People: Hull & Humber Chamber of Commerce; Bevan Brittan; GenNorth; and more
THE Hull & Humber Chamber of Commerce welcomed its new president, Albert Weatherill, at its AGM as he inherited the chain of office from Mike Whitehead.
The Chamber's 111th president since it was founded in 1837, Weatherill joined the Merchant Navy before becoming a ship's deck officer.
When he came ashore he joined a marine surveying company, McAusland & Turner where he stayed for 40 years, working his way up to become the company's managing director and owner, growing the business and taking it international.
He is also chairman of the chamber's Shipping, Transport and Renewables Committee.
His vice president for the year is Kirk Akdemir, the managing director of AaGlobal, a translation business which has made its home in Hull.
Weatherill said: "The chamber really does fight the corner of all businesses, large or small, within its membership.
"I come from a marine background so my focus will be on the shipping side and it needs to be.
"The River Humber is pivotal to the Humber economy and links flow from our past to our future. Immingham, for example, is the biggest port by tonnage in the UK and the Humber is the fourth largest port complex in Europe with 40,000 shipping movements a year."
"There is a lot of industry and a lot of environmental cost, with the area being the highest emitter of CO2 in the UK, but it is also a global leader in renewables.
"As the Government moves to Net Zero, there is £15bn being committed to reduce and capture CO2, not from Government, but from local businesses. The world is watching what we do here.
"There will be 10 years of construction to build a pipeline to capture our CO2 and that one project will create 10,000 jobs."
Whitehead thanked the chamber team for their hard work in supporting him during his year as president.
He said: "Only as president do you realise how important the chamber is to the business community – it is the only pan Humber, non-taxpayer funded membership organisation.
"It does a fantastic job – and don't let anyone tell you otherwise – this chamber is the Voice of Business in the Humber."
:::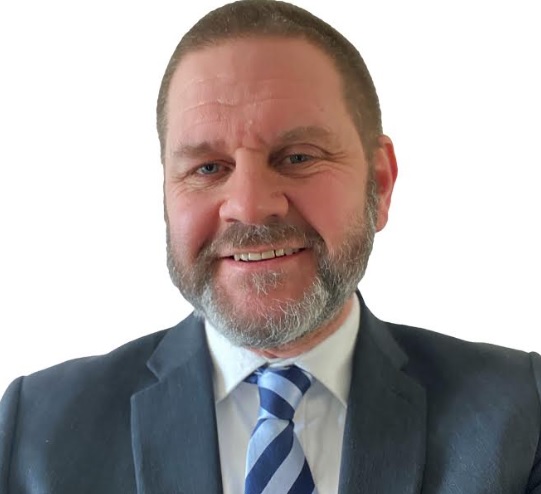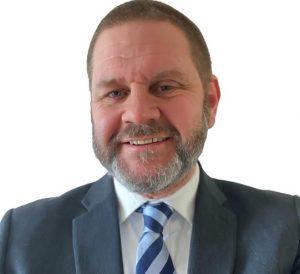 A senior workforce and employment law specialist who advises NHS Trusts and local authorities has become the latest legal expert to join Bevan Brittan's national employment, pensions and immigration team.
Andrew Uttley joins the national law firm as a legal director in its Leeds office, bringing 14 years of experience in regulatory, governance and employment law with him.
He is the latest senior appointment to Bevan Brittan's Leeds-based team. Partner and national head of pensions Nigel Bolton and Construction Partner Sarah Wilson moved to the firm in 2021, while real estate partner Simon Jackson also became part of its Yorkshire team last year.
Uttley advises clients on a wide range of employment law issues, with a particular focus on doctors, board level disputes and other regulated professionals. He provides training for clients and frequently shares his expertise at webinars and conferences.
He also specialises in supporting clients with regard to the interaction between regulatory, governance and employment law matters, focusing on ensuring safe and best practice and avoiding litigation wherever this is reasonably possible.
His career highlights include successfully representing an NHS Foundation Trust in a complex appeal at the Employment Appeal Tribunal, as well as advising a large local authority on a long-running dispute between the chief executive, board members and elected members, which ended with an agreed resolution.
Uttley said: "I am looking forward to being able to work with colleagues locally and across our highly-respected national teams to advise clients on a whole range of matters.
"Bevan Brittan's profile and business is growing all the time and moving here to further my career was an easy decision."
Jodie Sinclair, senior partner and head of employment, pensions and immigration at Bevan Brittan, said: "Andrew's appointment is yet another indication of how we are growing both our national Employment team and the talent that we possess in our Leeds office.
"We are developing our reputation both locally and nationally and this strong position enables us to improve the service we can offer to our expanding client base in existing and emerging markets.
"It also means we can use the skills we have across our offices to get the best outcomes for clients in Yorkshire and nationally."
:::
Strategy and project management consultancy, GenNorth, has appointed Adam Foster as associate director.
With extensive experience in project management and property strategy and particular expertise in the health sector, Foster will bring additional expertise to the growing Project Management and general management capability at Leeds-based GenNorth.
He will work with the founding director, Richard Shaw, and the new team to build the business in the Property and Construction industry.
Foster said: "I see this move as the natural progression for me and was attracted by the growing reputation of GenNorth in the marketplace and their commitment to sustainability – which chimed well with my personal values."
Shaw added: "Having worked for respected consultancies and in some high pressure and demanding public sector clients in the country – Adam seems to be the perfect fit for us.
"He certainly won't be bored as demand for our services continues to outstrip our supply.
"The one thing we will never do is compromise on the quality of our service, and so Adam will help us grow sustainably."
:::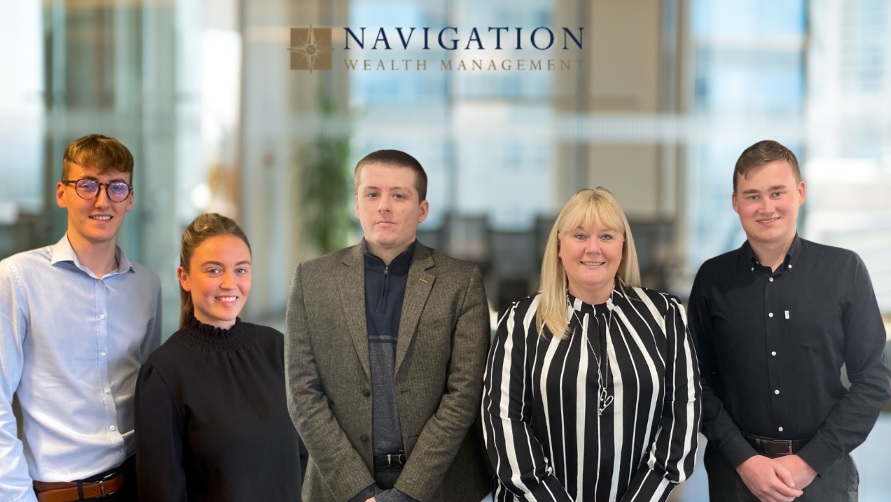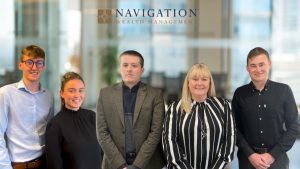 Yorkshire-based financial adviser, Navigation Wealth Management, has made four appointments to its teams across Beverley and Wakefield.
Kieran Bird and Georgina Snodgrass have been promoted from the Administrative Support team and are now senior administrators.
Having completed his apprenticeship, Kian Erakovic has secured a full-time position as a new member of the Administrative Support Team.
Meanwhile, Harry Whitfield joins Navigation Wealth as its new apprentice.
Matt Hammond, chief executive, said: "One of our core values as a firm centres around being aspirational.
"So investing in the training of our team is essential to us. We like nothing better than to welcome people as apprentices and see them progress through the ranks, learning every part of the business.
"That's what we are seeing here. Georgina, Kieran and Kian's promotions are a reflection of their hard work and dedication.  They are a great asset, not only to our firm, but to our clients too.
"We are also happy to welcome Harry to the Navigation Wealth family. We've seen his potential and can't wait to see his progression."