Agency roundup: Wild PR; Tomoro Agency; Hatch; and more
Fertility Wellness company, OVUM, has appointed PR and communications specialists Wild PR to drive PR activity following the launch of its fully recyclable, early-detection pregnancy test.
Established in 2021, OVUM's aim is to shorten the time to pregnancy for those who are trying to conceive.
OVUM was co-founded by lawyer, endurance sports athlete, and member of the North Face Explorer team, Jenny Wordsworth, who founded the business after becoming frustrated with what was available on the market when she began trying to conceive.
Following this, the fertility company created its first flagship product with IVF Doctors – the OVUM re-conception and Ovulation Support supplement using data from over 550 clinical studies.
This product is now recommended on patient protocols in 12 IVF clinics in the UK, and the company launches its first clinical trial this year.
The company is launching its following product, the first fully recyclable Early Detection Pregnancy Tests.
Huddersfield-based Wild PR will implement a communications strategy to increase online credibility for the fertility brand.
Wordsworth said: "We're ready for the whole world to hear about OVUM and the great work that we do, and we know we're in safe hands by entrusting our story to Wild PR.
"We appointed this all-female team as they've continued to expand their knowledge and important work in the fertility and femtech sector.
"It was their partnership with Fertility Matters at Work that assured us we'd be partnering with women who understand the mindset and sensitivities around the woman who is experiencing the pain of trying to conceive and bring a baby home.
"This is hugely important to us at OVUM as we're here to disrupt an industry that has never put this customer at the forefront of all that it does."
Founder and managing director of Wild PR, Katrina Cliffe, said: "As an agency, we're really proud to work with organisations making a real, positive impact on those going through fertility challenges.
"We're excited to add OVUM to our client roster to support Jenny and the team in raising their brand profile while being empathetic of the topic of fertility challenges and other considerations surrounding the subject."
:::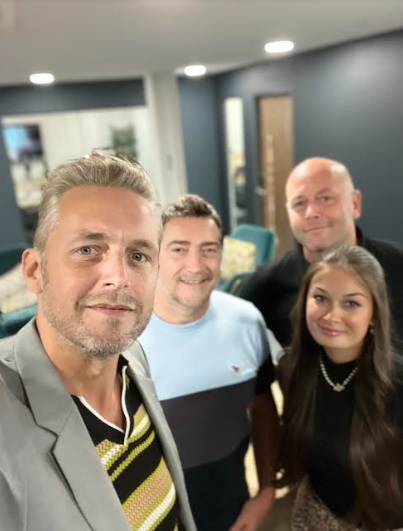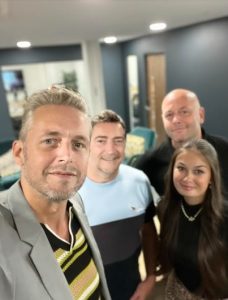 Leeds-based Tomoro Agency has been appointed as lead marketing agency by super brand, Thermos® UK.
Thermos®, which has its UK HQ in Leeds, was the first company to develop consumer products using vacuum insulation technology.
It is planning to take its brand, proposition and digital capabilities to the next level, consolidating all of its marketing under one roof.
Tomoro Agency will be implementing its brand growth process, Rise&Shine*, developing Thermos® UK's position and brand platform.
It will lead on creative campaigns, launching new products, curating and delivering a digital strategy including designing and building a new website and managing all Paid, Owned and Earned channels.
Tomoro's Stuart Arundel said: "Being appointed lead agency by super brand Thermos® is a special one for us.
"Even though it is already the market leader, we can't wait to get cracking and make Thermos® an even cooler brand with the red hot following it truly deserves."
Head of marketing at Thermos, Nina Jaynes, added: "As we look to further consolidate our position as market leader, a strategic objective is to appeal to a younger demographic as well as to our loyal, tried and trusted audience.
"To do this, we need to future proof our brand, proposition, marketing and digital ecosystem and that's why we appointed Tomoro Agency. We are very much look forward to working together."
:::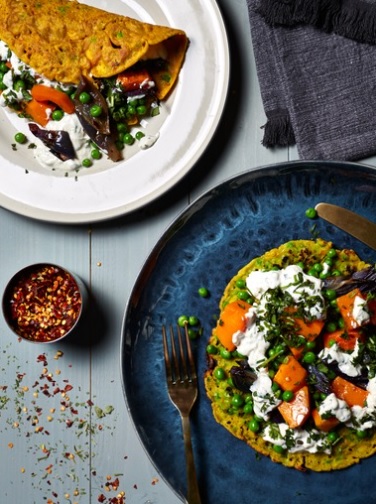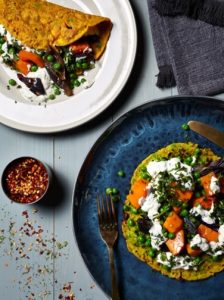 Leeds-headquartered creative communications agency, Hatch, has added a new dish to the agency's menu of services for food & beverage brands, following significant investment.
The agency, which specialises in PR, social media, content and activation, has unveiled a new studio kitchen, equipped with a filming rig, lighting and sound setup, allowing for overhead shots and flat lay photography, in its Leeds Dock office.
The investment comes in response to increased demand from clients for high quality food and beverage content and enables Hatch to shoot recipes, lifestyle and product photography and deliver live demonstrations, as well as enabling the agency to react to changing consumer trends and create content quickly and professionally.
Since it was founded 15 years ago, the agency has worked with some of the industry's leading food and drink brands in recent years, including Diageo, Wensleydale Creamery and Intercontinental Brand (ICB), as well as household names like George Foreman, Hisense and Russell Hobbs.
Account director, Alex Halls, said: "We are thrilled to be expanding our services and making the most out of our office and studio kitchen.
"We've seen, with the rise of TikTok in particular, that if you stand still for a second in the food and drink industry you'll miss a key trend, so it's really important to be able to react straight away and produce inspiring and engaging content quickly and to a high standard.
"The in-house demonstration kitchen, along with the experience and the skills we have in the team, is something that really sets us apart from a lot of other agencies."
:::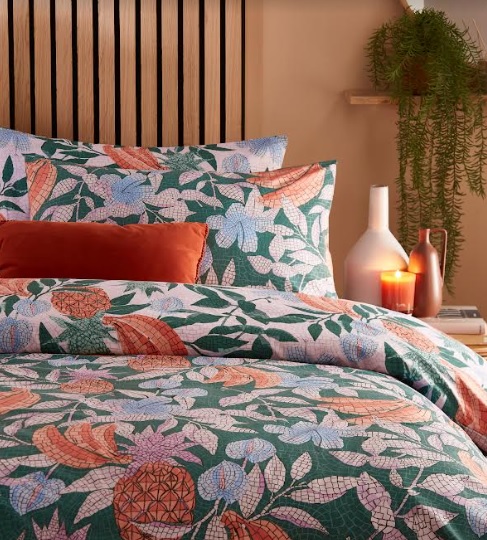 Prohibition PR has revealed its latest appointment – for online interiors destination furn.com.
furn. is a concept team inside Riva Home, one of the UK's largest suppliers of home furnishings, which has been making and manufacturing design-led home furnishings from its base in West Yorkshire for the past 50 years.
Its product range designed in the UK features an eponymous line of home accessories alongside other household name brands including Paoletti, Wylder, Evans Lichfield, and Yard.
The brief from furn.com will see Prohibition deliver a full suite of PR services for the growing interiors brand, aimed at building its reputation with consumers and supporting furn. in reaching its full commercial potential.
The win is the latest in a series of new business appointments for Prohibition PR, as the agency continues to expand its client base and grow its team in Leeds.
Chris Norton, Prohibition PR founder and director, said: "Working with a fast-growing and vibrant brand based right here in West Yorkshire alongside Prohibition is always an exciting proposition, so we're thrilled to be working with furn.com.
"We're looking forward to bringing our expertise in retail PR to the table to help furn, along its impressive growth trajectory and have some exciting projects in the pipeline over the next 12 months."
Holly Magoolagan, e-commerce marketing manager at furn.com, said: "We're in an exciting period of growth and are set for big things in 2023 and beyond.
"We knew we needed a PR agency that aligned with our ambitious goals and could deliver on their promise to support our business targets via laser-targeted PR activity.
"Initially, we were impressed with Prohibition PR's understanding of the brand and the previous work they've done in the sector.
"Having their communication expertise and market insight at our disposal will enable more people than ever before to hear about our new and innovative products."