People: Kingswood Allotts; Sheffield Chamber of Commerce; Airedale Group; and more
South Yorkshire-based accountancy specialist, Kingswood Allotts, is setting its sights on growth and expansion, following the appointment of Tim Baum-Dixon as chief executive.
In a career spanning more than 15 years, experienced chartered accountant and business adviser Baum-Dixon is the first person to hold the position of chief executive, following the acquisition of Allotts by Kingswood LLP last year.
In his new role, he will be responsible for overseeing the growth and development of the firm within Yorkshire, helping businesses and individuals from across the region to access the firm's full range of strategic financial and business support.
He has spent much of his career supporting businesses and individuals across Yorkshire, helping a diverse range of businesses spanning innovative start-ups in the tech-sector to some of the region's best known companies.
Prior to joining Kingswood Allotts, he spotted the positive implications of the Government's drive towards a digital taxation system and launched a dedicated digital accounts division, helping business owners to harness cloud-based accountancy systems.
Baum-Dixon said: "Allotts is a brand that has been synonymous with South Yorkshire's business community for nearly a century.
"The company enjoys strong links with many business organisations throughout the region, the company has been a longstanding patron of Doncaster Chamber, and active supporter of Barnsley & Rotherham Chamber.
"Joining at this time presents an exciting opportunity to build on the success the business has enjoyed during  its long association with South Yorkshire and beyond, as well as offering a golden opportunity to use the skills and knowledge I've developed throughout my own career to lay the foundations for future growth."
:::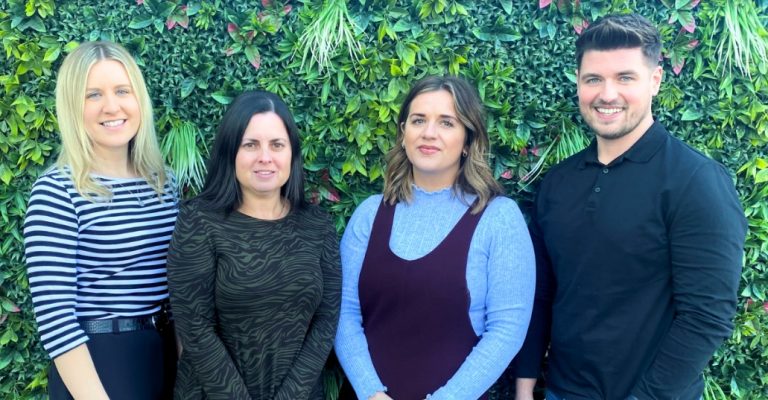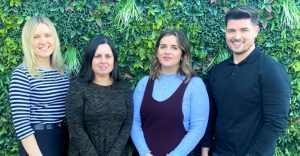 Sheffield Chamber of Commerce is expanding its team with four new starters.
It has welcomed Vicki Eadson, Lauren Robinson, Stacey Morris and Jake Simpson.
Eadson joins as business development manager after six years at The Source Skills Academy, bringing with her comprehensive project management skills and experience in helping businesses achieve their best.
Robinson, who joins the team after working for a recruitment agency, brings with her significant client facing experience and valuable knowledge about businesses in the region.
Morris, who has been working in the events industry since 2014, arrives with extensive experience in organising corporate and commercial events.
And Simpson brings with him eight years of business and sales experience, along with previous events experience.
Danny Johnson, commercial manager at Sheffield Chamber of Commerce, said: "It's a very exciting time for Sheffield Chamber and I'm absolutely thrilled to finally be able to share the news about the most recent editions to our brilliant team.
"We strongly believe that Vicki, Lauren, Stacey and Jake share our vision for this wonderful city and are confident they will make significant contributions and impact from the outset.
"Each of them is already settling in well and we look forward to all the great things they will accomplish and help us to achieve as a collective."
:::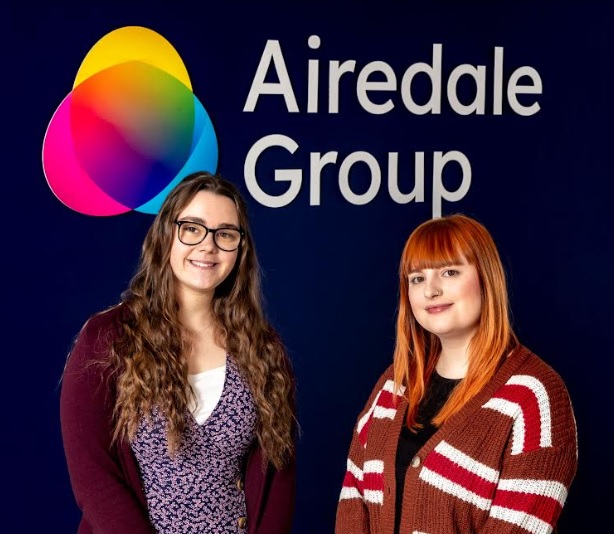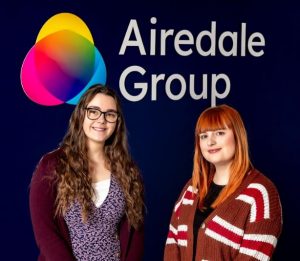 Cross Hills-based Airedale Group has expanded its procurement and accounts departments with two new appointments as it continues its strategy of growth and expansion. 
Katie Andrews enters as procurement administrator and Mari Gamston is the latest apprentice to join the chemicals company. 
Andrews has joined the four-strong specialist procurement team as procurement administrator to build and nurture the company's portfolio of suppliers, with a purchasing and sales background in online retail where she was head of sales for the last two years. 
She said: "The company's strong values and knowing that it was a family-run business were a huge draw for me and I'm looking forward to the journey ahead." 
Her key priorities also include maintaining an inventory of Airedale Group's extensive portfolio of chemicals, monitoring pricing trends and support to ensure compliance in the highly-regulated chemical industry. 
Gamston, a former pupil of South Craven School, is now studying for her Level 3 Apprenticeship in Accounting from Craven College which she is due to complete in early 2024. 
She said: "I have always enjoyed maths and have a logical and organised mind so enjoy working with figures and analysing what they mean. 
"Airedale Group was highly recommended by my course tutors and also from people I knew who worked here so it seemed like the ideal choice.
"Being able to apply what I learn in the classroom into a real working environment is a huge help and the friendly atmosphere in the office makes it a great place to continue my education and gain industry experience."
:::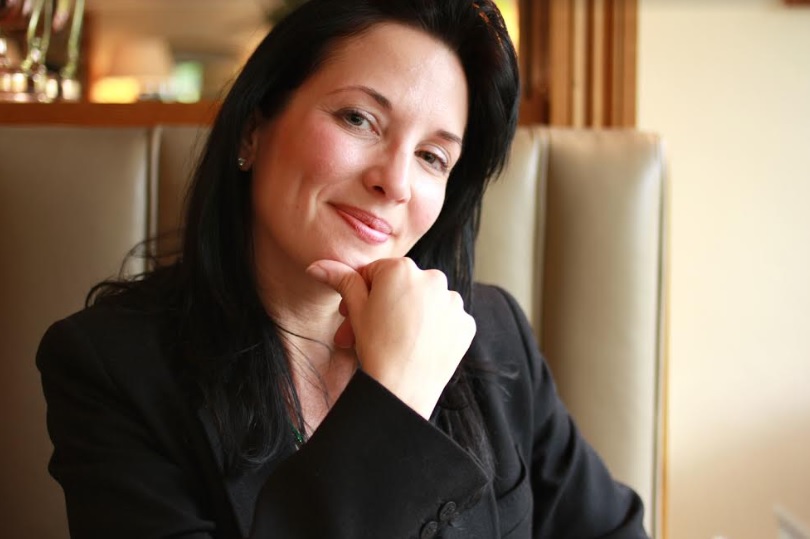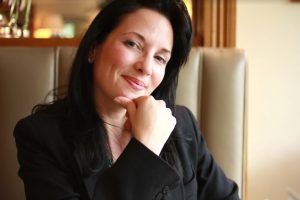 Natalie Sykes, a former national director of the Institute of Directors (IoD), is to pursue a career in the private sector after taking a sabbatical from the organisation.
She was a management team member leading IoD England. Prior to that she was regional director for the IoD in Yorkshire and the North East and East Midlands.
Her achievements have seen her progress from managing director of James Wilby Limited, a transport business in Yorkshire, to group managing director at James Wilby Holdings Limited.
As a result, she has now decided to remain in the private sector focusing on construction haulage, logistics and property development.
A Fellow of the IoD and chartered director, she has a long history with the Institute, serving first as a director volunteer from 2007 where she progressed from being a branch committee member to a regional judge to regional chair and then on to being a valued employee from 2014.
During her time as regional director, she created the Institute's Ambassador model and was integral to its latest value and membership propositions.
She will continue as a director volunteer for the IoD as governance and policy ambassador in Yorkshire and the North East.
Sykes said: "The IoD exists to encourage entrepreneurism, professional development and responsible business practice.
"By taking a step outside of the Institute to lead in a sector, which, like many is faced with significant challenges, I was able to fully understand what directors need from such an organisation to foster a climate for successful entrepreneurism.
"I am confident that alongside our director volunteer network, we will be able to continue to influence and support the IoD as it transitions to meet the needs of today's directors and continues to have relevance in today's world."
Jon Geldart, director general of the IoD, said: "Natalie has been a loyal member of the IoD family for many years and a valued member of the senior leadership team.
"She has contributed successfully to several key projects during my time as director general and I wish her well for the future."