First of its kind rail link is set to decarbonise Yorkshire energy facility
Two businesses have today signed a Memorandum of Understanding to collaborate on developing Britain's first "Rail to Zero" carbon capture rail corridor.
This would enable dispersed industrial sites to permanently store their emissions.
enfinium, one of the UK's largest energy from waste operators, will work with Navigator Terminals, a bulk liquid storage provider, to develop options to transport carbon dioxide (CO2) captured at enfinium's Ferrybridge waste facilities in West Yorkshire to Navigator's storage facilities in Teesside using rail freight.
The CO2 would then be transported safely offshore from Navigator's facilities for permanent storage. Bechtel, a global leader in engineering, construction, and project management, has been selected to support the feasibility work underpinning the concept.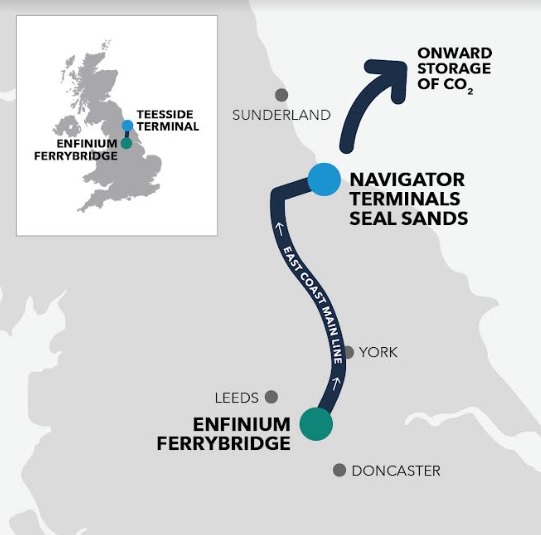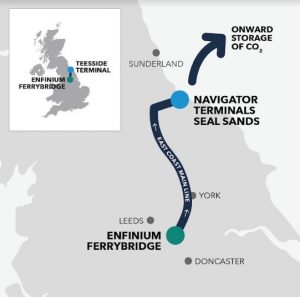 It follows the decision by the Chancellor in the Spring Statement to support the scale-up of the UK carbon capture and storage industry with up to £20bn worth of investment.
The project would enable enfinium to decarbonise the UK's largest, and one of the most efficient energy from waste sites in the UK.
By permanently storing the biogenic emissions captured from its waste stream, the Ferrybridge site would generate around 700,000 tonnes of 'negative emissions' or 'carbon removals' every year.
It would therefore make a significant contribution towards the Government's target to produce 23 million tonnes of negative emissions per year by 2035.
With enfinium's Ferrybridge site as an anchor project, the project could unlock access to Navigator's storage facilities to additional dispersed industrial emitters throughout the North.
Mike Maudsley, CEO of enfinium, said: "Our facility at Ferrybridge is the single largest energy from waste site in the UK and transforms non-recyclable waste into homegrown energy to power nearly 400,000 British homes.
"By installing carbon capture technology at Ferrybridge we could go one step further and remove more carbon dioxide from the atmosphere than we release.
"In doing so we could generate carbon negative electricity, support Yorkshire's climate change targets and deliver high-quality jobs in an exciting new green industry."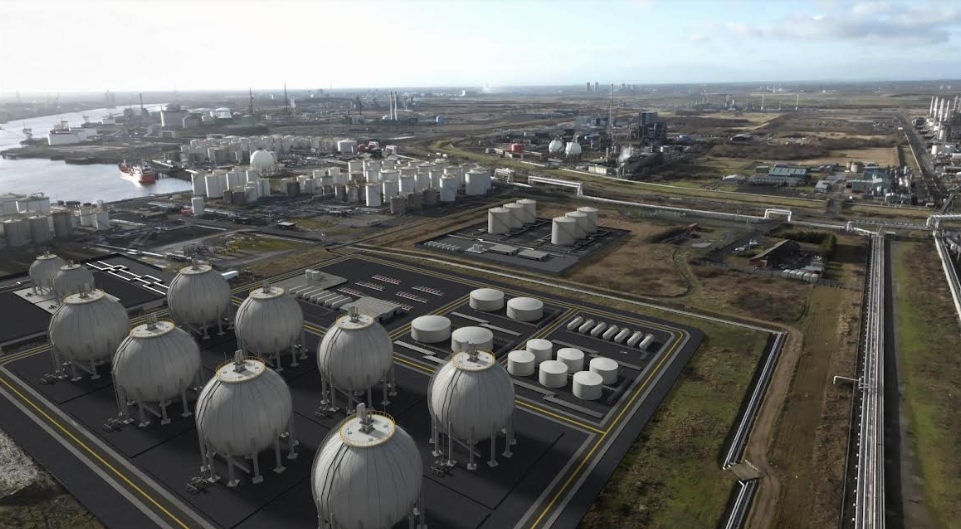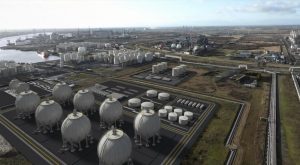 Jason Hornsby, CEO of Navigator Terminals, added: "The UK is a world leader in decarbonisation solutions, but it is clear there is a need to develop alternative transportation and storage solutions for CO2 if we are to meet the country's net zero ambitions. 
"We have worked with enfinium to explore the opportunities for them to realise their decarbonisation plans by harnessing the rail network in the North East and connecting with our Terminal on Teesside before permanent sequestration of the carbon.
"This is an exciting UK first project, and we hope it can prove the concept of carbon transportation by rail opening up huge potential for further decarbonisation of British industry."