People: RWO; Northern Accountants; Prosperis; and more
Yorkshire engineering specialist, RWO, has made two senior appointments as it continues to develop and expand its operations.
Archie Dalton has been promoted to assistant engineer while Rik Binnersley becomes an associate director based at the firm's Park Place office in Leeds.
The move will see both working alongside the senior management team on civil and structural engineering project delivery, technical compliance of designs and new business development.
The news comes as RWO, currently employing 30 people across its two offices and targeting revenues in excess of £2.75 million in the next 12 months, is seeing strong demand for its engineering services from the housebuilding, infrastructure and commercial property development sectors.
Managing director Ross Oakley said: "These promotions reflect the excellent work staff are undertaking for our clients.
"We have achieved another year of strong growth and Archie and Rik have played a big part in that achievement.
"Their success is extremely well deserved and reflects our continued focus on investing in people as well as future growth and skills development.
"They also reflect the diversity of talent we currently have within RWO, delivering first class work across our offices and commercial functions."
:::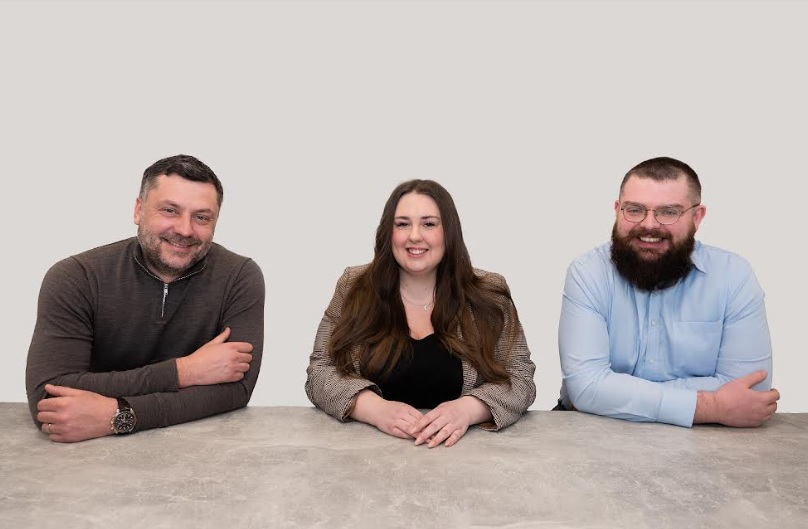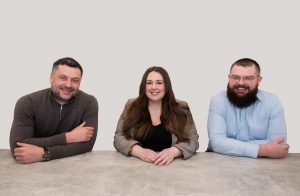 Northern Accountants – a 25-strong Leeds-headquartered practice which also has offices in Hull and Liverpool – has appointed a new director.
29-year old Mark Alderson has been awarded an internal promotion to the board, six months after joining the business.
He joined the firm as senior client manager in quarter three of 2022, after spending 11 years with a boutique accountancy practice in the Yorkshire Dales.
His promotion follows Northern Accountants' acquisition of two other firms last year, which extended the team's geographical reach to the western tip of the M62 and strengthened its presence in Hull.
Alderson's directorship also coincides with the definition of additional internal structure, which sees Anelya Tucker promoted to client manager and head of the newly-formed business division.
This fresh department is dedicated to the provision of agile accountancy support and guidance, for more autonomous customers.
Founding managing director, Phil Ellerby, said: "Some clients come to us because we can fulfil all their financial needs, with analysts and advisors on hand to drive business growth strategies too.
"This is where Mark excels, alongside Ricky Field who was appointed as our Hull director last year. They look beyond the numbers alone, to uncover other factors that can become real enablers of business success.
"Other clients don't require that level of support, but the quality of service should still be stellar — that's what Anelya ensures, as we continue to grow. It means we can efficiently take on more and more clients in this division too."
Tucker also joined Northern Accountants late last summer, with just under ten years' experience.
Fellow Northern Accountants director, Ben Thexton, is also continuing to make a name for himself in the property and construction sectors,  having a wealth of experience within these industries, through previous roles.
The organisation is predicting turnover in excess of £2m by the end of 2023, with an assistant client manager vacancy due to be opened imminently.
:::
Employee benefits consultant and independent financial advisor, Prosperis Ltd, has made three significant hires within its group.
Ben Morris joins the firm at its Knaresborough head office in the Employee Benefits team adding support to a growing demand from corporate clients locally and around the UK.
Dominic Ferneyhough arrives an independent financial adviser in the business's Skipton office as it looks to continue to grow the business in this market town. He is joined by trainee Ryan Green adding to staff numbers which have more than doubled in a little over a year. 
Celebrating its 20th year advising corporate and personal clients, Prosperis is continuing with its acquisition strategy and is currently in discussions with two prospective deals which it hopes to complete in the summer.
Managing director, Niall Gunn, said: "Recruiting new staff is never easy but we are happy to have secured the services of Dom, Ben and Ryan.
"We will look to add high quality staff to the team as we continue with our expansion plans this year."
:::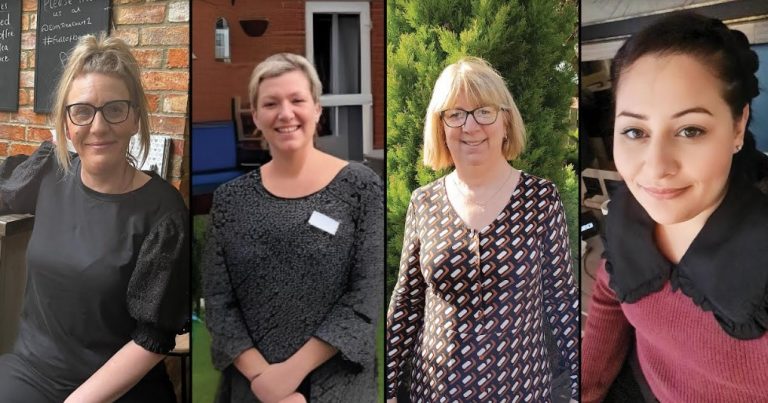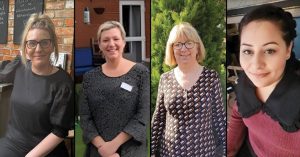 A not-for-profit care home organisation has made a series of senior leadership appointments as a new manager joins and four employees are promoted to managerial roles.
HICA Group, which cares for over 1,800 people, has appointed new managers at homes across Yorkshire.
Specialist dementia home Albermarle, in Hull, has appointed Jessica Costa to manager of the home following four years as deputy manager.
Kerry Moss, who has been at the organisation for 17 years, is now the manager of Elm Tree Court, also a Hull-based home that provides specialist dementia care.
In Withernsea, Ruth Mountain is the new manager of residential and dementia care home Tamarix Lodge after starting as a carer in the home 21 years ago.
In Doncaster, HICA at Home, which provides home care services across Yorkshire, has appointed Nikki Lea as manager, who has progressed from the deputy managerial role.
Further afield, The Wolds Care Centre, in Louth, welcomes a new manager with Michaela McGlynn joining with many years of experience in residential adult care under her belt.
Terry Peel, CEO at HICA Group, said: "We're continuing to expand the care specialisms we offer across the region so it's vital that we have in place the right people who can lead from the front.
"It's incredibly rewarding to promote from within and I'm pleased four of our new managers have been at HICA for some time, rising through the ranks.
"Development and training are a key part of the HICA ethos and it's wonderful to see that some of our new managers started with us as carers and are now at managerial level."
Costa, new manager of Albemarle, said: "I'm excited to become manager of Albermarle after being with HICA and the home for nearly a decade.
"The pressures facing adult social care are greater than ever and we're still working with the long-term impact of Covid and adjusting to the changes Brexit brings to our workforce as well.
"Adult care might be one of the toughest sectors to work in but, without a doubt, it's one of the most rewarding jobs you can have.
"I love being able to help our residents and their families in the way that we do and I feel hugely supported at HICA who are very invested in the team and proactive in employee development."