People: Headstar; Reward Finance Group; Translink UK; and more
Leeds-headquartered finance recruitment consultancy, Headstar, has appointed Rob Walker as strategic advisor to its board of directors as it prepares for further growth in 2023.
The company is on track to achieve a 50% increase in net fee income this year.
With a career spanning over 25 years in the recruitment sector, Walker brings a wealth of experience in building, leading and scaling recruitment businesses.
He most recently led the MBO of BIE Executive, taking the company into private ownership. Prior to that, he founded Walker Hamill in London and built it into an international recruitment business.
In this newly created role, he will assist the board in optimising the structure of the business and exploring commercial opportunities to drive further growth.
In addition to Walker, Headstar has appointed Simon Webster as part-time finance director.
Webster, an experienced and highly regarded finance director, has operated as Headstar's recruitment lead for the Humber and South Yorkshire since August 2022, building the company's presence and client base in both areas.
He will continue in this role, in addition to taking on new responsibilities for overseeing the finance team and exploring future growth opportunities.
Both appointments follow confirmation by Headstar chairman and portfolio finance director, Neil Muffitt, that he plans to retire at the end of the month, bringing an end to a career spanning six decades. Muffitt joined the business, originally known as Finance Directors Yorkshire, in 2003.
Managing director, James Roach, said: "Neil has made an immeasurable contribution to the success of the business over the last 20 years, and it has been a privilege and an honour to work alongside him and learn from one of the very best.
"To say he is leaving us with large shoes to fill would be a real understatement, but in Rob and Simon we're confident that we have the perfect combination of knowledge, experience, energy and the right cultural values.
"With a proven track record of building hugely successful businesses in the recruitment sector, Rob's arrival is a real coup for Headstar and underlines the scale of ambition we have for growing our business both in Yorkshire and nationally."
:::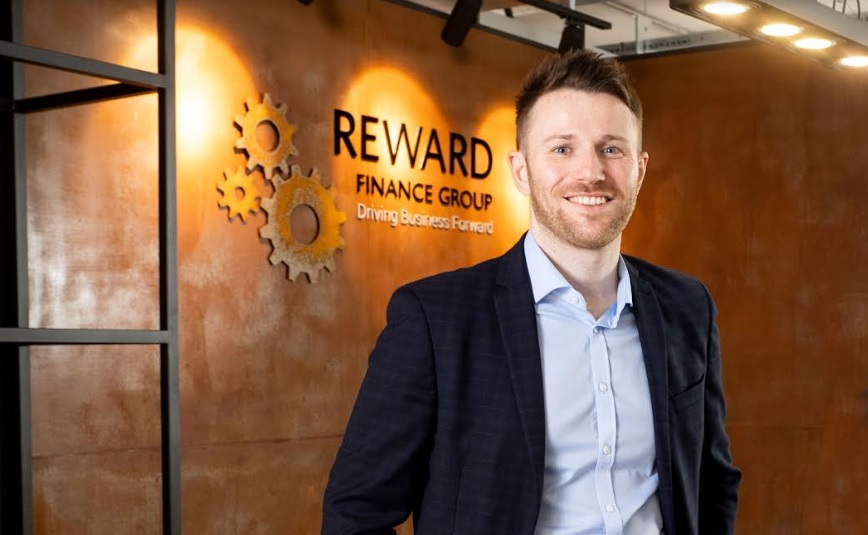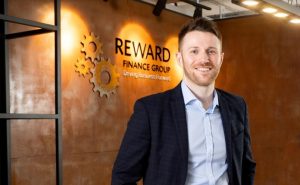 SME funding provider, Reward Finance Group, has strengthen its client relationship operations across Yorkshire, by promoting Chris Ibbetson to head it up.
He will now lead the client relationship team in Yorkshire and also have responsibility for London, the North East and Scotland.
Ibbetson has been with Reward for over four years, having joined from Yorkshire Bank where he spent eight years within corporate and private banking.
Gemma Wright, managing director for Reward in Yorkshire and the North East, said: "We've achieved outstanding growth across Yorkshire so it felt the right time to put this new structure in place and invest in our client relationship team.
"Chris is well placed to drive this area of the business forward in the region, he has a proven track record and a strong client-centric approach to providing commercial finance which meets SME's business needs.
"I am looking forward to seeing the continued growth of the team under Chris' guidance."
Ibbetson said: "Our growth has always been underpinned by solid client relationships and guiding the SME through every stage of the lending process.
"Getting under the skin of the client's business requirements and finding a common sense solution doesn't just stop when the deal is done, with ongoing collaboration between lender, broker and borrower a hallmark of our success."
:::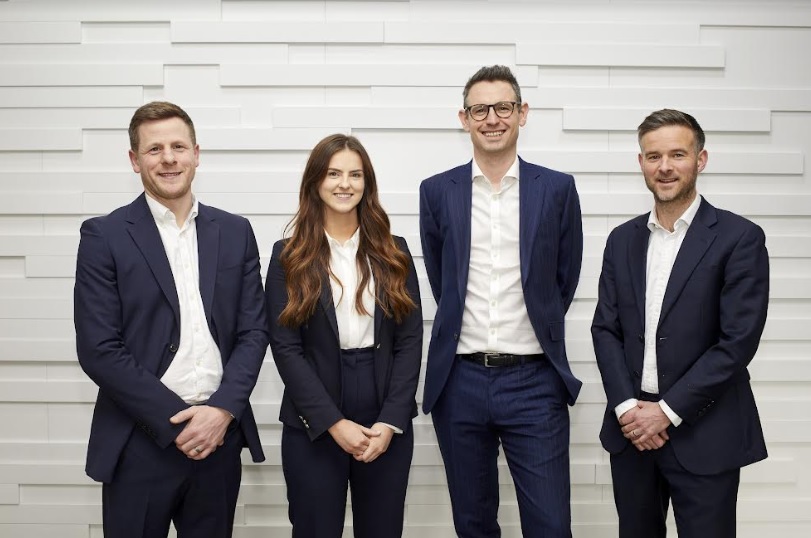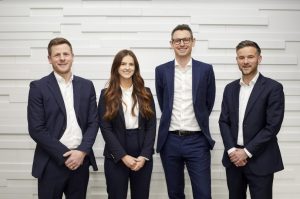 The UK arm of global M&A advisory firm, Translink Corporate Finance, has appointed Aaron Lowery as assistant director and Ellie Jacobs as corporate finance executive to its Leeds and Sheffield offices respectively.
The double appointment comes two months after Yorkshire-based BHP Corporate Finance and Midlands-based IMA Corporate Finance rebranded as Translink Corporate Finance.
Lowery has more than eight years' experience working in M&A, joining from YFM Equity Partners where he was an investment manager, having previously worked in Transaction Support at one of the Big Four consulting firms.
With a wealth of expertise in working with owner managed businesses in the mid-market, he will bring a unique insight from his work as both an advisor and investor.
He said: "I am pleased to join the Translink team at such an exciting time for the firm. The rebrand recognises the importance of our global network and the close working relationships we have with our international colleagues, and there is a very healthy pipeline of deals that will give me the opportunity to work with some exciting local businesses.
"I am proud to be joining a firm that has such a strong reputation in the Yorkshire market and I'm looking forward to contributing to Translink's future successes.
"The recent rebrand is exciting because it increases our ability to deliver cross border transactions for our clients, and it's going to be a really busy period for the team."
Jacobs, who lives in Sheffield, graduated in 2020 with a degree in Biomedical Sciences from the University of Newcastle.
After completing her studies, she decided on a career in finance and landed a place on a graduate scheme as an audit associate.
She has since built up her knowledge in the financial world, and has now completed 14 out of 15 of her ACA exams, with one more to go.
In her new role, she will provide valuable support on a range of transactions, particularly with the increasing levels of cross-border projects that the team is working on.
Jacobs said: "I am so excited to work for a firm that really puts its clients and employees first.
"My new role will be varied, and I'm looking forward to not only sharing my financial expertise but also learning and developing my skills alongside the rest of the Translink team.
"I was attracted to working for a firm that really cares about its employees, and prides itself on a positive workplace culture and championing a healthy work-life balance."
Andy Haigh, partner at Translink Corporate Finance, said: "The double appointment reflects the continued investment we are making in the UK after rebranding to Translink Corporate Finance earlier this year.
"Aaron and Ellie fit perfectly into our team as they share the same 'people first' ethos and commitment to providing excellent client service that are core parts of our culture."
Translink Corporate Finance provides a full range of deal advisory and transaction support services for corporates, management teams, investors and funders and works alongside its global Translink colleagues.
The team is made up of corporate finance experts including 11 partners, working with Translink colleagues across the globe to assist management teams, shareholders and private companies navigate what are typically complex processes.
:::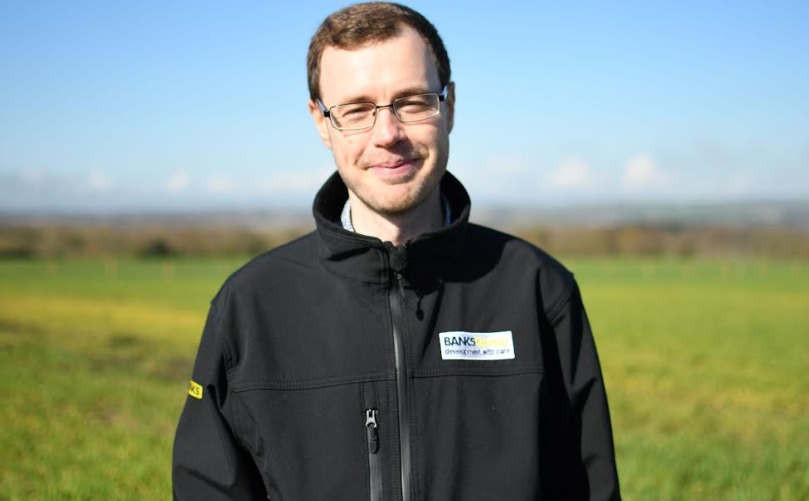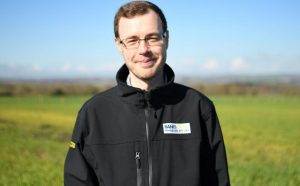 Property and renewable energy firm, The Banks Group, has strengthened its property team with the appointment of Joe Anderson-Cable.
He brings more than 15 years' property industry experience to his new project manager role with Banks' dedicated regional housebuilding company, Banks Homes, and is now part of the team that is beginning to build a portfolio of residential property projects across Yorkshire and North East.
Originally from Barwick-in-Elmet, Anderson-Cable is a qualified surveyor who has worked on a range of residential and commercial property schemes both within and outside his home county, including the extensive property portfolio of Leicestershire brewing company Everards.
He has also worked for his family's development business, delivering new home developments across North Yorkshire, and will be managing his operations from Banks's Yorkshire office at Harewood near Leeds.
Launched earlier this year, Banks Homes is focusing on sites of all sizes across Yorkshire and North East England.
It operates independently alongside Banks' existing property development arm, Banks Property. As well as managing the construction on some of the sites that Banks Property brings forward, it is also looking to acquire sites from other developers and identify its own market opportunities.
Anderson-Cable said: "The regional market offers real opportunities to find strong, sustainable locations for new residential property developments that will help meet the growing demand for new homes from people who either want to move here or who want to stay where they grew up.
"There's a huge amount of experience and knowledge within the Banks team, which means there's always someone to discuss ideas with and get advice from.
"I'm really enjoying the variety of my new role, most especially the opportunity to get involved with the strategic development of projects from the very beginning."
Russ Hall, managing director of Banks Property and Banks Homes, added: "Joe has already proved to be a great addition to the team and his practical experience will help deliver on our plans for continued growth.
"Yorkshire is a priority area for us and we have a growing number of schemes at different stages of development that will enable us to further enhance our presence right across the county."