Green hydrogen specialist readies for roll out after 'difficult' year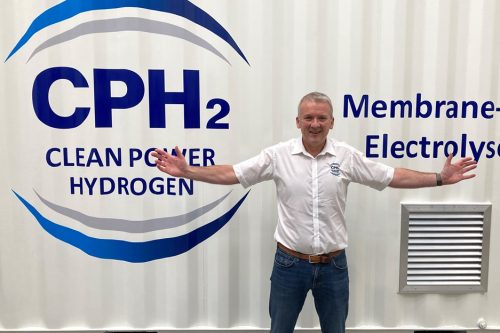 Green hydrogen manufacturer CPH2 is looking to put a "difficult" first year as a public company behind it and expects to start the roll out of its technology this year.
The company raised £30m when it floated in February 2022 at 45p per share, but after initially rising to nearly 80p its share price has steadily fallen away and last night closed at 16p.
This has been mainly due to scale up issues which have delayed the roll out of the technology, as it stopped production then committed to a redesign.
The Doncaster-based business has developed a proprietary membrane-free electrolyser which, combined with cryogenic separation, delivers pure hydrogen and pure oxygen as separate gases.
When the technology is supplied by renewable electricity, the output is then described as green hydrogen.
It believes its has now "largely completed" the work to fix the issue with the cryostat, the component enabling separation of hydrogen and oxygen using cryogenics.
Jon Duffy, chief executive of CPH2, said: "The delays, and the impact on our commercial progress, have unquestionably been disappointing to all stakeholders concerned.
"A robust technology pathway has been implemented that encompasses both an element of retrofitting existing orders and improving the design for future orders. We are a lot stronger for what has been a difficult, but in the end positive, learning experience."
The company was set up in Ireland in 2012 by founders Dr Nigel Williamson and Joe Scott and it established its UK operations in 2016.
It now has three major license agreements for manufacture signed and "strong order book momentum". At the year-end CPH2 had five orders for its MFE220 electrolyser, worth a total of £6.5m.
CPH2 nearly doubled its workforce in less than a year, to 55 people.
Duffy added: "2022 was a pivotal year for the company, as it listed on AIM, significantly invested in the workforce and saw license agreement and strong purchase order momentum globally.
"Customers have seen the value of our low cost, highly robust membrane free electrolyser technology owned, manufactured and licensed by CPH2."