Entrepreneurial hub launched at university
A new space has opened at the University of Huddersfield to help entrepreneurs and small business owners develop their creative ideas.
Called the "Maker Space", it will give people the opportunity to use specialist tools and equipment they might otherwise not have access to.
It is a collaborative project between the University of Huddersfield, Business Kirklees – Kirklees Council's business, economy and growth service – and Santander Universities. The space is housed within the university's Barbara Hepworth Building.
Maker Space will be open to businesses and entrepreneurs who are engaging with Business Kirklees or the University of Huddersfield's Enterprise Team around developing their business, with the aim of helping them learn new skills and develop ideas.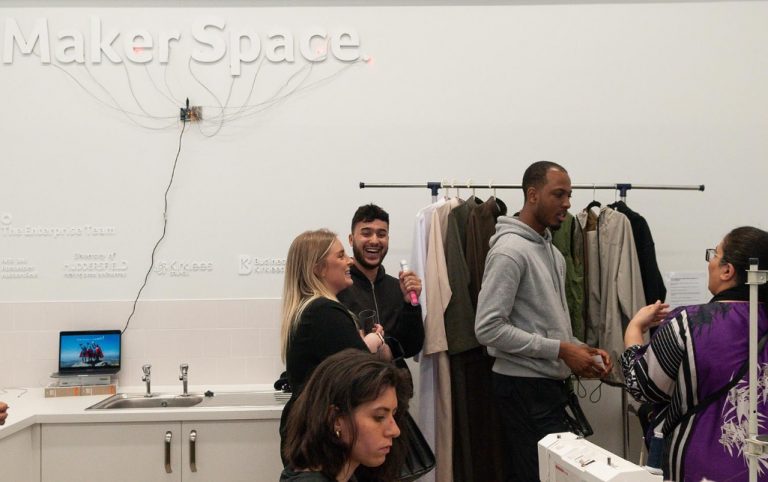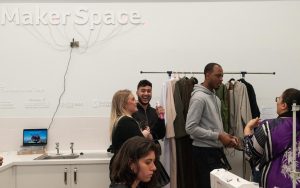 With access to a range of equipment including 3D printers, sewing machines and Apple Macs with Adobe creative software, entrepreneurs will be able to develop in every aspect of the creative process.
And the space will provide a location for creatives to work alongside like-minded individuals.
The Maker Space is a £71,895 investment, and Kirklees Council has contributed £30,000 of this funding through a revenue grant to help kickstart the project.
David Shepherd, Kirklees Council's strategic director for growth & regeneration, said: "This is a fantastic initiative which will allow young businesses the opportunity to work with the kind of state-of-the-art resources and learning they might otherwise not have access to.
"The Maker Space has so much to offer, and I hope to see people using it to really develop their creative ideas, products, services and business plans, and to create new connections with like-minded people – something that's invaluable when you're building a business.
"This is a fantastic addition to the support we already provide for small businesses, start-ups and entrepreneurs in Kirklees."
University Vice-Chancellor, Professor Bob Cryan, added: "This is a wonderful collaborative effort and I'm really excited about the possibilities that the Maker Space holds for students and graduates from the University of Huddersfield and for the wider community.
"The resources that we are providing will lead to the creation of new opportunities, new businesses and innovation. I urge people to find out more and see what they can do in the space and with the resources."