People: MD Law; Commercial Property Partners; Pure Pet Food; and more
Experienced litigator Keith Hague and solicitor Natalie Gibson have joined Sheffield's MD Law as the firm continues its further expansion.
The firm, which acts for and advises insolvency professionals, businesses, and individuals across the country, has recruited Hague into the Commercial Litigation Team working with MD Law's dispute resolution partners Matt Dixon, Neil Kelly and Kelly Wharin.
Prior to joining MD Law, Gibson gained work experience as a legal assistant in a union law firm, in addition to completing her training contract at a professional services firm in Sheffield.
Former MD Law trainee Josh Stilgoe has also now qualified as a solicitor and joined the firm's insolvency team, working on all aspects of insolvency and litigation.
And University of Sheffield International Relations and Politics graduate Cristina Martinez has started a training contract at the Broomhall-based firm.
Hague, whose 20 years' legal expertise in litigation includes shareholder/director disputes, partnerships disputes and professional negligence claims, said: "MD Law brings a practical and commercial approach to the resolution of disputes for businesses and individuals.
"I am looking forward to helping an increasing number of clients navigate a path to a successful outcome.
"I chose MD Law because of its excellent reputation and links with regional and national businesses, and I look forward to contributing towards the further growth of the firm."
MD Law partner Matthew Dixon, who set up the business eight years ago, said: "Our expanding firm needed strong, mid-tier, commercial litigation experience as we see an upward move towards decent value, interesting and involved cases in this area.
"We are now a team of 16 and our commercial clients often have other legal needs, so to strengthen the team means we can continue to provide our reputable legal services at a high professional level."
:::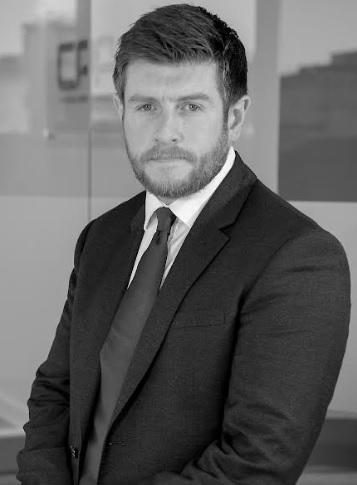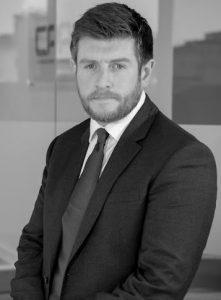 Richard Wright, director at Sheffield, Nottingham and London-based property consultancy, Commercial Property Partners (CPP), has become a shareholder at the firm.
Wright joined CPP in 2018, bringing with him a wealth of in-depth knowledge of the national capital markets.
With particular expertise in brokerage across the industrial and logistics sectors in the UK, he specialises in the acquisition, development and disposal of commercial property on behalf of a variety of private high-net-worth individuals, major blue-chip plc corporates, funds, property companies and developers.
Since joining CPP, he has concluded over £1bn worth of investment transactions alongside fellow directors, including the £98m acquisition of a Sainsburys distribution unit in Tamworth last year.
He will continue to lead and expand the national capitals market remit in his new position, focusing on the Logistics and MLI markets.
Wright said: "CPP offers a highly entrepreneurial and industrial focused firm, which I am proud to be part of.
"I am excited about the ongoing development and ambitious growth aspirations of CPP over the coming years in my new role as equity director, spearheading our capitals market offering."
Roger Haworth, co-founder of CPP, added: "Richard's experience has been instrumental to the success of CPP's national footprint over the past few years.
"Richard's move to equity director is reflective of the growing ambition at CPP, building on our work and accomplishments to date."
Wright previously worked as associate partner in the Capital Markets Investment team at Strutt and Parker (now BNP) prior to joining CPP in 2018 as a director.
:::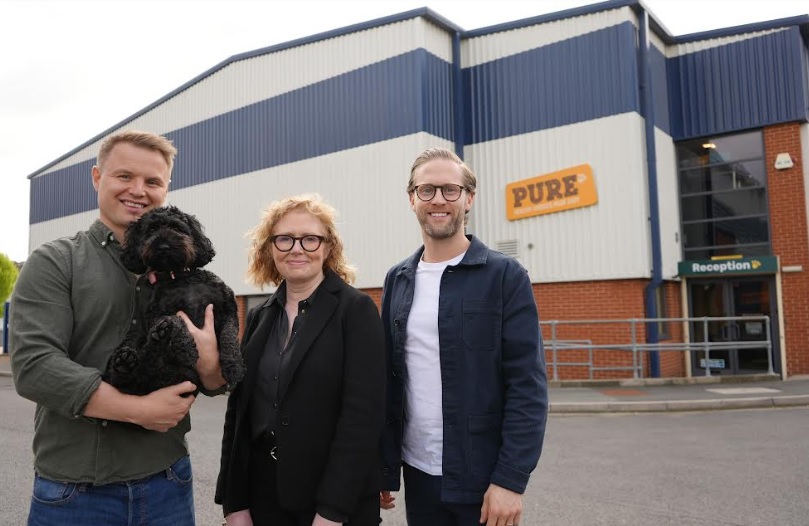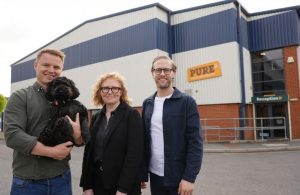 Pure Pet Food, a pet nutrition business based in Cleckheaton, has appointed Roz Cuschieri to the role of CEO.
Founded by Dan Valder Eha and Mathew Cockroft in 2012, Pure Pet Food manufactures and sells a range of dog food and treats. The business, which is backed by Mercia, has enjoyed rapid growth in the UK.
With a background in FMCG, Cuschieri spent 12 years with Warburtons as board commercial director and five years as CEO of Genius Foods.
An experienced non executive, she serves on the boards of MedaHuman Ltd, Babease Ltd and Lightbody Ventures Ltd.
She joined the team at Genius when it was an asset light business, employing nine people and delivering a turnover of £7m.
As CEO she led the company through a period of bakery acquisition and international expansion that saw Genius grow to a £50m turnover.
To date, Pure Pet Food has shipped over 18 million meals and has grown from a small kitchen in Halifax to a 15,000 sq ft manufacturing facility, employing over 50 people.
Eha and Cockroft said: "We are pleased to welcome Roz to Pure and are looking forward to working with her as we plot our next phase of growth in the fast-moving pet nutrition sector."
Cuschieri said: "Dan and Mat are truly inspirational founders with a passion for creating something pet owners are desperately looking for. I am happy to be joining the business at such an exciting time."
:::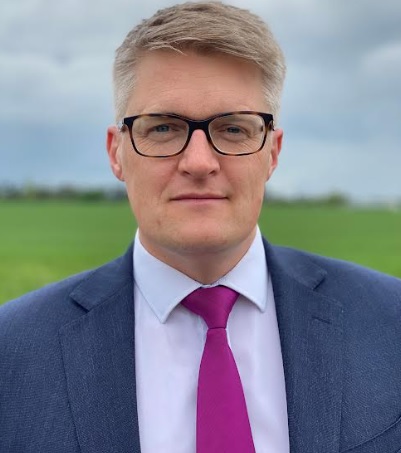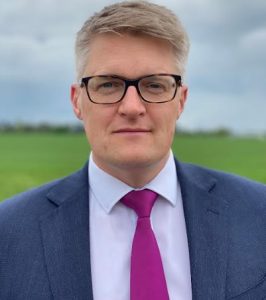 Sheffield-based Jonathan Scarsbrook, a partner at Irwin Mitchell, is the new president of the Association of Personal Injury Lawyers. (APIL)
The association is a not-for-profit organisation, formed by claimant lawyers, which has campaigned for the rights of victims of negligence for more than 30 years. Members include solicitors, barristers, legal executives and academics.
Commenting during his inaugural address at APIL's annual general meeting, Scarsbrook said the group's members do an amazing job despite having to contend with significant issues such as court backlogs, closures, a shortage of judges, and "constant legal reform."
He added: "APIL is as relevant, as necessary, and as important as it has been at any time in its history. There is such a volume and scale of change facing us that we need an organisation which will continue to fight for what is right."
He looked ahead to further challenges on the horizon, including the potential for a dual or multiple discount rate and the extension of fixed recoverable costs due in October.
"I have been pouring over the draft rules recently published by the Ministry of Justice and Civil Procedure Rule Committee," he said.
"I fully expect some poor behaviours to arise as a result of the rules as they are drafted. APIL will not hesitate to call these out as and when needed. What will and will not fall into fixed costs is ambiguous.
"APIL has written to the Ministry and the Rule Committee seeking clarification ahead of the implementation."