Food manufacturer's investments help to cook up growth in sales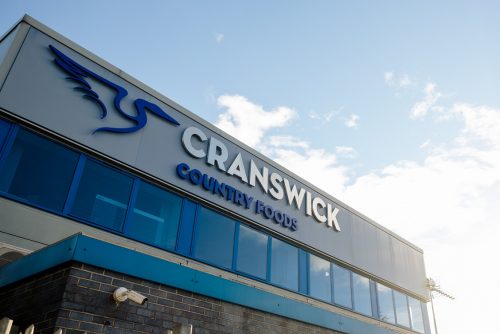 Food producer Cranswick is reaping the rewards of £250m investment in its facilities.
Recent investments include a £32m prepared poultry facility in Hull, which was commissioned at the start of the year, the installation of a third contact cooking line at its cooked bacon facility in Hull, and £9m invested in its Lincoln Pet Products site.
Hull-based Cranswick employs 13,700 people and operates from 22 facilities in the UK.
Chief executive Adam Couch said Cranswick's resilience had enabled it "to deliver a strong set of results and make further meaningful progress".
Pre-tax profits were up 7% to £139.5m, while revenues rose 16% to £2.32bn in the 52 weeks to March 25.
He said: "We have successfully navigated three years of unprecedented disruption and uncertainty and we now have a much larger, more diverse, and better equipped business, which is primed to deliver the next phase of growth.
"We invested £85.1m across our asset base during the year. Our total investment in the last three years exceeds £250m. Investment during the year has been broad-based as we look to expand capacity and enhance the capability of existing facilities."
Cranswick has increased its dividend by 5%, its 33rd year of consecutive dividend growth, and is confident about the year ahead.
Couch added: "We have made a positive start to the new financial year. The strengths of our business, which include our diverse and long-standing customer base, breadth and quality of products and channels, robust financial position and industry leading infrastructure will support the further development of Cranswick over the longer term."