University teams up with Fujifilm to develop medical imaging facility
The University of Bradford, working with Fujifilm has completed a £1.5m project to provide a high-quality medical imaging environment.
It will support the education of radiographers and explore the possibility of offering some NHS imaging services.
The imaging facilities, which include a Fujifilm visionary X Ray imaging suite, a SCENARIA View CT scanner and multi-station image reporting facility, alongside patient waiting and changing facilities, were jointly funded by the University of Bradford, Office for Students and Health Education England.
This investment in state-of-the-art facilities is designed to provide valuable practical experience for students and, along with a potential to undertake patient examinations, which could ultimately help reduce NHS waiting lists.
Professor of radiography and imaging practice research, Maryann Hardy, who is leading the project, said: "The tripartite partnership we are developing with the hospital trust and Fujifilm which combines opportunities for education, clinical service expansion and technical development, is unique.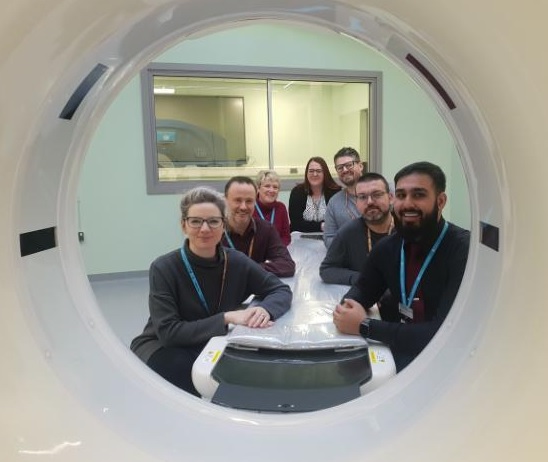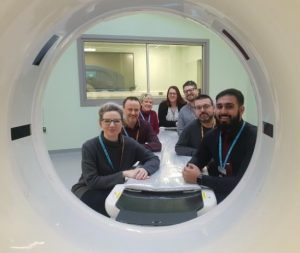 "Each partner brings its own strengths and is keen to take forward the initiative. This means that the project is much more resilient.
"The University of Bradford now has some of the best medical diagnostic equipment in the region and I know a lot of people are watching closely to see how our tripartite partnership develops as a new model of working."
Allan Elborn, general manager of Fujifilm UK, said: "We have a long history of working with universities, but this is one of the most impressive facilities we have seen and it is great to be part of that.
"Anything the university can do to support the NHS will be fantastic and we're very happy with the partnership we're building."
Professor Karen Stansfield, Dean of the Faculty of Health, said: "The collaboration really helps with our vision of bringing in industry partners, which is all about improving health and wellbeing for the local community, and working with existing partnerships with local NHS trusts and health and social care organisations, so you get that real mix of industry and education.
"The impact of this will be a fantastic learning environment for our students."