People: Armstrong Watson; Walker Morris; BHP; and more
Armstrong Watson has confirmed that Huw Nicholls has joined its team as an audit director.
With nearly 20 years' experience in audit and accounting, he joins the firm's Yorkshire audit team in its Leeds office from MHA Moore & Smalley in Manchester.
He has previously held senior leadership roles at EY and Grant Thornton, together with spells at the top 20 firm MHA MacIntyre Hudson.
Nicholls has experience working with owner-managed businesses, charities and subsidiaries of overseas groups.
His sector expertise includes IT, construction, retail, property, leisure and tourism, professional services, manufacturing, academies and not-for-profit entities.
He also previously worked for several years as an independent examiner for a charity.
Nicholls said: "The impact of audit reform continues to be felt in the UK audit market. Armstrong Watson is ideally placed to take advantage of this growth whilst continuing to provide excellent services to its existing clients.
"I am excited to be joining the Leeds office as a Director and contributing to the firm's ongoing growth."
Matt Osbourne, lead partner of the Leeds office, said: "Huw's appointment is another key milestone in the development of our Audit Team which is going through a sustained period of growth.
"Huw's vast experience of both corporate and not-for-profit entities will continue to help us strengthen our audit and assurance team both in Leeds and across the wider firm, working with private, owner-managed and family businesses to help them grow and prosper."
The appointment comes after a year of growth for the audit team in Leeds as it saw a 50% rise in revenue growth in 2022. And it follows the acquisitions of long-standing practices Grants Chartered Accountants in Leeds and Haworths Chartered Accountants in Settle.
:::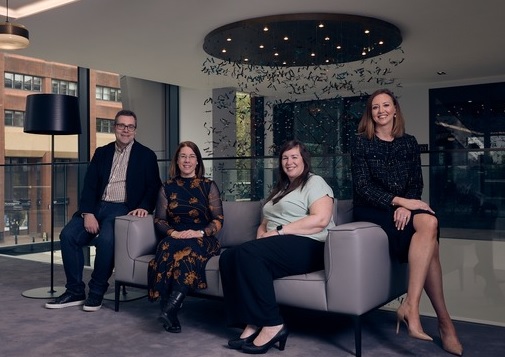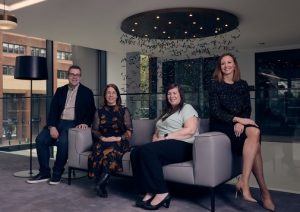 Law firm, Walker Morris, has made 24 new internal promotions this May, including five partners, seven directors and an additional 12 senior associates.
The appointments have been made across diverse practice areas in the firm.
The latest appointed partners include Ruth Bamforth in the pensions team, Lucy Gordon in the employment & Immigration team, Maxwell Marrison in the real estate group, Nicola Parkinson in the tax team and Alastair Robertson in the construction & engineering group.
These follow the recent appointment of partner and head of consumer and motor finance Russell Kelsall, who joined the Walker Morris regulatory team last month, bringing a wealth of experience in retail financial services regulation.
Malcolm Simpson, managing partner, said: "All of these promotions are thoroughly deserved after another busy year for our teams.
"The success of our firm is a real testament to our people, with their hard work, ambition and entrepreneurial spirit.
"On behalf of the partners, I would like to warmly congratulate all candidates on their hard work and achievements to date. I also wish them every success with their future careers at Walker Morris."
Promotions include:
New Partners
Ruth Bamforth – Pensions
Lucy Gordon – Employment & Immigration
Maxwell Marrison – Real Estate
Nicola Parkinson – Tax
Alastair Robertson – Construction & Engineering
Directors
Ashley Armitage – Restructuring & Insolvency
Alex Jones – Construction & Engineering
Matt Lingard – Intellectual Property, Trade Marks & Designs
Laura Oxley – Employment & Immigration
Christian Slinger – Sport
Rachel Turnbull – Regulatory & Compliance
Deborah Walls – Construction & Engineering
Senior Associates
Charlotte Bontoft – Corporate
Seumus Cram – Construction & Engineering
Rebecca Dods – Banking & Finance
Ryan Doodson – Commercial
Jessica Gates – Construction & Engineering
Juliet Gough – Construction & Engineering
Victoria Leam – Planning
Hannah Levy – Real Estate
Alice Ruffell – Employment
Mehek Sattar – Real Estate Litigation
Elle Sugden – Real Estate
Laura Swift – Banking & Finance
:::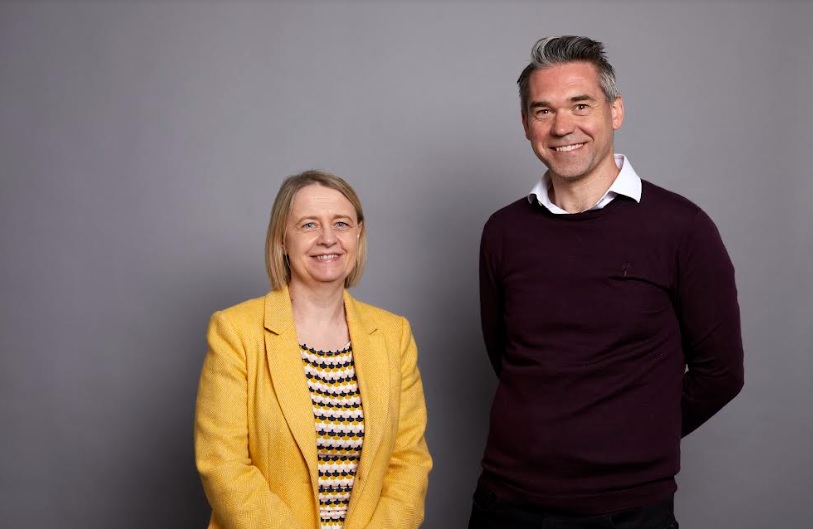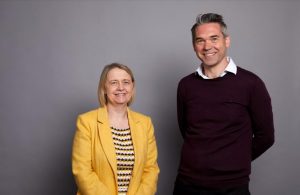 BHP has strengthened its senior management team with the appointment of its first chief financial officer.
Graham Parker has joined following a successful 15-year career encompassing roles in external audit and financial services.
He trained at one of the Big 4 accounting firms, where he remained for 11 years. During that period, he spent time working in Australia and was involved in establishing offshore teams in Bangalore.
For the last four years, he has worked for a Fintech company, most recently as CFO. At BHP he will have overall responsibility for the firm's finance function and all aspects of its financial reporting, processes and controls.
Parker said: "I'm excited to be joining BHP. They have a vision and values that very much align with my own, and it's a firm that I'm proud to be associated with.
"After meeting with the managing partners, who explained their ambitious plans to grow the firm and the way BHP puts its people first, I was in no doubt that I wanted to join the team.
"BHP is ideally placed to take advantage of the growth opportunities that exist across the profession, with lots of work going on behind the scenes, and it's a huge opportunity for me to help make a difference and drive the business forward."
Lisa Leighton, joint managing partner, said: "Graham has a proven track record of helping fast growing businesses and I know he will bring invaluable expertise to BHP as we continue to develop as a firm.
"There is a genuine opportunity for us to evolve and propel the business forward, and Graham's extensive experience will prove invaluable in helping us to do that."
:::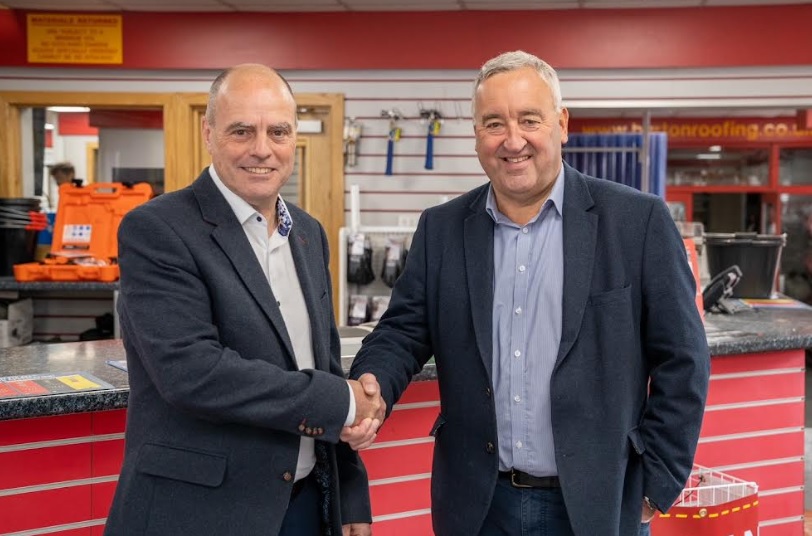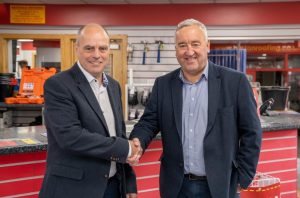 York-based Burton Roofing Group has promoted Ian Leigh to be its new managing director.
He was previously the business' chief operating officer.
The group's former managing director, Paul Hattee, has been appointed vice-chairman and will be responsible for merger and acquisition activity and strengthening relationships with key customers and suppliers.
Javier Fernandez, chief executive officer of the CUPA Group, the owner of Burton Roofing Group, said: "Paul is an impeccable professional with a great working spirit and strategic vision.
"He has made the development and modernisation of the business possible, generating organic growth and successfully implementing our organic growth strategy; and by integrating into the Group companies like Brian Gow, Discount Roofing and Rinus Roofing, we have extended our distribution business to cover almost the entire UK territory.
"I'm happy to appoint Ian Leigh as the new managing director. When there is a vacancy to fill within our group, the first thing I do is to look in-house. In this case, it has been clear that Ian was the right person to take on this important responsibility."
Leigh was formerly managing director of Rinus Roofing, and under his management, he doubled the number of branches in seven years from 12 to 24, combining growth with profitability.
When Burton Roofing Merchants acquired Rinus Roofing in 2021, he was made chief operating officer of the enlarged business.
Leigh said: "I'm privileged to be appointed as the business' new managing director and look forward to working with Paul and my colleagues to build the company in the coming years.
"We have an excellent senior management in place to do that, supported by our dedicated team across our branch network to make our business one of the leaders in its field."
Hattee added: "I'm extremely proud of what's been achieved at Burton Roofing Group.
"The business has gone from strength-to-strength and I'm looking forward to work with Ian and the senior leadership team in executing a merger and acquisition programme, that will ensure the business's longevity."
Burton Roofing Group, which trades under the Burton Roofing Merchants, Rinus Roofing Supplies and Discount Roofing and Building Supplies, operates 38 branches across the UK and employs 450 people.