Acquisition expands life sciences company's medical tests portfolio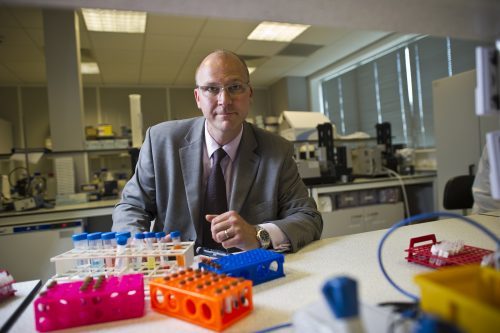 Life sciences company, Avacta Group, has acquired Coris Bioconcept SRL for an upfront cash consideration of £7.4m.
The deal – which complements Avacta's acquisition of Launch Diagnostics in 2022 – also includes an earnout based on future business performance, payable in cash, of up to £3m.
Coris, based in Gembloux, Belgium, and established in 1996, develops, manufactures and markets rapid diagnostic test kits, mainly lateral flow tests, for use by healthcare professionals.
Its unaudited revenues for the year ended 31 December 2022 (FY22) were £4.6m, the majority of which were non-COVID-19 related.
Coris employs 35 members of staff and in March 2023 the business completed the construction of a new 10,700 sq ft production, offices and warehouse facility in Gembloux.
Coris' product portfolio comprises diagnostic tests for respiratory, gastro-enteric and blood-borne pathogens (bacteria, viruses and parasites) and for the detection of antibiotic resistance markers.
As part of this portfolio, the acquired business markets a COVID-19 lateral flow test. Due to this, Avacta says it has taken the commercial decision to halt the redevelopment of its own AffiDX® SARS-CoV-2 antigen lateral flow test.
The existing Coris management team will remain with the business and work with Avacta Diagnostics businesses to drive growth and margins through improved distribution channels and an expanded product range. Avacta will transfer its lateral flow product development activities to Coris.
Dr Alastair Smith, chief executive officer of Wetherby-based Avacta Group, said: "The acquisition of Coris provides the group with a broad, professional-use rapid test product portfolio.
"Complementing the acquisition of Launch Diagnostics last year, the acquisition represents an important step in establishing a full-spectrum in-vitro diagnostics business covering centralised, pathology laboratory diagnostics, as well as decentralised, point-of-care testing solutions outside the hospital setting.
"Antibiotic resistance is a major global challenge and we strongly believe that the market for antimicrobial resistance (AMR) testing is one with good future growth prospects.
"We are particularly pleased, therefore, to have added an AMR product portfolio to the group with this acquisition."