People: Sovereign Health Care; Wilkin Chapman; Secerna; and more
West Yorkshire-based health care cash plan provider and not-for-profit, Sovereign Health Care, has appointed Neil McCallum as its new CEO.
McCallum will join in September 2023 following current CEO, Russ Piper's, decision to retire in early 2024, with a handover period planned ahead of regulatory approval.
McCallum will join Sovereign from York-based Benenden Health, where he is currently head of products, leading a team responsible for all products and services used by Benenden Health's 850,000 members, including its health care cash plan range.
With almost 20 years' experience in the financial services industry, he started his career at Royal Bank of Scotland and spent seven years at insurance broker, Equity Direct Broking Limited (EDBL) before joining Benenden Health in 2013.
Jan Fortune, Sovereign Health Care chair, said: "Neil brings varied and relevant experience, having worked in banking and broking prior to joining Benenden Health, where he has spent the past decade developing its offering, including an extensive cash plan portfolio.
"Whilst welcoming Neil, I would also like to offer my sincere thanks to Russ, our outgoing CEO, who has helped Sovereign go from strength-to-strength against a challenging backdrop.
"Russ will hand over Sovereign in a strong position for the future, and I look forward to working with Neil as he steers us forward to deliver ever-greater positive impact for our customers and local communities."
McCallum said: "Sovereign Health Care is a fantastic organisation with 150 years' legacy of delivering excellent health care cash plan products for individuals and businesses, while also looking after customers and communities.
"Being appointed CEO is a career highlight. I look forward to building on what Russ has achieved, while bringing my own experience and perspective to take Sovereign forward at a time when health and wellbeing has never been more important."
Piper said: "This truly feels like the end of an era for me after 17 years at Sovereign, including 14 years as CEO.
"It has been an honour to serve as custodian for Sovereign's critical role supporting the health and wellbeing of the people of Yorkshire, and I know I am leaving the organisation in excellent hands with Neil as our new CEO.
"I look forward to working with him from September during our handover period and will continue to champion Sovereign after my retirement."
:::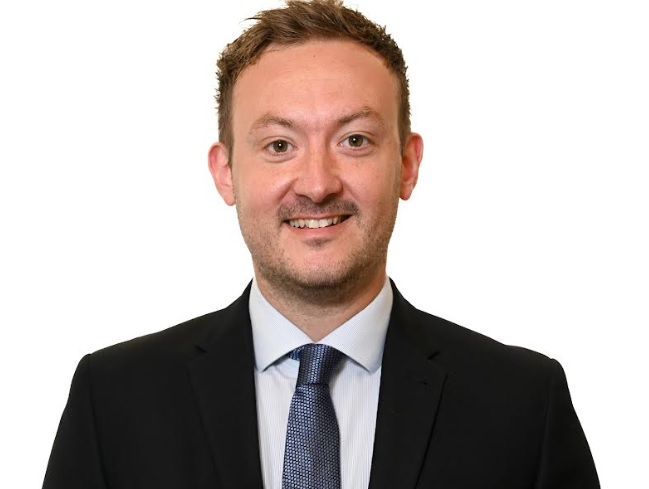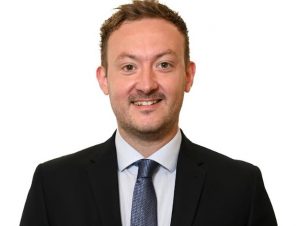 A newly promoted senior solicitor at a law firm in East Yorkshire and Lincolnshire is working with clients to increase the number of student rooms available around the University of Hull.
Tom Herd, from Wilkin Chapman, works with a range of commercial property clients across East Yorkshire and beyond, but a large percentage of his time is spent assisting with the purchasing and refinancing of student accommodation in Hull.
He said: "I have a real mix of different clients but recently I've seen an increase in demand from my buy-to-let clients who are purchasing rental properties, often referred to as houses of multiple occupancy (HMO), in order to help meet the growing need for student accommodation around the University of Hull.
"Despite house prices rising, I'm still seeing lots of buy-to-let purchases and the market is not showing any signs of slowing down.
"HMOs seem to get a bad reputation, and there are some unscrupulous landlords out there, so we facilitate our clients to do it by the book, follow the law and meet every responsibility to tenants and the local community.
"Done right, student accommodation is a big opportunity for property investors, and some of my clients own companies that are responsible for hundreds of student rooms in the city. That, in turn, generates a lot of work as they can scale their businesses relatively quickly.
Herd is a commercial property specialist and has been promoted to the role of senior solicitor at Wilkin Chapman after five years with the firm.
He said: "I am ambitious and Wilkin Chapman is a progressive and modern firm, and the largest one in the local area.
"Wilkin Chapman has provided me with an excellent platform to build my career on. As I've been here for five years now I've taken on more responsibility which has helped me to grow as an individual so I'm really pleased to be promoted to senior solicitor.
"I like to get to know people and establish those longer term relationships that you can build in commercial property."
:::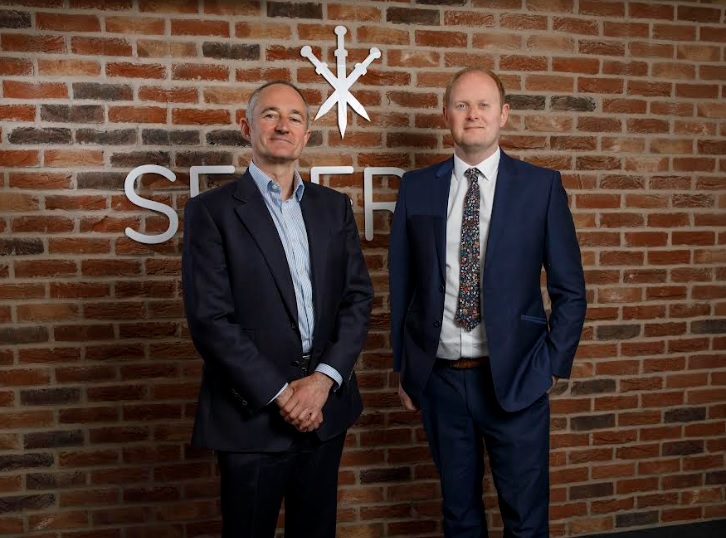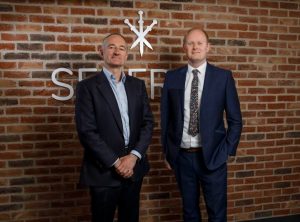 Intellectual property specialist, Secerna LLP, has welcomed Chris Claxton as marketing and business development manager as the firm looks to its next phase of growth.
The role will see him work with the partners and attorneys across Secerna's three offices to co-ordinate and strengthen the marketing and business development function within the fast-growing firm.
His 13-year marketing career takes in roles with national brands and covers a range of sectors, including professional services and non-profit. Most recently, he held the marketing manager role at London-based charity, Hestia. 
Founded in 2011, Secerna operates from offices in York, Newcastle and Dublin, serving a growing worldwide client base that ranges from multi-national corporations to university spin-out companies across the life sciences, electronics, advanced engineering and pharmaceutical sectors. 
Claxton said: "When I first came into the office, I immediately got a good feeling about the place.
"The vision and plans Jason and Charlotte have for the business are exciting, and something I want to be part of.
"I know that the skills and knowledge I have built up will benefit Secerna as the business moves forward, and I am looking forward to the challenge of learning more about intellectual property and how it is part of our everyday lives."
Partner Charlotte Watkins said: "Chris joins Secerna at a very exciting time as we continue to grow and attract new clients and team members.
"Even with the challenges Brexit and COVID have presented, the firm has continued to grow.
"We are always looking at ways of innovating and providing the best service for clients, which is why it's important that we invest in our marketing and business development resources. 
"Chris has the skills, knowledge, and desire we are looking for. He has proven to be a natural fit within the team already, and I am excited to see what we can achieve together."
:::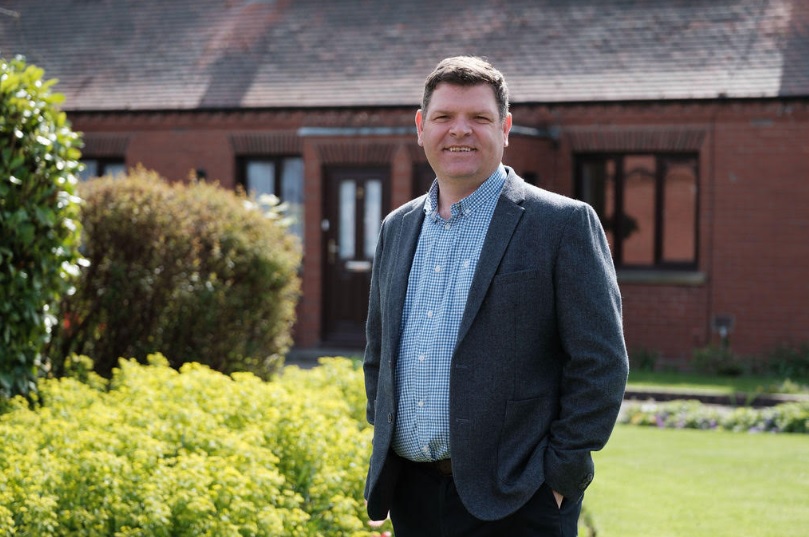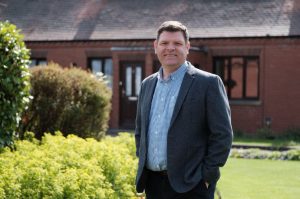 Charity chief executive, Andy Barber, has officially joined Beverley Housing Charity (BHC), bringing many years of charity experience with an entrepreneurial edge.
Before joining BHC, he was CEO of the HEY Smile Foundation. He founded the charity with then chair and current East Yorkshire Lord Lieutenant Jim Dick.
During his tenure as CEO at Smile, supported by an entrepreneurial board of trustees and a team of sector leaders, Barber took the charity from a start-up with £14,400 in funds to investing more than £10m in the region over his 14 years.
When the opportunity to support the then-named Beverley Consolidated Charity came along in 2021, Barber grasped it initially as a part-time secondment before taking the role full-time earlier this year.
He said: "I worked with my dad, a self-employed joiner, 'as his mate' on weekends and holidays from age 12.
"I always enjoyed meeting people of all ages and backgrounds and listening to them as part of the job. Helping my dad was a valuable experience which was a large part of my development and career progression.
"I took this learning into working in pubs and was lucky to be offered a role when returning to East Yorkshire at Dove House Hospice as their fundraising manager.
"Being a people person and building relationships has been critical in all areas of my work. I feel fortunate to have been exposed to this at a young age.
"Sadly, when my dad became ill, I saw what a difference a home and a community, not just a house, makes to someone; he had early onset dementia and other long-term health conditions and lived in the private rental sector.
"If my dad had the opportunity to live in the quality of accommodation BHC offers, his later life stages would have vastly improved. This drives me to ensure that what we offer as a charity is of the quality that the team and I would gladly see any of our family live within."