People: Ware & Kay Solicitors; Stephenson; YPO; and more
Yorkshire law firm Ware & Kay Solicitors, which has offices in York, Wetherby and Malton, has appointed experienced wills and probate solicitor Deborah Gilpin to its growing team.
She has many years of experience looking after clients and helping them with the preparation of their preparation of their wills together with guiding them and providing assistance when dealing with the loss of a loved one through probate. 
She also has particular experience in Trusts and how to avoid unnecessary Inheritance Tax together with Powers of Attorney to ensure clients are protected in the event of physical or mental incapacity.
Originally from Hull, she arrives at Ware & Kay having acted for clients from across the country. 
She studied at the York College of Law before qualifying as a solicitor in 2007, beginning and starting her career in Hull. She will be based at the firm's York office.
Gilpin said: "Ware & Kay Solicitors is an established law firm with an excellent reputation for the support it provides to private clients. 
"I am excited to be joining such a well-respected and dedicated team of solicitors and look forward to the challenge and being part of the team."
Sian Foster, director of private client at York, added: "We are pleased to welcome Deborah to Ware & Kay as we continue to expand. 
"Deborah is an excellent addition to our private client team and bolsters the already exceptional expertise that we possess in this field in order to support our clients with the best possible advice, expertise and service."
:::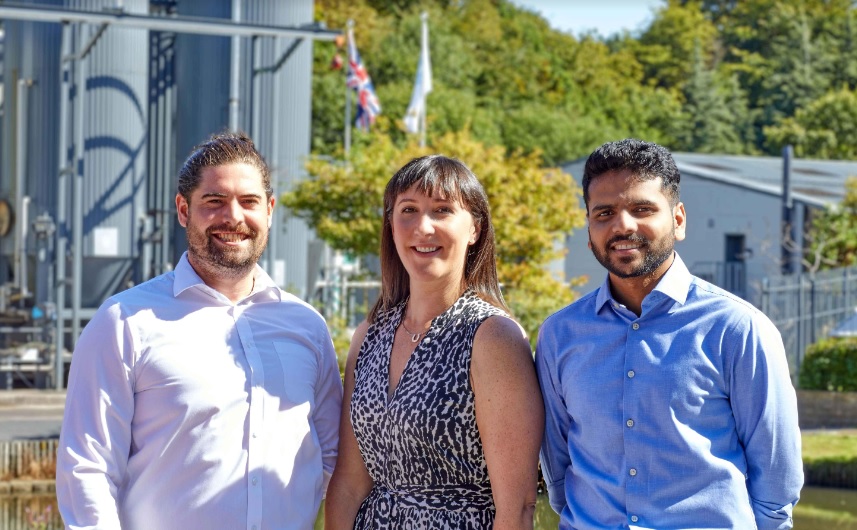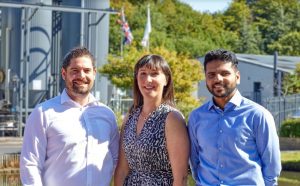 Leeds-based manufacturer of solid format bases and natural ingredients, Stephenson, has made a trio of new appointments together with a series of internal promotions following a period of growth.
Emilie Stelling, Joel Green and Debargha Ganguly have joined the manufacturer following a successful year to date for the business.
Stelling has joined as an account manager having spent the past six years working in the chemical industry for Vickers Laboratories.
Her role will involve client servicing across 80 client accounts in the UK and internationally.
Green also joins as an account manager and was previously with SGL Ltd. His key focus will be client liaison and driving sales from existing and new customers.
As business development manager, Ganguly's remit involves growing existing accounts and winning new business across key territories including Europe, the Middle East, Africa, Asia and Latin America.
Ganguly, who was previously a business development manager at MMR Research, is a qualified chemical engineer and also holds a Masters MSc in strategic marketing from Imperial College, London, as well as speaking English, Hindi and Bengali.
Stephenson now employs over 140 staff across all divisions with distribution channel partners worldwide, alongside facilities in North America, Europe and China all helping to fulfil delivery to customers in over 50 different countries.
All three new recruits will work with Paul Pickering, global head of sales at Stephenson.
A number of internal promotions have also taken place with Martin Blanchard promoted from sales executive to business development manager and Kenzie Milner promoted to account manager. Shaun Warrington and Jordanne Vine have both been promoted to sales managers.
Jamie Bentley, CEO, said: "These latest appointments and promotions underpin what has been another exciting phase in the growth of our business.
"The new recruits have joined at an exciting time and all have a major role to play as we look to grow exponentially providing a first-class service to our global client base, increasing our presence in new territories and further boosting our international profile.
"Consolidating our position in markets around the world and asserting our expertise in the personal care sector is a key objective and we continue to do this by adding to our talented and conscientious team."
:::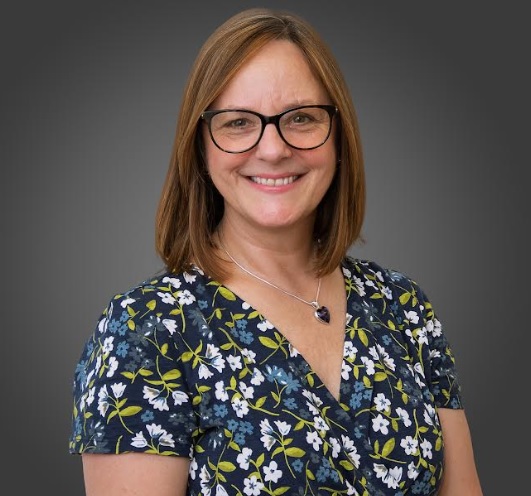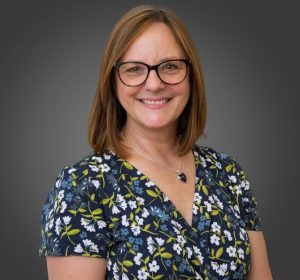 Julie Hawley, finance director at Wakefield-based public sector buying organisation YPO, has been appointed chair of the BOSS Federation – the body representing the UK business supplies industry.
Joining YPO in May 2021, Hawley has over 30 years' of experience in this sector.
She said: "I am pleased to be appointed chairperson for the BOSS Federation. The last few years have been particularly trying for our industry due to the pandemic and subsequent recovery periods, and as challenges continue to present themselves a vibrant community will be strong mitigation to counter the effects of any change.
"I've always been hugely supportive of the Federation but since joining the Board I've witnessed first-hand how hard the team work on behalf of the industry.
Thanks go to Simon Drakeford as chairman for the last four years for his commitment and focus on the evolution of the Federation.
"My wish is to continue to guide and support our CEO Amy alongside the Board with this evolution to ensure our industry endeavours to thrive and grow."
Drakeford, who will be stepping down as chair, said: ""I feel honoured to have chaired the BOSS Federation for the last four years through such turbulent times and feel fortunate to have been able to work with our hugely impressive CEO Amy, and a brilliant bunch of hard working, pragmatic, engaging board members from across the industry.
"I am proud of how the Federation has developed over this period and am excited about some of the future initiatives I know are in the pipeline, we are very well set up to help our industry through its next chapter.
"I'm thrilled to pass the chair to Julie, who from her extensive experience in our industry and legions of no-nonsense competencies, will ensure BOSS becomes even more relevant, inclusive, and supportive of our members and wider sector.
"I am particularly humbled to be succeeded by the first female chairperson of BOSS in its 118-year existence, this feels particularly special."
:::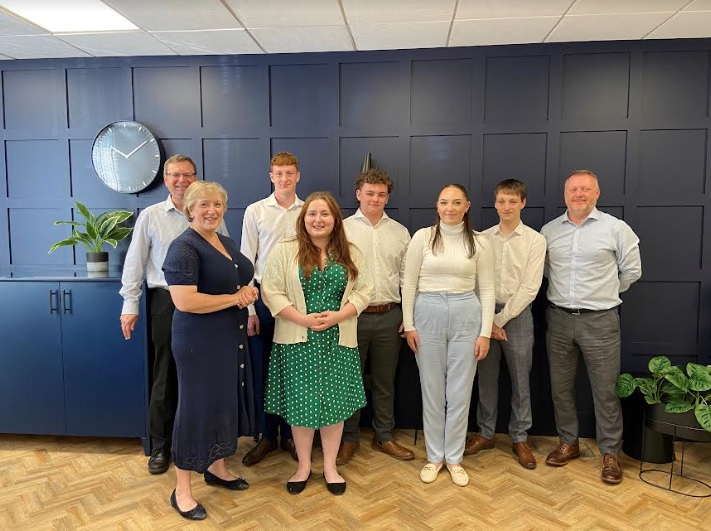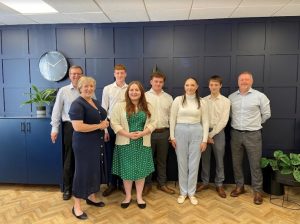 Leeds-based Chartered Accountants, Kirk Newsholme, has revealed its September 2023 intake of new apprentices following the firm's continued growth.
The cohort of five arrive as part of the firm's annual September School-leaver intake – Lewis Peacock and Edwin Knight join the Business Services team, Libby Coleman-Walker and Matthew Turner join the Audit team and Charlotte McElvogue joins the Tax team.
All will start studying towards a professional qualification this month as part of an apprenticeship.
Justin Smith, managing director, said: "It's so important to us as a growing firm to focus on our younger people who quickly become integral and much valued members of the team here at KN and in turn this allows for the progression of our more senior trainees.
"We are always keen to hear from great quality candidates who fit with our core values as a firm and there's no limit to the progression plan we have in place for them."