People: Tyr; McCormicks Solicitors; Bradley Hall Yorkshire; and more
Leeds-based commercial law firm, Tyr, has added another senior lawyer with the recruitment of Samantha Astell into the commercial property team.
She joins from Gateley Legal as a legal director and specialises in commercial and residential development projects, asset management and all aspects of landlord and tenant work. 
Managing partner and head of Commercial Property, Dean Jowett, said "We are happy to welcome Sam to our growing team.
"Sam is an extremely talented lawyer who brings a wealth of experience from across the sector and is a great fit with our key values."
Astell added: "I am thrilled to have joined the firm. Tyr has a fantastic commercial property team with an impressive array of expertise.
"I am looking forward to working as part of such a dynamic team; we strive to provide an elite service and I'm excited to contribute to the firm's continued growth."
:::
Harrogate law firm McCormicks Solicitors has appointed its first graduate solicitor apprentice.
Sophie Hussain joins the practice's growing Commercial Property team, working with Claire Baker-Kemp, Janice Colley and Katy Maskell-Edwards on all aspects of transactional property work.
Head of the Commercial Property team, Claire Baker-Kemp, said: "Sophie has come to us with more than two years' solid commercial property experience, which makes her appointment a real benefit to our clients.
"I am also very impressed by Sophie in the short time she has been here."
Consultant solicitor, Janice Colley, added: "Sophie is a brilliant appointment for McCormicks. She is one of the best trainees I have ever worked with. She will be a great asset to the Property Team."
Hussain graduated from the University of Liverpool in 2020 with a first-class dual honours degree in Law and Criminology.
She joined a private practice as a paralegal, assisting with the daily management of both contentious and non-contentious commercial matters.
Her experience includes assisting with commercial lease transactions for clients in the hospitality industry.
She will continue to study alongside her work and is due to qualify as a solicitor in August 2026.
:::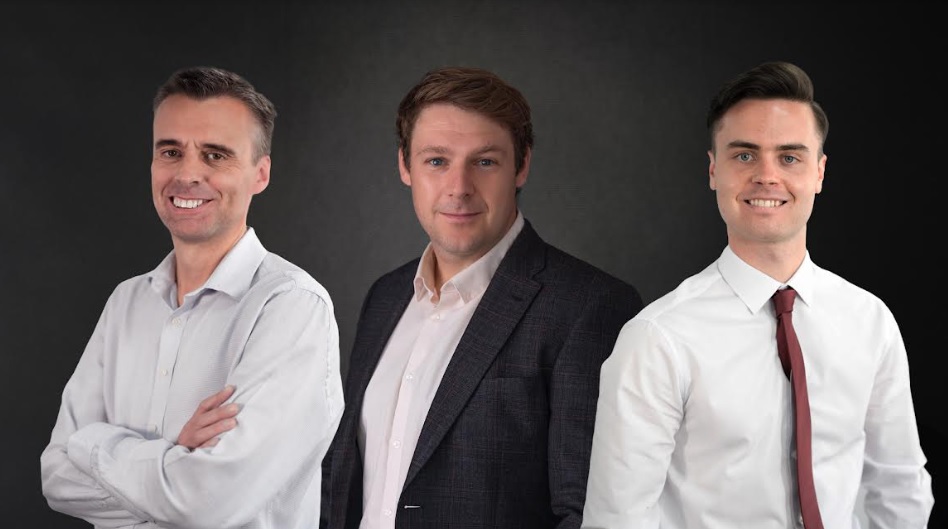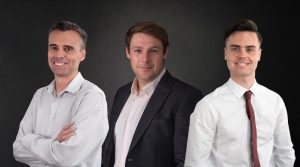 A growing Yorkshire property agency has recruited three new members of staff as it expands its presence in the county.
Experienced commercial agency surveyor, Andrew Spencer, has joined Bradley Hall Yorkshire alongside specialist property valuer, Paul Dodds and graduate Dan Pawson.
The move comes as the company continues to grow its headcount at its Leeds head office, which currently stands at 10 full-time employees.
It also coincides with efforts to further expand its commercial property offering into more property markets and areas across West Yorkshire.
David Cran, managing director, said: "We are really pleased to welcome Andrew, Paul and Dan to the team.
"Their arrivals come at an incredibly exciting juncture for the business as we look to build on what has been a whirlwind 18 months and continue growing our presence in the region.
"Having already established ourselves as one of the North East's most active agents, we are now looking to apply the knowledge and experience we have accumulated and apply it to Yorkshire and in Andrew, we have the perfect person to really help us deliver this.
"Paul will also bring decades of experience working in the UK and abroad and in Dan, we have a graduate who has really impressed us with his knowledge and hunger to work towards his APC and develop his skills."
Spencer has joined the company from Fleurets, having worked as an associate for the firm for over 16 years.
He said: "Leeds has always held a special place in my heart, so I'm incredibly excited to have the opportunity to work with the team at Bradley Hall to further contribute to the growth and development of the city."
Dodds spent three years working as a valuer for the UK Government's Valuation Office Agency prior to joining Bradley Hall Yorkshire, and before that worked in multiple roles for agencies in Beijing and for Avison Young.
He said: "It's fantastic to be joining Bradley Hall Yorkshire at what is a really exciting time for the firm.
"David and the firm have established a really talented team who have already helped value some major properties across Leeds and the wider region, so I'm pleased to be joining them and to play a part in its continued growth as it continues to grow its presence across West Yorkshire."
Pawson is the latest in a string of graduates to be recruited by Bradley Hall as part of the company's commitment to help young people break into the sector.
Having graduated from Leeds Beckett University with a degree in real estate, he will now be working with the company's valuations team.
He said: "I am absolutely thrilled to begin my professional journey with the valuations team. They've been great at helping me bed in and I am really excited to see what the future holds."
:::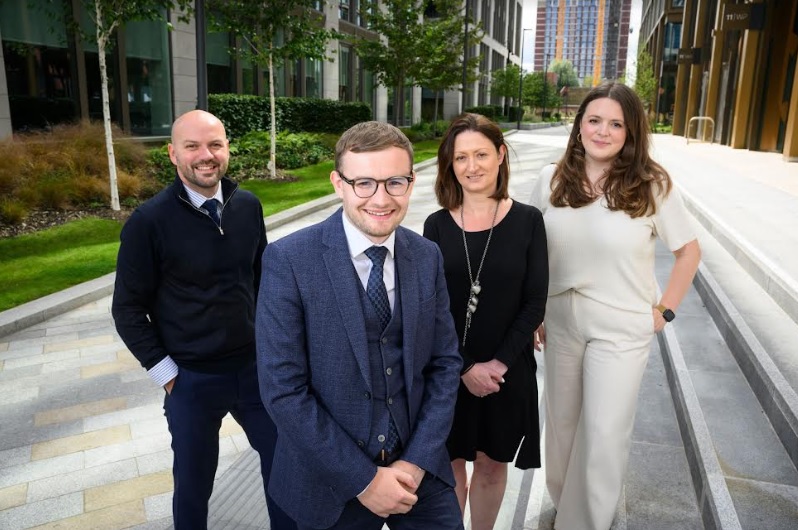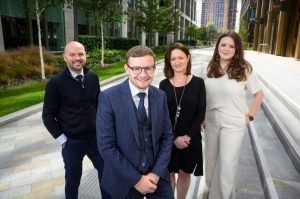 Leeds-based law firm Ward Hadaway has made a new appointment as it continues to see growth across Yorkshire.
Ed Davison, who was named Rising Star of the Year at last year's Yorkshire Law Society Awards, has joined as a paralegal in the family and matrimonial team.
His recruitment follows the appointment of partner David Lister in January 2023.
Davison was previously a paralegal at Prince Family Law Solicitors and, more recently, Hall Brown. As well as five years working in family law, he trained as an accountant, bringing a new dimension to the team.
Lister said: "Ed's energy, experience and expertise align perfectly with the innovative direction our team is taking.
"His appointment highlights our commitment to growth across the region and nationally.
"We are seeing increasing demand from clients across Yorkshire and in the city. Excellent client care and a commercial approach are key focus areas for us. Ed will be a key part of that."
Liz Bottrill, joint head of the matrimonial team, said: "The consistent growth of our family team, both regionally and nationally, is a testament to our strategic vision and the hard work, commitment and skillset of our talented lawyers.
"Ed's appointment is a significant milestone in our pursuit of national leadership in family law services."
Davison added: "Joining Ward Hadaway is an incredible opportunity for me. The firm's commitment to talent development and its dynamic culture was a key factor in my decision.
"I'm looking forward to qualifying as a chartered legal executive at a firm with such ambitious growth plans and I'm excited to be contributing already to its continued success."