People: Wake Smith; BDO; Nicholas Associates Group; and more
Sheffield law firm Wake Smith has added two solicitors to its growing team of legal experts.
Harriet Gardner and Millie Vaughan have joined the 80-strong firm
Gardner joins the employment team headed by Stacey Cox, and has five years' experience working in regional law firms, while Vaughan returns to Wake Smith's company commercial team, where she qualified as a solicitor in September 2022.
Gardner will advise clients on the full range of employment law issues, including both contentious and non-contentious matters and regularly supports employers with day-to-day employment law and HR issues including difficult investigations, disciplinary and grievance procedures.
Her specialisms include Employment Tribunal claims and she also has particular experience in complex cases including allegations relating to unfair dismissal, discrimination and whistleblowing.
She said: "I was attracted to Wake Smith after a solicitor friend recommended the firm. She continuously said how much she loved the firm, and her job, and that she felt it was a great environment to learn and progress."
Vaughan comes back into the established company commercial team, led by Wake Smith chairman John Baddeley and director Rebecca Robinson.
She will work on a wide range of corporate and commercial matters, including mergers, acquisitions and disposals; re-organisations; shareholder and partnership agreements; general corporate matters and general commercial matters such as loan agreements and terms and conditions.
She said: "I am really pleased to be re-joining Wake Smith's Company Commercial team. Wake Smith has a great reputation, and it is a friendly and welcoming firm."
Baddeley added: "We are pleased to welcome Harriet and Millie who bring a mixture of skills and experience, and will add strength and depth to the firm as demand for our legal services continues.
"These latest additions demonstrate that Wake Smith's workplace culture and variety of work appeals to lawyers with experience, who want to further grow with our firm."
:::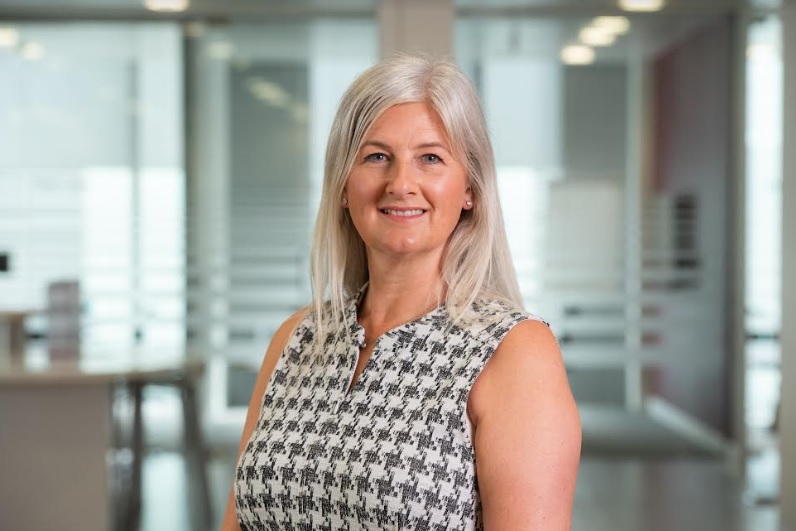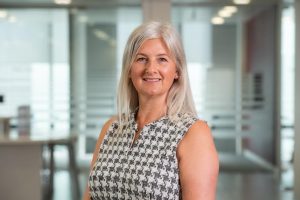 Accountancy and business advisory firm, BDO, has strengthened its Northern team with the appointment of Claire Frangou.
She joins the Corporate Finance team as partner. She brings more than 25 years' experience to the firm, with expertise in advising on mergers and acquisitions, disposals and fund raising, including extensive experience of private equity.
Jason Whitworth, M&A partner at BDO in Leeds, said: "Claire is a valuable addition to both the Northern and National M&A teams.
"Her experience will be vital, as we look to strengthen our footprint in this field and continue to build a talented team in the region."
Frangou will work with owner-managed and private equity-backed businesses to support their continued growth and development.
She will work alongside a team of 17 corporate finance specialists, including partner, Jason Whitworth, managing director, James Fieldhouse, and directors Chris Cumber and Jonathan Lewis. She joins from KPMG.
She said: "I believe there is an excellent opportunity to combine my experience and relationships with the existing strength of the team to create a market leading position in the North West.
"The North has an incredibly strong entrepreneurial history, and that ensures there is always a flow of M&A opportunity as founders look for funding and to exit.
"In the next few months, the level of activity may be affected by wider economic pressures, but there are strong drivers to deals – both corporate and private equity have a desire to invest and founders may wish crystallise value at existing tax rates prior to the next election."
:::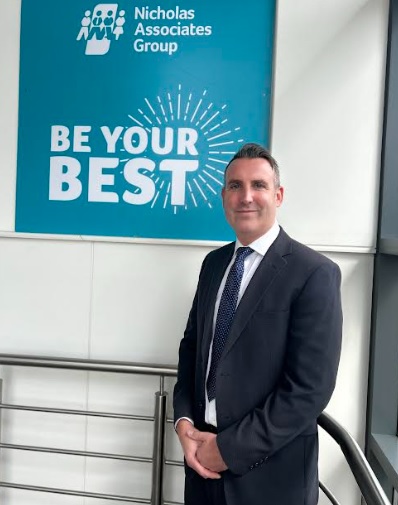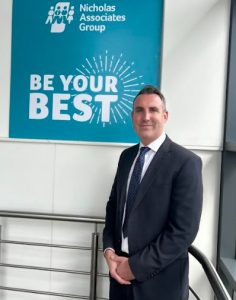 Apprentice to boardroom recruitment solutions specialist, Nicholas Associates Group, has further strengthened its IT team following the appointment of Daniel Ryan as an IT service delivery manager.
Based at the company head offices in Sheffield, Ryan has over 18 years' experience and previously worked in the legal sector managing global second line IT Teams based in the UK, USA and APAC regions. He is an SDI certified IT service desk manager and also ITIL certified.
In this new role, he will cover a large range of responsibilities to ensure the efficient delivery of IT services to all divisions and branches within the group.
He will also assist with aligning the strategic goals of Nicholas Associates Group with the IT function.
Ryan said: "The challenge of the role really interested me, and the values and vision of the company were things that aligned with what I was looking for in the next step of my career.
"I have also never worked in the recruitment sector, so a fresh challenge was very appealing."
:::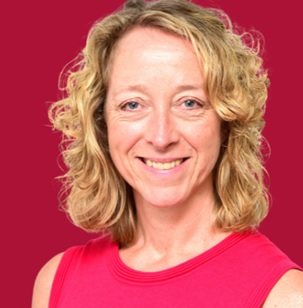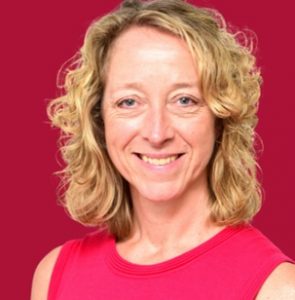 Electrical distribution company, Northern Powergrid, says Jo Coleman is the new chair of its Distribution System Operation (DSO) Review Panel.
He role will be to scrutinise the 'flexibility first' policies and practices being followed by the company to enable regional decarbonisation and the resulting increase in the use of electricity networks at least cost to customers.
Coleman has over 30 years' experience in the energy industry, initially working in the oil and gas sector in Europe, the Middle East and Far East in roles spanning oil and gas field development, national energy planning, economics and business development.
In 2011 she returned to the UK and since then has focused on energy transition strategy, policy and innovation, working with both the private and public sectors.
She is currently a Board Member of the British Geological Survey, a member of the EPSRC Supergen High Level Group and an ambassador to both the Clean Energy Ministerial Equality in Energy Initiative and POWERful Women.
She has previously been an observer to the Board of Shell UK and an independent member of the Government's Net Zero Innovation Board as well as chairing or being a member of numerous academic and sectoral advisory boards and committees.
Her executive roles have included strategy director at the Energy Technologies Institute and director of whole systems analysis at the Energy Systems Catapult.
Coleman was awarded an OBE in 2018 for services to the energy sector and is a Chartered Engineer and Fellow of the IMechE.
She said: "I'm excited to have the opportunity to be an integral part of Northern Powergrid's Distribution System Operation (DSO) programme, which is a key enabler for the transition to Net Zero.
"My role in the Customer Engagement Group will help me to appraise and influence how flexibility fits into the wider set of customer priorities that Northern Powergrid is delivering through this decade of significant change for the energy industry."
Chris Murray, Customer Engagement Group chair (designate) said: "I am happy to welcome Jo to Northern Powergrid's Customer Engagement Group and know her expertise will be invaluable in her role as DSO Review Panel chair."