Agency roundup: Prohibition PR; Fox Agency; and more
Leeds-based specialist PR agency, Prohibition PR, continues to grow its client portfolio after being named as retained agency for luxury home interior brand, Voyage Maison.
The interiors brand was recently acquired by umbrella company, Riva Home, one of the UK's largest suppliers of home interior products, which has manufactured design-led home furnishings for the past 50 years.
Prohibition says its latest account win is testament to the strong results it has secured for online interiors destination furn.com; another of the concept teams within Riva Home's portfolio of brands, after working together since February.
Prohibition was appointed by furn.com earlier this year to execute a new public relations strategy and deliver an effective press office function, helping to build its brand reputation, digital authority and contribute to its overall commercial success.
Riva Home has now awarded Prohibition a second press office brief to repeat the same success with the Voyage Maison brand.
Voyage Maison produces luxury statement pieces, all featuring intricately-designed and hand-painted patterns for fabrics, wallpapers, cushions, curtains, and furniture.
Holly Magoolagan, head of e-commerce marketing at Voyage Maison, said: "We're currently experiencing an exciting period of growth and development here at Riva Home and are happy to be collaborating with Prohibition again on another of our key brands, developing a new PR strategy that will help us to achieve both our short, and long-term business goals."
"We're looking forward to building on Voyage Maison's success to date and focusing on further cementing the brand's interior design credentials through the appointment of Prohibition PR."
Chris Norton, Prohibition PR founder, said: "Working with a premium brand that has huge growth potential, like Voyage Maison, is always exciting for the team at Prohibition PR.
"As we've already delivered some great work with sister company, furn.com, we've shown our strategic ability to not only align our targeted PR efforts with a brand's objectives and values, but also to navigate the increasingly competitive retail marketplace.
"This strategic approach will be our blueprint for Voyage Maison too, allowing us to further leverage our retail industry expertise and deliver tangible PR results for yet another leading brand."
:::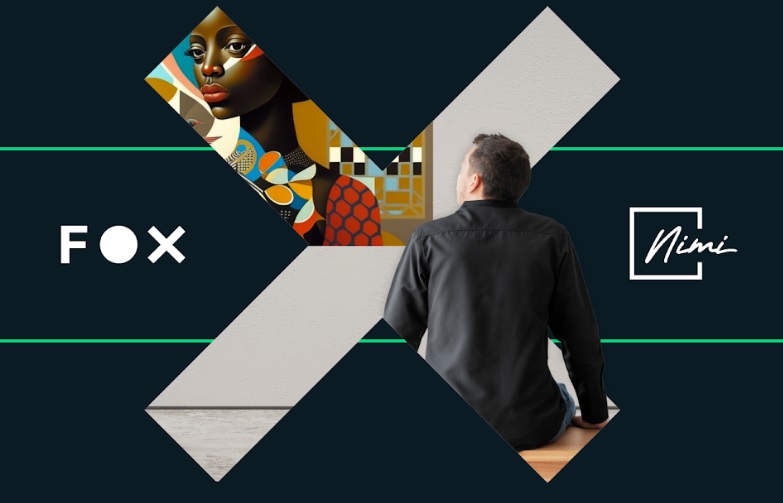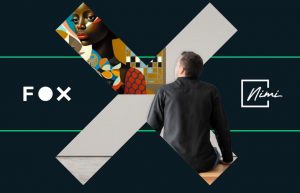 Technology marketing specialist, Fox Agency has been appointed by Nimi, a digital platform which aims to revolutionise the way art and cultural institutions engage with their patrons.
Chosen for its technology and web3 expertise, Leeds and London-based Fox Agency was appointed as Nimi's strategic digital marketing partner after a competitive pitch against other global agencies.
Nimi aims to provide art enthusiasts with another way to engage with museum collections, as well as providing these institutions with a new revenue stream.
It does this by partnering with museums to issue and market authenticated digital replicas of their art collections in the form of non-fungible tokens (NFTs).
These NFTs allow the end-user to build a digital art collection, and can also be used by galleries to allow access to exclusive members-only experiences.
Fox Agency will be working alongside Nimi to build and grow awareness among museums and cultural institutions, as well as educate end-users about how NFTs can help them curate and build their art collections.
Specific tactics will include the development of Nimi's brand, communication and digital marketing strategies and execution.
Anh Nguyen, CEO at Nimi, said: "We needed an agency with demonstrable experience in web3 technology, that was on board with our vision and will help develop and grow our partnerships with art museums around the world.
"Our team looks forward to working with Fox Agency to demonstrate to art and cultural destinations the benefits that these emerging technologies can bring in engaging with and building their communities."
Michael Dean, head of digital at Fox Agency, said: "We intend to transition Nimi into a market-leading global brand with a unique position in the arts sector, as well providing a platform for expansion into new verticals and geographical markets.
"This exciting area of tech is still relatively new but will see huge growth in the near future. We're happy to be able to participate in making Nimi the name synonymous with transforming the art museum world."
:::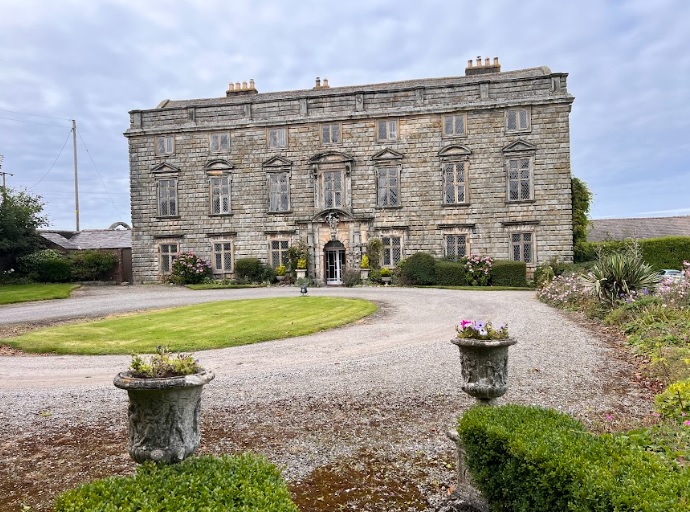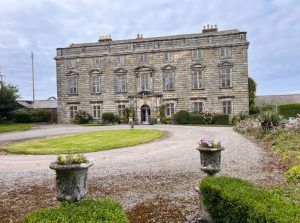 The new owners of grade-I listed Cumbrian residence, Moresby Hall, have appointed Leeds-based consultancy, The Marketing Optimist, to help rebrand the former manor house to Moresby Hall Hotel.
Along with the rebrand, the team at The Marketing Optimist have also been tasked with developing a new website for the hotel, which is in Whitehaven, near the Lake District National Park. The hotel is now owned by Jo Arthur and Steph Eilbeck.
Richard Michie, CEO at The Marketing Optimist, said: "The team and I are thrilled to be supporting Jo and Steph, to help them develop their vision for what they want Moresby Hall Hotel to become and be a part of their exciting journey.
"The previous owners of Moresby Hall ran the building as a popular guesthouse for 24 years before retiring and selling the property to Jo and Steph last month.
"Now, Jo and Steph have their own exciting ideas of how they want to carve out their own story for the hotel, and develop it further, to create a special place that guests will continue to enjoy visiting for years to come.
"Moresby Hall itself has such an interesting story and is a stunning place to stay, which makes this a really interesting project, as we'll be creating a refreshed brand for the hotel, yet leaning into the captivating history of this renowned building, to really showcase its brilliance."
The former 12th-century manor house, which still retains many of its original features has been credited by English Heritage as one of Cumbria's most important buildings due to its history and architecture which dates back to medieval times.
Arthur said: "We saw Richard at a marketing event and were really impressed with his approach.
"He was enthusiastic and interested in what we were doing and quickly picked up on what we wanted to achieve.
"Since then, he has built on that knowledge and we are always pleased with what Richard suggests. We are enjoying working with his very competent and friendly team."