People: Shorts; T&R Theakston; Aon; and more
Sheffield and Chesterfield-based chartered accountants, Shorts, has promoted Kirstie Wilson to the position of audit and accounts director with immediate effect.
She joined Shorts in 2016 as an audit and accounts senior, earning promotions to manager in 2018 and then senior manager in 2021.
Audit and accounts partner, Howard Freeman, said: "Kirstie's promotion is very much deserved, and she has worked hard to achieve it.
"As director, Kirstie will take on the role of engagement leader on a portfolio of our clients, will hold Responsible Individual (RI) status, and in due course will be able to sign audit reports on behalf of the firm, in addition to leading non-audit work.
"A fantastic achievement, as Kirstie will be the first non-partner to hold this position in Shorts.
"She will also take on the role of engagement leader for most of our charity clients, having obtained the ICAEW Diploma in Charity Accounting earlier this year."
Wilson said: "I'm proud to take the next step on my professional journey. Shorts provide an excellent environment for learning and development, and my promotion demonstrates the genuine commitment within the firm to support the team with structured career paths.
"I am very much looking forward to working with existing and future clients and helping to contribute to the continued success of the firm."
Wilson is a Fellow of the Association of Chartered Certified Accountants and holds a Diploma in Charity Accounting.
She is a Xero certified adviser, proficient in many cloud-based accounting systems, such as Xero and Sage and has experience working with both incorporated and unincorporated businesses.
In December 2022 she was also appointed the youngest ever Trustee at Ashgate Hospice.
:::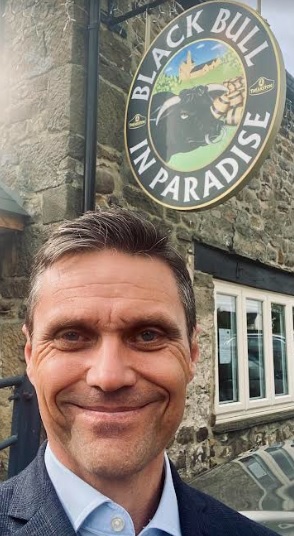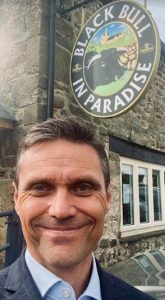 Yorkshire-based brewery, T&R Theakston has welcomed Scott Everett to its team as director of finance.
Everett, a chartered accountant, joins the Masham brewery following a 17-year career at drinks dispense service company Innserve, most latterly holding the role of director of finance and supply chain.
Having recently celebrated 20 years since the brewery returned to independent family control, following a buyback from Scottish and Newcastle in 2003, his appointment forms part of a wider strategic change in the brewery's structure to enable ambitious future growth plans.
It follows the recent confirmation that Simon Theakston will take on the role of chairman and Richard Bradbury will become sole managing director from 2024.
Everett said: "The Theakston name is synonymous with a rich heritage, expert craftsmanship and, of course, great beers.
"I am extremely proud to be joining such a celebrated brewery and being part of the exciting future it has planned."
Simon Theakston, current joint managing director at Theakston's, added: "Alongside Scott's finance responsibilities, his experience across supply chain, procurement and the technical services industry will further bolster the expertise within the business and we look forward to toasting his appointment with a pint in the Black Bull in Paradise.
"Driven by unquenchable passion for creating distinctive beers of the highest quality, the structure we're putting in place for the business will best position us for further growth and help prepare for our next 200 years of business."
:::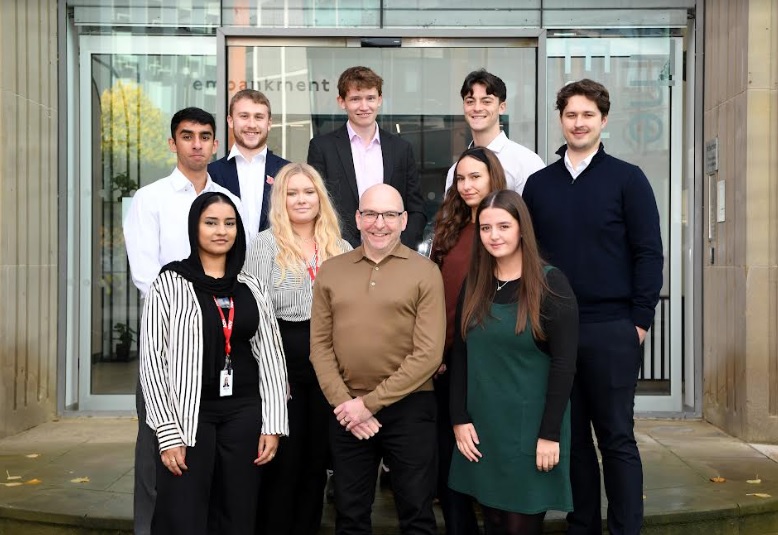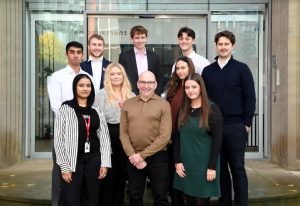 Global professional services firm, Aon, is welcoming new talent to its office in Leeds.
Joining the business are five recent graduates who will begin their careers with the company, along with two apprentices and three placement year students.
Working across a wide range of functional areas including investment consulting, client management, actuarial consulting and commercial risk and reinsurance broking, the new joiners represent Aon's commitment to inspiring and developing the next generation of leaders.
Jonathan Craven, partner at Aon's Leeds office, said: "Aon is keen to attract young talent from a diverse range of backgrounds by offering a variety of routes that play to different strengths.
"Each Early Careers programme has been designed to ensure the next generation gains invaluable experience and support to develop their skills, and to lay the foundation for a successful and rewarding career.
"Our 2023 cohort of graduates, placement students and apprentices have shown great enthusiasm, wholeheartedly embracing the opportunities on offer to learn and develop new skills. They all have a very bright future ahead."
:::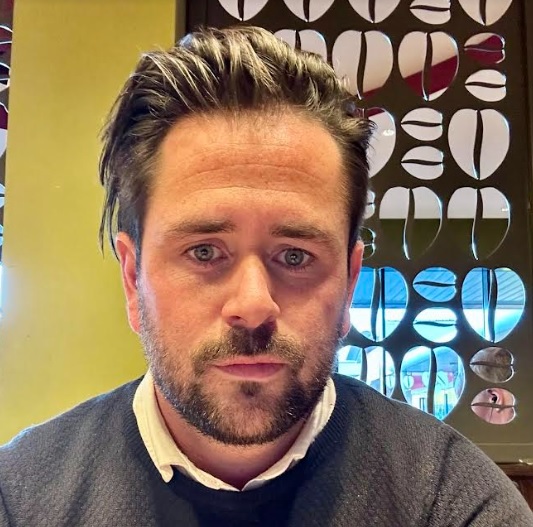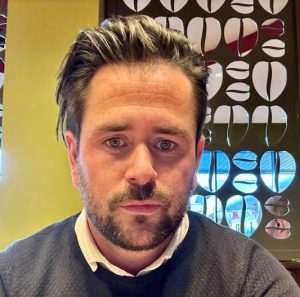 MAD Devs has promoted Daniel Rea to the new role of sales director to support its international growth plans.
Rea has worked in automotive software for a number of years and supported retailers across the UK. He has worked at MAD Devs for over three years in business development.
He will work with the UK team and international partners to lead the continued expansion of the business as it rolls out its iStoreDOCS, iTrackLEADS and iConnect platforms.
Rea said: "The team is growing as we drive innovation for automotive retailers around the world. I'm excited to lead the sales effort for the company as we continue to evolve and take the next steps to help dealers manage the challenges of omnichannel retail."
The Leeds-based automotive technology company now operates at 1,500 sites around the world. It helps dealers in several areas, from increasing sales conversion rates to ensuring compliance procedures are followed.
David Boyce, CEO, said: "Dan brings a wealth of experience to his new role. He plays an integral part in the continued growth of the business and has a deep understanding of the issues that dealers face on a daily basis.
"We continue to build our customer base of retailers and manufacturers in the UK and new markets around the world."