People: Ison Harrison; LCF Law; Wake Smith Solicitors; and more
A Yorkshire law firm's clinical negligence division is adding to its expertise following two key appointments.
The clinical negligence division of Leeds-headquartered law firm, Ison Harrison, has added Lucy Wells and Will Clark to its 14-strong team.
Bringing 13 years of experience to the firm, Wells has joined as a partner having previously acted for a wide range of clients who have suffered a delayed diagnosis of cancer, failure to diagnose HIV, delayed diagnosis of DVT and pulmonary embolism, cardiac claims and poor consent for surgery.
She has a particular specialism in acting for clients who have suffered a traumatic birthing experience, following an ectopic pregnancy, stillbirth or where a baby has died. She has assisted many clients through the inquest and investigations processes.
Wells also has considerable experience in acting for patients who have been treated by 'rogue surgeons', who have performed unnecessary or inappropriate surgery, assisting with GMC investigations, as well as making claims for compensation.
A member of the Royal Society of Medicine, she was appointed to the Law Society Executive Committee for Professional Standards and Ethics, helping to ensure high standards are maintained throughout the legal profession.
Clark has also joined the clinical negligence team as a solicitor, having qualified earlier this year.
In his new role, he has responsibility for a wide variety of clinical negligence cases resulting from inappropriate dental treatment, erroneous cosmetic surgery and delays in diagnosis and treatment of fractures.
He has previously participated in fundraising activities for the Yorkshire Air Ambulance including completing the Yorkshire Three Peaks challenge twice in the last five years.
In early 2022, Ison Harrison switched to become a 100% employee-owned business after the three shareholder directors agreed to sell the business to an Employee Ownership Trust.
Over the past 18 months, the firm has experienced significant client growth, taking the number to over 20,000, and opened its newest office in Doncaster this month.
James Thompson, head of the clinical negligence team, commented: "The firm is committed to recruiting the best legal professionals, ensuring our clients have the greatest possible access to dedicated expertise and we're thrilled to welcome Lucy and Will to the team.
"The team and our regional network of 18 offices continues to grow organically, attracting more and more high-quality work.
"It is important that we are able to provide our clients with the best quality lawyers who have the capacity to look after them and progress their cases in a timely manner."
:::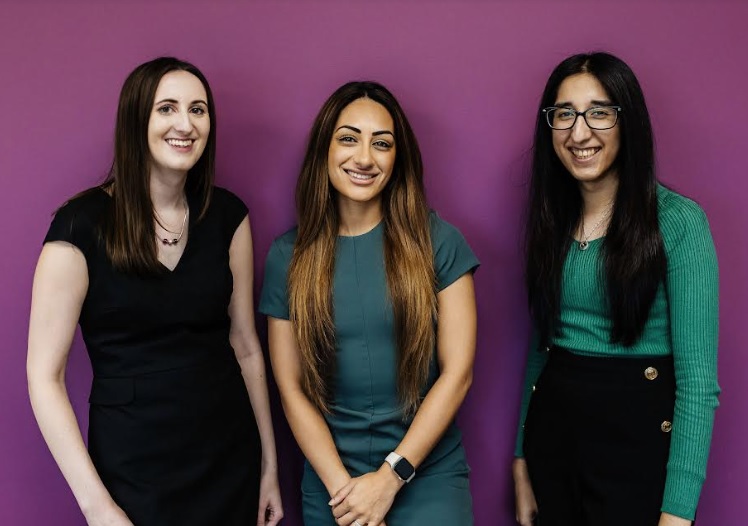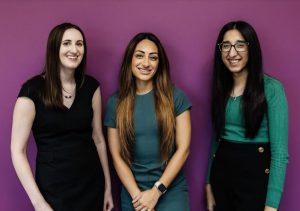 LCF Law's Personal Law team is expanding following the appointment of three recently qualified solicitors, Anisha Kaur, Ennah Hussain and Jemma Hobson.
Hussain completed her training contract at a niche high-street law firm before she joined the Personal Law division of LCF Law.
Both Kaur and Hobson have completed their training contracts with the firm.
Hobson said: "Since joining in 2021 for my training contract, I have gained a broad range of experience across the commercial property, disputes and private client departments.
"I have developed both my technical knowledge and practical skills and found a real passion for private client work.
"When I decided to qualify in this area, I was offered extra time in the department, which was hugely beneficial."
Kaur said: "Before starting my training contract in 2021, I spent six months working as a paralegal in the contentious property and probate department.
"I then spent time in three areas of the firm and had a fantastic private client mentor, who always offered one to one supervision.
"I also worked in commercial litigation and commercial property."
Now qualified, both Hobson and Kaur help clients plan their affairs for their future, preparing Wills and Lasting Powers of Attorney (LPA), and work with them on inheritance tax and asset preservation.
They guide clients through difficult and emotional situations with meetings online, in their home or at the hospital.
Hussain advises clients on matrimonial matters, financial issues and disputes relating to children.
She said: "Nowadays, thanks to the introduction of no-fault divorce laws, ending a marriage is legally more straightforward, but where people struggle, is with the financial aspects of a split, and with disputes relating to their children.
"We take people through the process of understanding what is or isn't a matrimonial asset for example. We also help people in civil partnerships or those living together to work through the complex issues surrounding a separation, as well as advising on disputes about children."
Partner and head of Personal Law at LCF Law, Neil Shaw, said: "We value our team and support them with their progression, so we are pleased that Anisha and Jemma have qualified as solicitors after completing their training with us.
"It's also a pleasure to welcome Ennah to our 21 strong Personal Law team and we look forward to advising even more clients across Yorkshire and beyond."
:::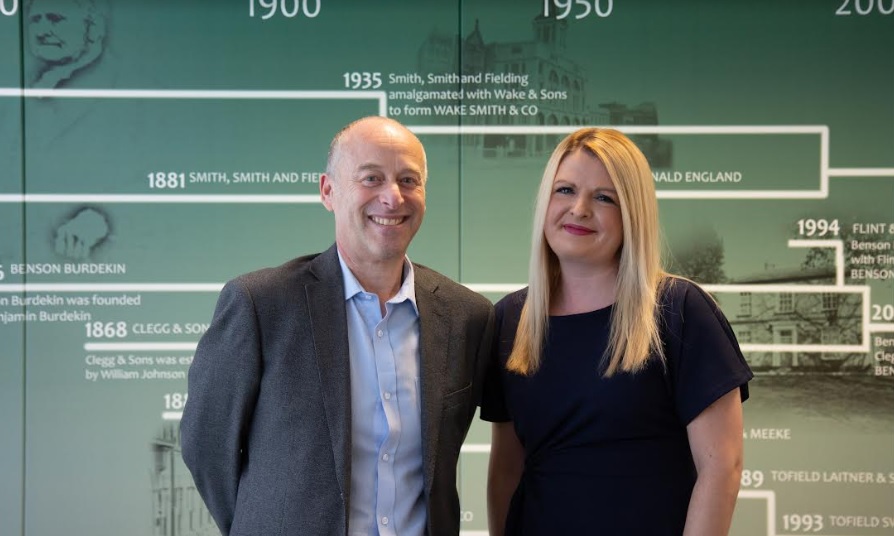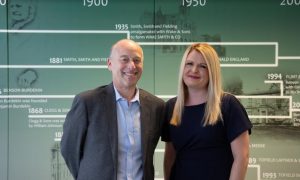 Wake Smith Solicitors in Sheffield has appointed a new HR manager to further develop its workplace culture, people policies and industry accreditations.
Laura Bathgate, who lives in Rotherham, studied law before moving into HR, gaining chartered membership status MCIPD in 2020 and then working across South Yorkshire at in-house roles in solicitors and manufacturers.
Her role will be to undertake all aspects of HR at Wake Smith including managing recruitment and selection processes; facilitating training and development; co-ordinating provision of benefits and continuously reviewing and improving HR practices from talent management to employee satisfaction.
She said: "I am all about people and culture, and this is exactly the right fit for me here. It's clear Wake Smith has strong values of integrity, loyalty and quality, and a positive culture, created by great people across the firm.
"I'm looking forward to supporting Wake Smith's directors in developing its people strategy and collaborative and supportive environment further, where everyone can feel invested in, and excel."
Ivor Donn, finance director, said: "We are excited to welcome Laura as our new HR manager. Her extensive experience in human resources and strong people skills make her a valuable addition to our firm.
"We have already made great strides to build a positive workplace culture, and we hope Laura will play a crucial role in fostering further employee engagement, creating effective policies, and ensuring compliance with industry standards."
:::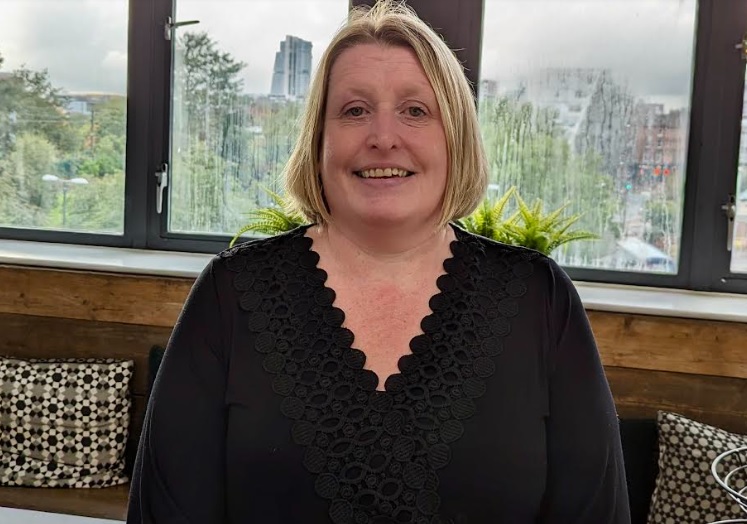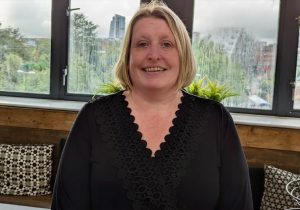 Leeds-based data company, The Data City, has appointed Emma Dickinson as chief financial officer as the business accelerates its international development.
Dickinson will lead in providing management information that will enable rapid decision-making and play a role in strategic planning.
She is a qualified Management Accountant (CIMA) with 20 years of post-qualified experience and over 14 years of experience in board-level finance and operations management, specialising in commercial finance.
She has worked in a number of different industries, including manufacturing, retail and, most recently 10 years in integrated marketing agencies.
The Data City recently confirmed a new six-figure funding round to support the global roll-out of its AI-driven data platform.
The international product offers access to 94 million companies, including USA and Europe. The data available is underpinned by CreditSafe's global financial company data.
Dickinson said: "I'm excited to join the Data City at such a key point in its ongoing expansion.
"I'm focused on ensuring the business is supported by its finance function and the level of financial control suitable for a business scaling at pace.
"The business has experienced 100% year-on-year growth, achieving the best results in its history last year. I look forward to playing a key part in its future success."
Paul Connell, founder and executive chair of The Data City, added: "Emma thrives on developing strategy and commercial awareness within a business to drive performance and efficiency.
"She joins us at a hugely significant time in our life cycle and brings tremendous experience to the role.
"We have successfully created a new and more accurate way to understand global economies and the companies that operate within them.
"Our long-term vision was always to take our data platform to a worldwide audience, enabling decision-makers to benefit from the information we can generate."
Dickinson's recruitment follows last month's appointment of Kelly Weston as chief operating officer and board member.