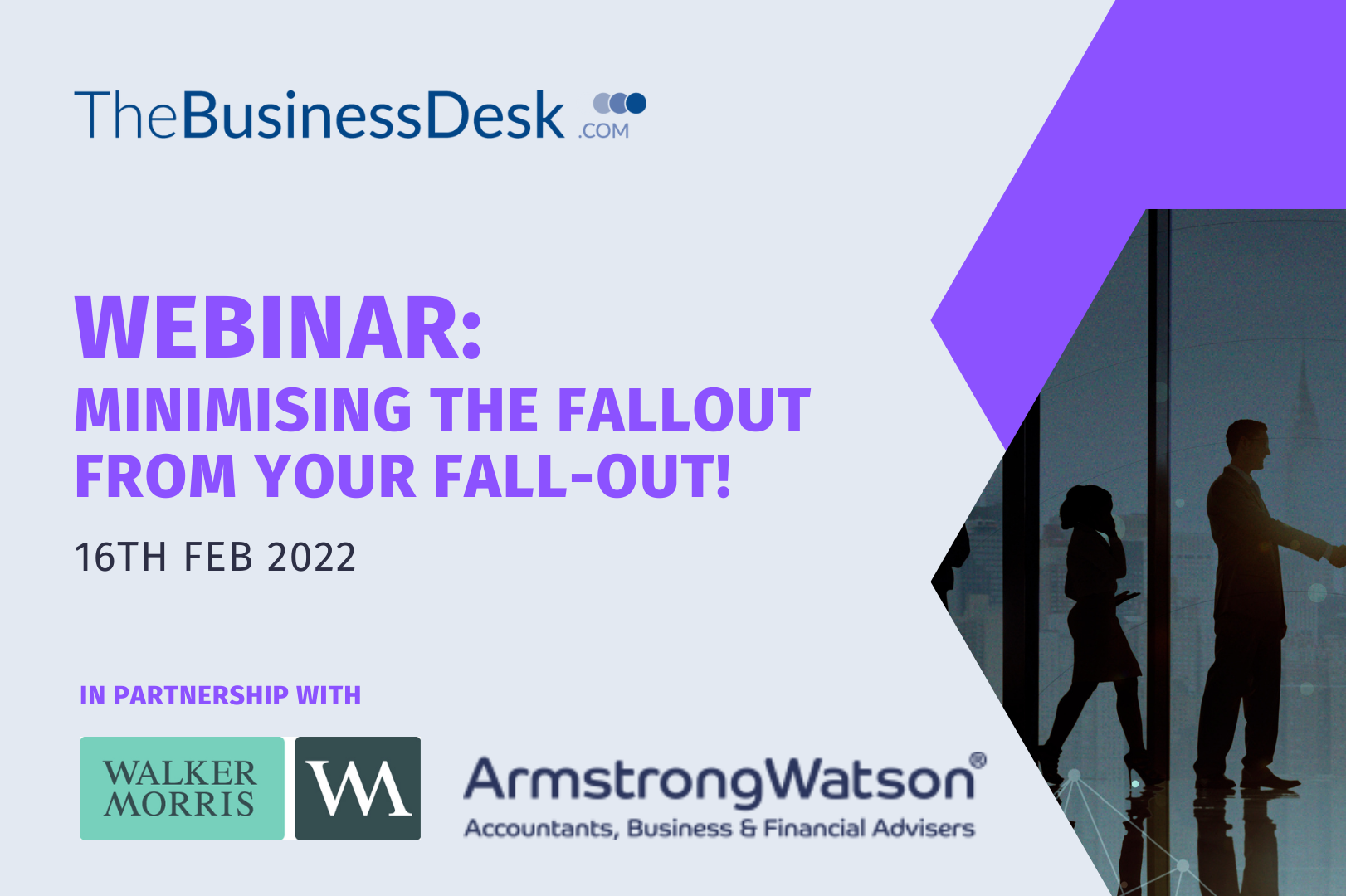 Minimising the fallout from your fall-out!
Most businesses form on the pillars of an idea, a need and a whole lot of good intentions.
Founders often set forth with a belief that friendship and shared vision is enough to sustain them through even the toughest of times.
Sadly, the reality is that when things go wrong, the way that a partnership or business is formed can be crucial in protecting the interests of all parties.
This webinar from The Business Desk, in partnership with Walker Morris LLP and Armstrong Watson, saw an expert panel share some of the experiences that businesses have had, how problems arose and, most importantly, how issues could be avoided through watertight partnership/shareholder agreements or agreement at the outset about the position on exit.
The expert panel featured Lynsey Oakdene and Louise Norbury-Robinson from Walker Morris alongside Matthew Geale from Armstrong Watson