Leeds Locksmith Secures Large Contract

Leeds Locksmith Secures Large Contract
Lemon Locksmith is a locksmith and security business founded by Andrew Dunn.
After university Andrew was employed as a computer aided designer. He told us about how he decided to start his own business:
"I had a strange little side hobby which was picking locks. I was very interested in the sport of lock picking (it really is classed as a sport!). I started doing this in the evenings after work and started to get pretty good at it, at least in my opinion. Sometime later, some of my friends and family found out about my lock picking skills and I started to receive the odd phone call from friends who had lost their keys and needed to get in. Eventually it just spread from there and I choose to leave my office job and become a locksmith full time."
Lemon Locksmith is based in Leeds, operating in Leeds and nearby areas, unlike larger companies there is no call centre and no call out charge. Services include 24-hour emergency locksmith response; non-destructive emergency door openings of home/business/vehicle, lock fitting, lock fixing, securing premises and security upgrades.
Business objectives
Andrew joined the Start-Up West Yorkshire business support programme to improve his web presence and learn about how to use social media to grow his business:
"My business was a locksmith business, which in itself is nothing new. However, I wanted to make the business different via branding it differently to everyone else. Most locksmiths call themselves very boring names, for example: John Smith Locksmith, I thought, wait a minute, nobody cares about having your actual name in the business name, especially customers. All that matters is that the customers remember the name, that's the only goal. It's for that reason I chose the name 'Lemon Locksmith' as I thought it was different, slightly funny and easy to remember."
"I was primarily looking for advice and support on utilizing social media to create more business.
I've always heard of people saying 'you should use social media more' but didn't quite understand how to get business from it. After all, locksmith work is hardly the kind of exciting thing which people share pictures of on social media. However, I know of other tradesmen who were making it work such as electricians, plumbers, so knew I was missing something."
Results
"I have learned more about SEO [Search Engine Optimisation – the science of improving a website to increase its visibility] and using social media to increase brand awareness and business.
After receiving some tips from social media expert Adam Whitaker regarding social media I followed his advice and made my social media presence (Facebook) more known by commenting on posts from businesses in the local area. I commented on a Facebook post from Leeds University regarding the opening of a new building of theirs. Leeds University saw my post and clicked 'like'. Basically, this then resulted in Leeds Uni getting to know about my services and recommending me to another education provider called: Global Banking School. This is a banking University which has recently opened a division in Leeds (alongside Dubai & London).
In summary it resulted in a very large order as they require locks installing in all their new classroom doors, which just goes to show the power of social media!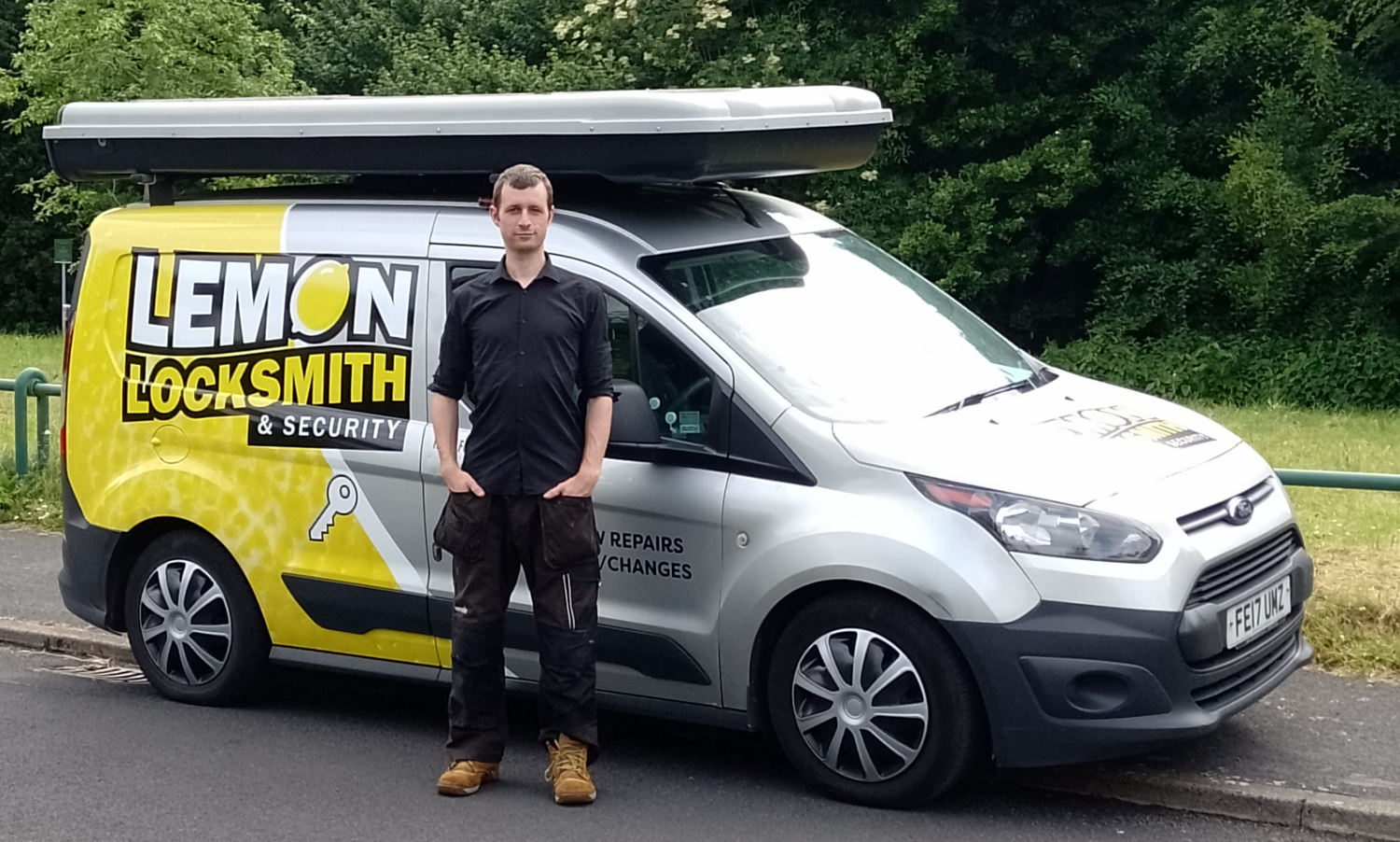 In the future I wish to expand and build a brand around the business. There is a huge lack of tradesmen in general in the UK at the moment, so long term I would like to make a business which caters to many aspects of home repair (locks, electrics, plumbing, decoration etc). Perhaps I could call it the Lemon Group?"
To check out more to see what Andrews up to visit his website:
www.lemonlocksmith.co.uk