Manufacturer moves into 84,000 sq ft premises in Chesterfield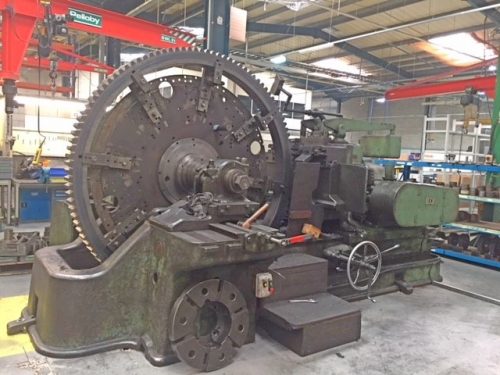 Pentag Gears and Oilfield Equipment, a designer and manufacturer of gearing, has relocated to larger premises in Chesterfield, where its parent company BG Engineering is based.
The company has moved to BG's 84,000 sq ft manufacturing facility on the Williamthorpe Industrial Estate at Holmewood after relocating from Sheffield.
Andrew Larkin, production manager at Pentag Gears, comments: "It has been a busy few weeks whilst the move has been in progress but we are very excited to be in our new premises. We are confident that by combining our equipment and our staff's skills and experience with the knowledge and expertise of the team at BG Engineering, we can grow Pentag into a leading manufacturer and drive the business forward."
Pentag Gears and Oilfield Equipment was founded towards the end of the 19th Century in Sheffield under the Wilmot North name as a pattern, wheel and gear manufacturing company.