£33m loan to bring forward 483-bed Nottingham student village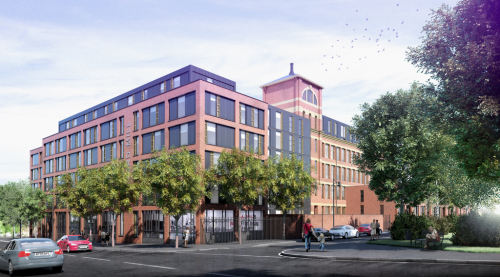 Bank OakNorth has completed a £33m deal with Mabec Property, the developer backed by Toscafund and Penta Capital.
The finance will be used to convert the former site of Radford Mill on Ilkeston Road into 483 bed spaces for student and young professional housing units. Built at the turn of last century, Radford Mill has unoccupied for many years.
Oaknorth says the aim is to retain the mill as a centre piece to a residential "village" on the 1.5-acre site. The scheme would comprise of 106 cluster beds, 233 studios, 25 one-bedroom flats and 57 two-bedroom flats together with housing units.
The finance will also be used to convert the former Sheffield Star Newspaper Building on York Street into a 259-bedroom student accommodation block with 211 en-suites and 48 studios.
Mabec's directors, Mark Cavell and Mark Elliott, said: "With over 50,000 full-time students each, both cities are in desperate need of more purpose-based student housing developments. In Nottingham, the situation is particularly dire where this year's demand from first year student has resulted in people being put into hotels. That's why we're delighted to be bringing some much-needed new student accommodation to these cities in two iconic locations. A key reason for us choosing OakNorth was because we needed the transaction to be completed quickly and the team have an excellent understanding of the market and both regions and were prepared to work just as hard as us to get the deal done."
Surinder Sidhu, debt finance director at OakNorth said: "We're delighted to have supported Mabec on this transaction – the team led by Mark Cavell and Mark Elliott have successfully completed dozens of projects in a relatively short time-frame and continue to expand their portfolio across the UK. Their innate drive and ambition has helped them secure backing from some of the UK's most notable private equity and investment management firms – both of whom will continue to play significant roles in the company's future success."