Lunch with Mowgli Street Food owner – last chance to book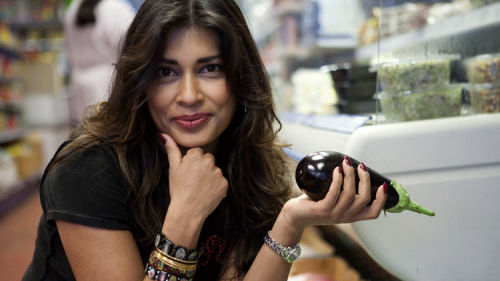 Nisha Katona, the owner of the fast-expanding chain of Indian street food restaurants Mowgli, is set to join TheBusinessDesk.com for an exclusive lunch event in Nottingham in November.
Nisha, who has recently opened a venue in Nottingham and this month announced she will launch a Leicester restaurant early next year, will be speaking at a lunch event on 16 November at Harts Hotel and Restaurant, from 12pm until 3pm.
Tickets are now available for what should be a fascinating event.
Nisha set up Mowgli in 2014 and has grown her empire to include six restaurants – the latest being in Nottingham.
Nisha is a food writer featured in a number of publications including the Daily Telegraph, The Sunday Times and The Independent. Her YouTube cooking channel has an international following. Her daily tweeted recipes have over 30,000 followers. She regularly appears on television and radio as a restaurant, food and business expert including becoming a regular panellist for Radio 4's Kitchen Cabinet. In 2015 she published her first book "Pimp My Rice" followed by the "The Spice Tree" in 2017. The "Mowgli Cook Book" was published in April 2018.
At this exclusive lunch, she'll tell talk us through her business journey and where she plans to take the Mowgli brand next. Book your place today.