People: Advisory firm relaunches healthcare team with new hires; Alternative finance specialist snaps up ex-banking professional; and more
Accountancy and advisory firm Hentons has relaunched its healthcare team with a raft of new hires. The team will be led by Peter McIntyre, a former GP practice manager.
The new team will operate from headquarters in Leeds and a dedicated specialist healthcare office in Sheffield. McIntyre is joined by Minu Bhimsaria, an experienced accounts director, Aruf Rahman, accounts manager in Sheffield and a range of three experienced supporting personnel.
McIntyre said: "GPs and the wider healthcare sector are often multi-million-pound operations in their own right, and require specialist expertise to support their operations. Hentons combines accountancy services with personal tax and wealth management to provide a holistic view and more rounded advice."
Hentons recently expanded its payroll services operation to support companies with increased compliance requirements. It has also invested in digital services to help companies transition to cloud-based accounting.
Hentons argue that cuts in funding have increased the need for healthcare companies to become more efficient. The focus of the healthcare team is to provide support and advice on how to achieve more efficient service delivery.
McIntyre added: "Our healthcare team bring a wealth of experience in the sector and work with clients to advise on a range of issues from staffing requirements to efficiency benchmarking and GDPR. It is vital that we continue to invest to ensure we have the skills and experience to guide our clients through a fast evolving sector."
:::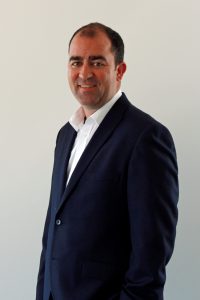 ThinCats, the alternative finance specialist, has appointed an ex-banking professional to cover the Yorkshire region.
Ben Kimball joins ThinCats after a 15-year career working with SMEs for Lloyds Bank Commercial Banking, Royal Bank of Scotland and Barclays.  He has supported SMEs in both Yorkshire and Scotland during his career and is the latest banking expert to join ThinCats in recent months.
Kimball said: "I'm really excited to be joining such a dynamic organisation as ThinCats and can't wait to start working with SMEs throughout Yorkshire to help them with their growth plans.
"ThinCats does the deals that the traditional lenders can't, and I'm looking forward to taking this message out to those growing companies starved of funding. It's great to be on board.
"Supporting ambitious SMEs has become more difficult in recent years given the regulatory and capital pressures facing the Big four banks. I decided to make a change, and Thincats offers the opportunity to support high quality businesses seeking support for that vital next step in their journey."
Damon Walford, CDO of ThinCats, added: "Ben's vast experience of the regional market is great news for ThinCats – and SMEs looking for growth funding in the Yorkshire region. He is the latest in a growing number of ex-high street banking professionals to join ThinCats in recent months – all of whom are working with SMEs to achieve their ambitions."
Ben lives in Wetherby with his wife and two children. He is passionate cyclist and regularly enters endurance races.
:::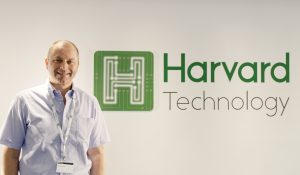 Yorkshire-based Harvard Technology, a pioneer in smart wireless lighting solutions, has appointed Gary Lynch as chief executive officer.
Lynch joins Harvard Technology in its 25th year following renewed investment by a group of renowned investors. He brings a wealth of experience to the post, having previously held senior roles with ICL, Celestica, Glen Dimplex, Nikon Metrology and GE.
Lynch said: "I am delighted to become a part of this pioneering and highly regarded company. Harvard Technology's R&D investment has enabled it to remain a market leader for so many years as it continues to launch state-of-the-art products. We will build on this reputation going forward, as we continue to create innovative market-leading solutions."
Established in 1993, Harvard Technology is customer focused, offering best in class products and services to the provide high quality and delivery performance.
:::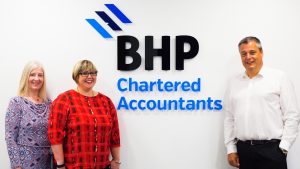 Chartered accountancy firm BHP has expanded its forensic accounting and risk services team with the appointment of Emma Oakley as a senior manager.
Oakley joins from PwC and is an ICAEW chartered accountant with 10 years' experience having previously worked in both audit and forensic accounting where she latterly specialised in disputes surrounding merger and acquisition activity.
Oakley will support BHP partner Tony Chapman, who leads the firm's risk services practice, as well as working closely with Alison Barnes, who joined BHP last year as director of risk services and forensics.  The specialist department provides a full range of forensic accountancy, fraud and financial risk management, covenant assessment and financial risk assurance services to clients, intermediaries and law firms both regionally and nationally.
The team also works closely with BHP's specialist corporate finance division, offering merger and acquisition contract assurance, as well as business and shareholder valuations.
Oakley said: "Forensic accounting is continually evolving and our services are in high demand from an ever-diversifying market and particularly law firms dealing with corporate disputes.  This makes it an exciting time to join a forward thinking, independent and fast-growing firm like BHP, which is making its mark in the forensic field."
Chapman added: "We are establishing a formidable reputation for our work in the forensic accounting and risk services fields and we're now the first port of call for a growing number of lawyers dealing with shareholder, post M&A and corporate disputes."
BHP now has more than 300 employees across five offices in York, Sheffield, Leeds, Cleckheaton, and Chesterfield.
:::
The Culture Secretary has extended Hemant Patel's term as member of the Royal Armouries Board in Leeds for one year, from 12 July 2018 to 11 July 2019.
Patel was born and educated in London before graduating from the University of Manchester having studied Physics with Astrophysics. He then moved into industry to train as a chartered management accountant. He has worked at various multi-national companies including Mars Inc and SC Johnson in financial, commercial and marketing roles before moving with his family to Yorkshire to join Asda in 2003.
At Asda, Patel carried out various roles in finance including Commercial Finance Director and Retail Finance Director as well as running Asda's own label business and leading business reinvention as Director of Strategy.
Patel then moved on to be Director of Online at the financial service provider, Provident Financial, with responsibility for their online loans businesses. He is now Finance Director of the Pub Co at Greene King, leading the finance function for the business's 1,700 managed pubs.
Until 2017, Patel was chairman of Interplay Theatre, a Leeds based company using the arts to work with children in special schools nationally and socially excluded children locally.
He is lead non-executive director and Chairman of the Royal Armouries Trading & Enterprises Board as well as the Royal Armouries Audit and Finance and Capital Development Committees. He became a trustee of the Royal Armouries in July 2010.