People: Appointment to senior role at airport; New Senior Director for real estate advisor; Promotions at design business; and more
Leeds Bradford Airport has announced the appointment of Joanna Wild as Chief Commercial Officer.
The airport said Wild was highly experienced in the Airport and Retail sectors, having previously delivered profit growth, commercial success and customer excellence.
She joins the airport after working for Thomas Cook Airlines, holding the role of Director – Customer Services, before moving to Thomas Cook Group as Managing Director for UK Retail.  Since 2015 she has worked as an independent consultant and held various non-executive board positions.
Reporting directly to Hywel Rees, Chief Executive Officer, Wild will focus on the strategic commercial priorities for the airport including airline partnerships, commercial offering and passenger experience.
She said: "I am delighted to be joining Leeds Bradford at a very exciting time and look forward to working with the team. Delivering a successful Aviation and Commercial strategy is high on my agenda working closely with airline partners and travel retailers."
Rees said: "Joanna's appointment is one of a number of measures we are putting in place to ensure our focus is always on delivering the strategic priorities for the airport, including growth in passenger numbers, route development across regional and international destinations and delivering a high-quality service experience.
"Leeds Bradford Airport is a major contributor to the local economy and Joanna will help us work more closely with our key partners including airlines, Government and the local business community."
:::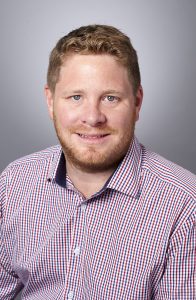 Global real estate advisor CBRE has appointed Mike Gorman as a Senior Director to help lead the growth of CBRE's offering in multifamily housing, residential investment and development in the North of England.
Gorman is a residential specialist with over 18 years' experience in the industry. He was a partner in Knight Frank's regional residential capital markets team from September 2018. Prior to that, he spent four and a half years in the residential capital markets team at CBRE, working across the offices in Leeds, Manchester and Liverpool.
He will join CBRE's UK development and residential capital markets team and will be based in the Leeds office. His work for clients in the evolving UK multifamily sector will extend across the North of England.
John Ogden, Executive Director and Managing Director of CBRE's northern business, said: "Mike will be joining a very successful capital markets team which includes Colin Thomasson, Guy Hurwood and Tom Sinclair, who have funded some of the biggest residential transactions in the North."
Peter Burns, Managing Director of UK development and residential capital markets at CBRE, said: "Mike Gorman is a familiar face to many of us, he's a talented expert with a wealth of experience, and we're very pleased to welcome him back to CBRE in his new role at an exciting time for the sector.
"As the UK multifamily market rapidly expands and matures from a development market to one focused on investment grade standing stock and portfolios, there's a growing demand for consultancy and transactional advisory services.
"This is certainly the case in the North of England, where multifamily investor activity is on the rise, and there were significant forward funding deals and direct site acquisitions in the last quarter. With our proven specialist team in the UK, connected to our global platform, CBRE is best-placed to help clients make the most of the opportunities."
:::
Wakefield-based company Vector Design Concepts has announced several promotions as the business continues to expand.
Following the departure of Steve Banks to focus on family commitments, Adam Lingard and Andy Sinclair have been promoted to associate level and will now head up Vector.
They will be responsible for co-ordinating the graphics, 3D visualisation, interior design and landscape architecture teams, as well as continuing to build the brand and driving the business forward.
Lingard joined Vector in 2004 as a graphic designer, and has since become an integral member of the team. He has worked his way up through the company and has been responsible for running the graphics and signage side of the business for the last six years as well as contributing to the successful growth of the company.
He said: "It's a great honour to continue the innovative work Steve started in pushing the boundaries of 3D capabilities.
"Together with Andy I'm looking forward to continuing Steve's great work while also growing Vector's other disciplines both now and in the future. The latest promotions prove that at Vector people are rewarded for their hard work and the ethos is to provide on-going support and opportunities to promote from within. I started as a junior and have now stepped into one of the top jobs – so it works!"
Sinclair is a chartered landscape architect with 15 years' experience in private practice, with eight of those years spent at Vector. He is experienced in working on landscape projects across many sectors including public realm, residential, commercial, retail and leisure for both private and public sector clients.
As well as Lingard and Sinclair, James Tasker has now been promoted to head 3D Visualiser whilst Ketia Fong Wah will continue in her role as Head of Interiors.
:::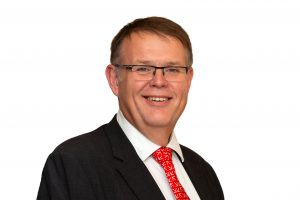 SCALA, a provider of management services for the supply chain and logistics sector, has confirmed a new appointment to its executive board.
With 35 years' experience in the manufacturing sector, Nigel Smith joins the team as Executive Director. Having held a variety of senior leadership, director and board level operational roles at high-profile companies including Mars and Tayto, Smith brings with him a wealth of expertise encompassing manufacturing supply chain and multi-business integration.
In his most recent positions as group supply chain director for Tayto and chief integration officer at Montagu Group, he was responsible for all logistics, supply chain, distribution, and S&OP processes, along with customer management for the Tayto Group and purchasing and company integration in Montagu Group.
Prior to this, he spent 20 years at Mars, with roles spanning operations, supply chain, manufacturing management, IT and advanced manufacturing automation within its pet care, electronics, and confectionery and main meal divisions across the UK and Europe.
Throughout his career, Smith has awarded and managed multi-million-pound logistics contracts, overseen the implementation of the latest automation and robotics systems, and delivered a range of complex projects enabling long-term sustainable future business growth. He regularly conducts independent whole business, operations, supply chain and functional reviews for organisations seeking to improve and grow.
Smith said: "Having dedicated my career to helping businesses achieve long-term, tangible benefits, whether through supply chain innovation, improved manufacturing or even major restructuring, the move to SCALA seemed like the perfect fit.
"The company strives to be at the forefront of industry best practice, and consistently enables its clients to meet the complex and evolving challenges of today's business landscape."
John Perry, Managing Director at SCALA, said: "With detailed supply chain expertise and an impressive track record helping businesses to achieve long-term sustainable benefits, we are delighted to welcome Nigel to the team.
"He has wide-ranging board experience, and will enhance our capability across a variety of sectors as we increasingly assist companies with integrating businesses and realigning and co-ordinating supply chains."