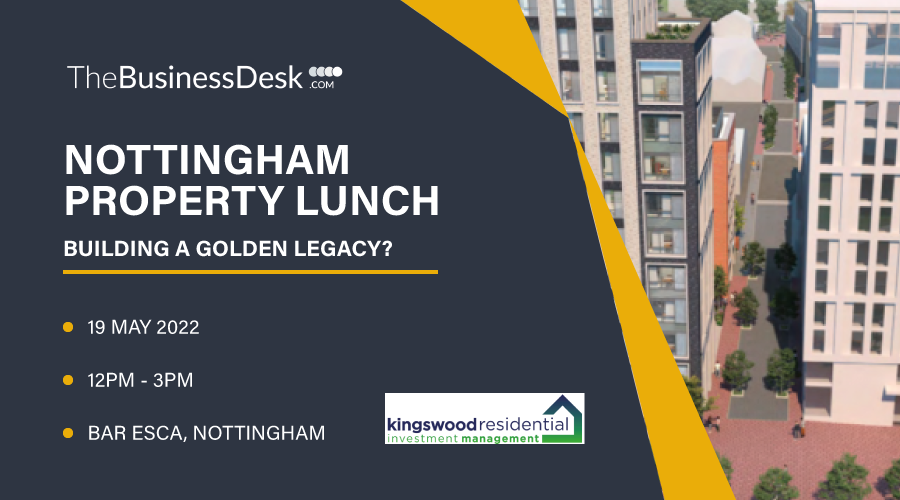 Nottingham is living through a golden era of residential property development and at our forthcoming networking lunch we'll talk to some of the key players in the regional sector.
With the buy-to-let market booming this exclusive networking event will bring together those with a stake in the Nottingham property sector for panel discussion, debate, great food and drink – and a chance to reconnect with your peers.
We'll hear from a specially curated panel on where the property sector market is heading in Nottingham, what is driving the rental and buy-to-let sector as well as pinpointing the various residential schemes cropping up in the city on what seems like an almost weekly basis.
Speakers:
Sam Monk, director, Monk Estates
Tim Downing, co-owner, Pygott & Crone
Adam Kingswood, owner, Kingswood Residential Investment Management