On the move: the latest East Midlands hires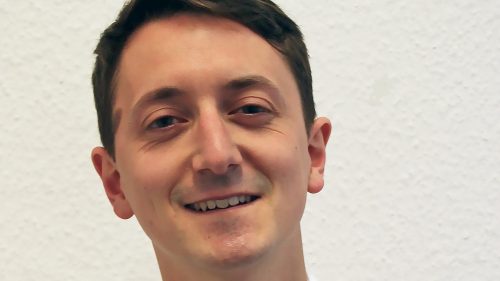 Russell Scanlan has further strengthened its growing SME team with a recent promotion.
Transferring from the company's specialist Private Client department, Callum Whiting now takes on the role as SME account handler at Russell Scanlan, bringing ten years of experience in the insurance industry to the role.
Whiting said: "Russell Scanlan's SME department is moving from strength to strength, so this is an exciting time to be joining such an innovative team that is fast becoming a prominent part of the business. I thoroughly enjoyed my time working in the Private Client department with great colleagues and I count my main achievement as being the strong relationships I built with a number of clients – a skill I look forward to carrying forward into my new role.
"The move to SME account handler is a great step towards my goal of building a career in the corporate sector. I'm looking forward to getting a real insight into our SME clients; how they work and importantly, how we can help them.
"The directors have been nothing but supportive and continually encourage all staff to develop their knowledge and skill set by taking on new opportunities and qualifications."
Leicester-based company 3T Logistics has appointed an operations manager.
Chris Dixon brings over 20 years of experience in operations management to 3T, which develops technology in-house to help companies like JCB and Honda manage their transport and supply chain systems.
"Good operational leadership can be enabled with excellent systems," said Dixon.
"Although 3T is a technology-led business, people are at the heart of what makes them such a successful company. Customer need is very much the focus of all the systems that we develop. Ultimately, the customer comes first."
Dixon has worked for well-known companies such as Cardtronics, the largest ATM business in the UK, as well as running UK and European-based operations at Unipart for Jaguar, Boots, Vodafone and Sky. His experience has included overseeing a range of areas such as purchasing, fleet management, warehouse leadership and project management.