Nottingham tech entrepreneur launches new business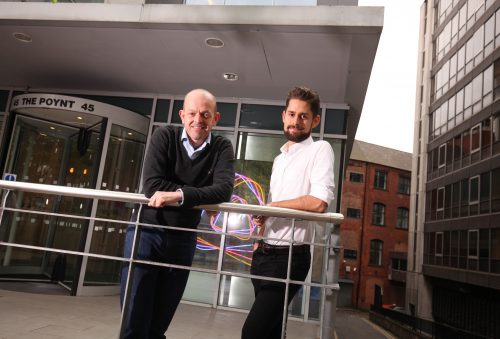 An entrepreneur who built up and sold a multi-million pound technology and services company has launched a new venture in Nottingham which he says will help businesses become more successful by connecting them better with their customers online.
Phil Randall, who began his career at Boots, sold North 51 after developing it into a £7m turnover business which employed more than 130 people.
Now, he is back with Userfy, a new user research agency which helps companies improve their websites and apps by testing them among real users.
Userfy's research unlocks insights into how people actually use a company's online products and services, insights which are then fed into design improvements which deliver a better experience.
Phil co-founded the business with Dr Sam Howard, an expert in human-computer interaction who has a PhD from the Horizon Doctoral Research Centre at the University of Nottingham.
The youngest candidate ever to be accepted by the Centre, he completed his PhD in record time and joins Userfy as director of research. With Phil, he will be supported by a team of specialist consultants.
Userfy is based at Accelerate Places Nottingham, the co-working space for scale-up businesses on Wollaton Street. Phil and Sam say they are already recruiting new members of staff to prepare the company for growth.
The company is the latest in a series of scale-up and technology businesses to base themselves in Accelerate Places Nottingham, the remodelled office building which mixes café and event space with four floors of co-working space where people can rent desks and offices.