AA to close Melton Mowbray training centre, says union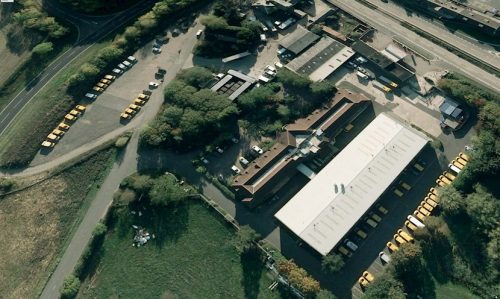 The AA is set to close its national training centre at Six Hills, Melton Mowbray as part of a review which could lead to 100 job cuts, according to a union
The GMB union says the news comes as part of proposals to restructure the AA management and administration teams which the organisation says will reduce the number of layers of management, and reduce costs in order to help fund investment in front line customer service.
The GMB says the AA has entered into a consultation period with affected staff which will run until 24 February.
A spokesperson for the AA told TheBusinessDesk.com: "As part of this consultation, and due to the fact that the lease is up for renewal next year, we will be reviewing the future of Six Hills during the consultation.
"Currently there are 15 trainers based at Six Hills who are affected by the consolation and will be able to apply for nine training posts, some of which will be in Oldbury and some field based.
 "We will be investing more in training and modernising our approach to training.
 Simon Breakwell, AA chief executive, said: "We believe that we can make our business more efficient by concentrating our resources where they are most needed by our customers – on the front line. Hence we are looking to streamline some head office management roles by focusing them further on our core priorities, reducing duplication and automating processes.
 "The consultation period will allow us to work with our union, management forum and indeed our employees to find the best solution for our customers and the business. I am aware that this will be an unsettling period for those affected but we will offer as much support as we can."
Paul Grafton, GMB regional officer, said: "Every single manager in the AA including those from Roadside and the call centres were called to a meeting to hear the announcement of the restructuring and the closure of the national training centre in Melton Mowbray.
"The closure of national training centre will reduce structured training and in the end in our view impact on quality of service delivered by the patrol force.
"GMB believes that the reduction in the numbers of managers and administration staff will also impact on the quality of the service and leave problems that should be dealt with unresolved.
"All these cuts are a direct result of the unsustainable levels of debt left by the previous private equity owners.
"All those who did nothing to oppose or indeed supported the private equity owner's asset strip of the AA need to hang their heads in shame. This includes the in house staff association set up with the help of the management who stood idly by as GMB members were denied their rights to fight the reduction in the numbers of staff by 30% as multi millions were asset striped by the private equity multi-millionaire elite.
"It looks as if the latest activity is to squeeze the last drop out of the business before franchising."