On the move: the latest East Midlands hires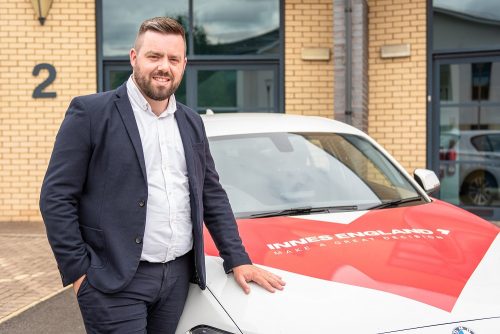 East Midlands property consultancy Innes England has added to its Retail and Roadside team with the appointment of Jack Ward as associate director.
Innes England, which has offices in Nottingham, Derby and Leicester, has recently appointed new starters across all three offices.
Ward said: "Making the move to Innes England was a really easy decision, as their brand values really resonate with me. This is a great opportunity to work with a fantastic stable of clients as well as the freedom to grow the retail, roadside and leisure team into new markets.
"I'm impressed by the culture and ambitions to help the East Midlands thrive and am looking forward to being part of this vibrant team as it continues to grow."
Matthew Hannah who leads the firm's agency department, said: "Jack is a driven and ambitious individual who has valuable experience of the retail, roadside and leisure markets and we are thrilled to have him on board."
Derbyshire-based company, Kinetic, has appointed two-time Olympic high jumper, Brendan Reilly, as business development manager for its Athlete Management Platform.
Reilly will work with professional coaches at elite sports teams – both in the European and the US markets – to help them understand how the cloud-based Kinetic platform can improve the way they manage their athletes' fitness, diets and training programmes.
Reilly, who competed in the high jump at both the 1992 and 2000 Olympics, has extensive experience of sports coaching. He was previously head of athletics, football and performance at Stowe School, and is currently an ambassador at Squad in Touch, which develops applications to help manage school sports programmes. He also brings extensive commercial experience to the role, having held sales positions at Universal Pictures, SenseCore and Dartfish.
Reilly said: "In this age of marginal gains, it's vital that coaches and athletes alike have access to accurate and meaningful data that informs their training programmes and ultimately boosts their performance," said Reilly. "The Kinetic platform provides an easy-to-use method for elite teams to identify, nurture and maximise the performance of their stars; I'm absolutely delighted to be joining the team."