2,200 jobs at risk as HMV becomes first post-Christmas retail casualty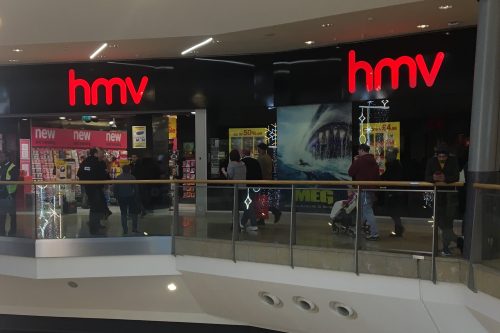 2,200 jobs are at risk after music and film retailer HMV appointed administrators for the second time in six years.
The group's chairman, Paul McGowan, blamed a "tsunami of challenges" for its failure.
HMV has 125 stores, typically in prominent locations in high streets and shopping centres.
McGowan, who runs HMV's owner Hilco Capital, said: "Even an exceptionally well-run and much-loved business such as HMV cannot withstand the tsunami of challenges facing UK retailers over the last 12 months on top of such a dramatic change in consumer behavior in the entertainment market."
There are fears that there could be more retail failures following a Christmas period which has seen a number of stores launch sales well before Boxing Day.
Sports Direct and House of Fraser owner Mike Ashley highlighted the depth of the problems on the high street when he said it had been "the worst November in living memory" for retailers.
Richard Lim, chief executive of retail analysts Retail Economics, said: "Poor Christmas trading has claimed its first victim as the industry continues to adapt to seismic structural shifts in consumer behaviour, fiercer competitor dynamics and spiralling operating costs."
HMV has been fighting a war on two fronts. It has been hit by what McGowan described as "the general malaise of the UK High Street", including an annual business rates bill of more than £15m and other rising fixed costs.
Music and film are also at the sharp end of the technological disruption that is affecting bricks-and-mortar retailers.
HMV said the DVD market was down more than 30% this Christmas compared to just one year ago. While McGowan said HMV had "performed considerably better than that", he added that "such a deterioration in a key sector of the market is unsustainable".