Residential plans for former Victorian factory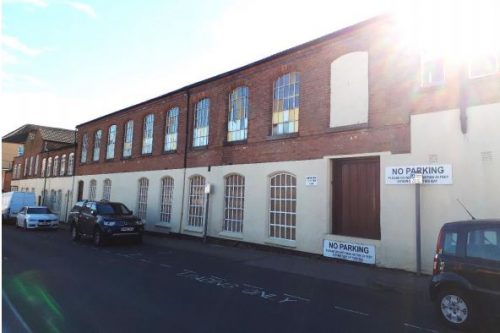 Plans to turn a former Victoria factory into 26 apartments have been revealed by fast-growing Hockley Developments.
The company wants to transform the vacant office and storage space on Holland Street in Hyson Green into housing. It is intended to strip out the existing offices and convert the internal space into 26 apartments over ground and first floor, utilising as much of the old building's Victorian factory appearance as possible. The new apartments are intended for private renting.
A statement from Hockley Developments said: "The proposed works to be carried out on the property will have a positive effect on the local economy by providing accommodation for young professionals trying to work in or around Nottingham city centre, given the short commute from Hyson Green. The size of the scheme will also provide a need for a significant local contracting workforce.
"Residents of the apartments are likely to shop locally and use the other facilities and amenities in the locality benefitting the vitality and viability of the District Centre and local businesses.
"Furthermore, the offices at Westbridge House has over 50% vacant office space and the warehouse storage spaces are not being fully utilised. This is due to the buildings' current configuration, amenities and level of finish not complying with modern regulations for use as office space. We believe that the residential conversion would maximise the usage of these vacant spaces to its full potential as new, attractive dwellings."