Team behind largest city centre letting in three years revealed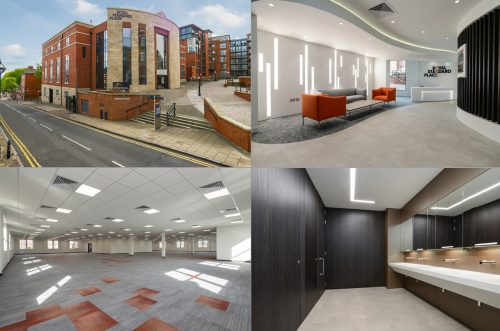 The team of professionals who put together the deal for the University of Law to open its tenth UK campus has been revealed.
As we exclusively revealed in November, the University of Law it set to move into One Royal Standard Place in the city centre.
The deal was brokered by FHP Property Consultants and JLL, who say it is the largest Grade A office letting for three years in the city centre.
BMO Real Estate Partners managed the multimillion-pound refurbishment of the property on behalf of its clients IRP Holdings, completing its third and largest refurbishment project within Nottingham city centre following projects at Park View House on The Ropewalk and 37 Park Row, which were completed in 2014 and 2015 respectively.
FHP says the University has committed to a "long-term" lease on the property and, while the terms of the deal have not been confirmed, it is understood the rental level was at or around the asking rental of £20 per sq ft.
John Proctor at FHP's Nottingham office brokered the deal on behalf of BMO, working alongside James Keeton at joint agents JLL.
Proctor said: "The office market within Nottingham has had to, as a legacy of the recession, fight off the increased demand which has been driven by the in town demand for both private residential and student residential premises. We are now seeing increased confidence within this sector and on an annual basis a healthy level of refurbishment implemented within the city.
"What sets BMO apart is that they have been groundbreaking with their refurbishments and have been prepared to invest to a greater extent than others and providing offices of a similar quality that one finds regularly within the likes of London, Birmingham and Manchester. Through this strategy they have reaped the rewards and this significant letting hopefully brings us one step closer to the elusive Holy Grail – new build speculative offices within central Nottingham."
Simon McIntosh at BMO Real Estate Partners added: "Nottingham is a city which we earmarked as one of the major regional cities within the UK – hence the reason that we have encouraged our investor's funds into it.
"The lack of speculative development throughout the provinces within the UK has given the opportunity for us to be able to be at the forefront of providing Grade A offices through refurbishment and working with FHP and JLL we have been successful in both lifting the quality of offices within the city and the general rental tone."
The University of Law were advised by Mark Kleinman of James Andrew International