New immigration law firm sets up in Nottingham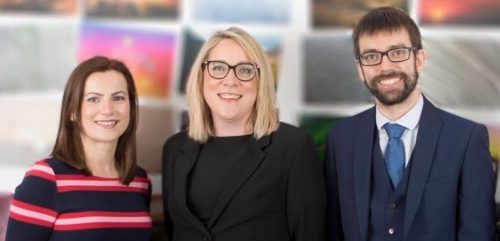 A new specialist immigration law firm has launched in Nottingham – timed to coincide with Brexit.
OTB Legal sees three former senior Paragon Law solicitors becomes directors at their own firm. Between them, Mark Lilley-Tams, Aldijana Hoad and Sally McEwen have almost 50 years of experience in immigration law.
The trio say they have set up OTB aim to "set aside the tired cliché of intimidating solicitors to present a modern, client-centred service which uses technology".
Lilley-Tams said: "The UK Immigration System is known for becoming more complicated year by year. The Immigration Rules were 20 pages long when they were first introduced in the 1970s, and now stretch to more than 1,000 pages. At OTB Legal we aim to turn complex immigration laws into simple solutions for businesses and individuals.
"There is a real concern within the business community on how Brexit will affect the position of employing and continuing to employ EU nationals. We will be offering free seminars to business owners and HR departments to help them to prepare for Brexit and beyond."