Law firm reveals senior promotions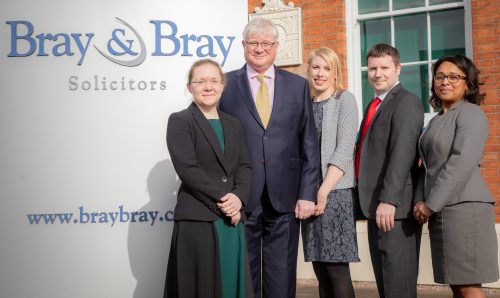 Law firm Bray & Bray has made four promotions at its Leicester and Market Harborough offices, including James Maynard to partner.
A corporate law specialist at Bray & Bray, Maynard, who joined the firm in 2017 as an associate solicitor, is based at its head office in Leicester.
Maynard's promotion takes the total number of partners at the firm to 11.
He said: "I'm thrilled to become a partner at Bray & Bray, and proud to be part of a progressive firm with a reputation for excellent client service. I'm looking forward to developing and strengthening relationships with our clients, and helping to drive the firm's ambitious growth plans across the East Midlands region."
Wills, Trust & Probate specialist Carly Harwood, also based in Leicester, has been promoted to associate solicitor, after four years with the firm.
Mara Silva-Romefort, who also joined the firm in 2015, has been promoted to associate higher rights advocate in Bray & Bray's crime department, based on Welford Road, Leicester.
After joining the firm last year, Samantha Deakin has been promoted to associate chartered legal executive in Bray & Bray's Residential Conveyancing team.
Bray & Bray's senior partner and head of company commercial law Tim Gladdle, said: "We have seen sustained growth throughout the firm, which is testament to the exceptional quality of our client service. The latest promotions demonstrate the firm's commitment to investing in our people and supporting their ambition and professional growth.
"I would like to congratulate James, Carly, Mara and Samantha on their well-deserved promotions and achievements. Their promotions recognise their contribution to the firm's ongoing growth, their hard work, dedication and continued excellence."