Software firm in £16m swoop for financial services provider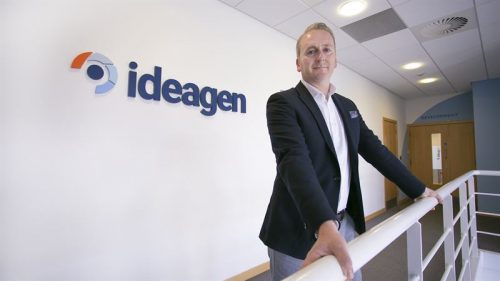 Nottingham software firm Ideagen has bought a firm which supplies software to the financial services industry in a deal worth £15.8m.
The Ruddington company has swooped for Bromsgrove-based Redland Solutions whose customers include Nomura, Santander, Investec, Hargreaves Lansdown and Rathbones.
Ideagen chief executive, Ben Dorks, said: "Redland is a high growth, successful and profitable software company which will significantly strengthen our audit and risk business unit. It is a single product, brand rich organisation which cements our position in the financial services vertical and, at the same time, falls in line with our key business strategy of migrating to a SaaS business.
"This acquisition enhances Ideagen's financial services domain knowledge and provides us with 'first mover' advantage in relation to SM&CR compliance and in the general regulatory evolution of the financial services industry."
Joel Turland, executive chairman at Redland, who – alongside current CEO Gary Muchmore – will step down from his position following the acquisition, said: "We are delighted that Redland will be joining the Ideagen Group, which truly is a global organisation in the governance, risk and compliance software space. With thousands of clients globally, Ideagen will be able to introduce our Insight product to a range of new clients.
"Ideagen is not just acquiring an outstanding product in the form of our 'Insight' solution, but is also gaining a superb team with exceptional industry domain knowledge which successfully develops, markets, sells and supports it across the UK.
"I am looking forward to seeing 'Insight' and the wider Redland team going from strength to strength with the expanded reach and opportunities available via Ideagen."