On the move: the latest East Midlands hires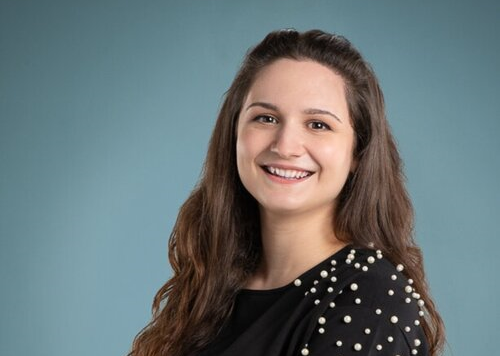 Marketing Derby, the investment promotion agency for Derby and Derbyshire, has appointed a new digital marketing executive.
Cristina Simion joins the company from the University of Derby, where she studied for degrees in journalism and marketing management before taking on a role in the marketing team.
Simion will lead the development and implementation of Marketing Derby's digital strategy.
She said: "I feel very lucky to have met such amazing people throughout my journey so far in the UK and I am extremely proud to be joining Marketing Derby. I believe Derby and Derbyshire have such great potential and I am excited to now be part of the team that's showcasing the city and county, just a year after graduating."
John Forkin, managing director of Marketing Derby, added: "We are welcoming Cristina to the team just as we have signed a strategic partnership with the University of Derby – she is proof of the fantastic graduate talent we have on our doorstep and we are looking forward to putting her experience and knowledge to good use."
Elsewhere, Leicester-based KAM Project Consultants has bolstered its Milton Keynes office with four new hires.
Senior cost manager Leann Rodney will be responsible for employer's agent duties at the independent project management and construction cost consultancy. She brings 12 years' industry experience to the firm.
Cost manager Sheldon Farrell joins KAM with a degree in quantity surveying and over four years' experience in the industrial and commercial sectors, while recent graduates Saahib Reehal and Paul Moloyos have joined the business as graduate cost managers.
Kevin Sims, director at KAM Project Consultants, said: "We're pleased to announce that our Milton Keynes team is growing. To support our ever-expanding client portfolio, we have employed staff with a range of skills and experience. Career growth and development is key to our business model, and we aim to nourish our staff in their career at every level."