Six-figure funding boost sees software firm expand headcount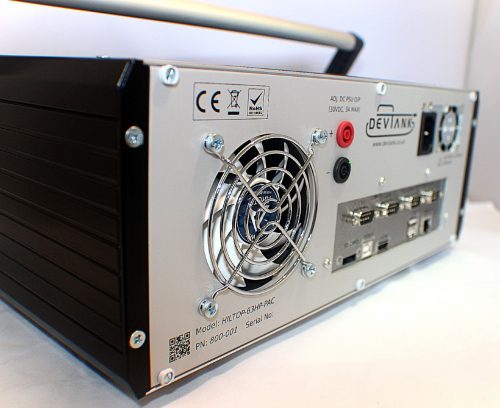 An Ashbourne-based software engineering company has created four new jobs after receiving a six-figure funding boost from Enterprise Loans East Midlands (ELEM) – and now says it wants to create 3-4 more.
Devtank, established by Tim Telford in 2015, provides software design, consultancy and test services as well as open source coding.
The company put the ELEM loan towards further development of its product, rent for a new larger premises and additional staff requirements.
Telford said: "Devtank currently operates in the space and defence, smart renewable energy, oil and gas, telecoms and smart factories industries. All of these are key growth areas in the UK and we are confident that our product is extremely well-positioned to offer solutions in these fields.
"Working with Enterprise Loans was fantastic, the team helped us understand and get the most out of the process – we felt supported every step of the way and our business advisor's advice was extremely valuable."
Matthew Wright, business advisor at Enterprise Loans, added: "Devtank has a niche product that can be adapted to benefit various sectors and this is evidenced by the current order book and the potential business in the pipeline.
"We were impressed with the background of all the Devtank team members and their extensive knowledge of their industry and market. We are delighted to be able to provide funding to support Devtank in its ambitious growth plans."
With ambitious growth plans in mind, Telford now says he may go back to First Enterprise for additional funding "in the near future."