Majority shareholder to step back at The Mariners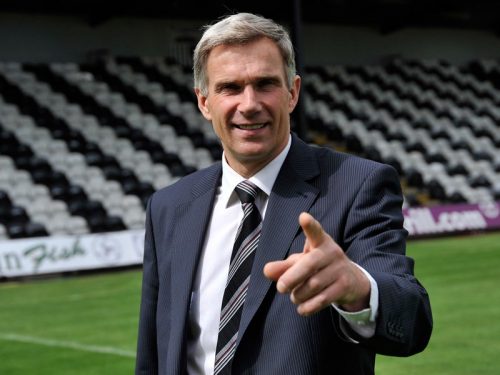 The majority shareholder of Grimsby Town Football Club is set to step back from the day-to-day running of the club.
John Fenty is moving away from running operations at Blundell Park to avoid any conflicts of interest with his role as deputy leader and head of regeneration at North East Lincolnshire Council, as the Mariners look to secure a new ground in the town.
Fenty has been on the Mariners' board since 1999 and took over ownership of the club in 2001 when it was in the Championship. He has come under fire from supporters over a number of years after seeing the club spend six seasons playing non-league football.
Fellow director Philip Day will take over the running of Grimsby Town, said Fenty.
In a statement, Fenty said: "After careful consideration and consultation with my family, fellow Board members and colleagues at North East Lincolnshire Council, I have made a conscious decision to step back from the day-to-day operational involvement at the Football Club.
"Becoming the deputy leader for North East Lincolnshire Council has added complications and time constraints. This much-reduced involvement at the Club will enable me to focus especially on a very important role with the Council."
Grimsby Town has enjoyed an upturn in fortunes since appointing Ian Holloway as manager 12 games ago. When he joined, the club was in danger of a second spell in the National League. However, he has led the Mariners to mid-table security, losing only three games since he took over. Holloway also invested £100,000 in the club when he joined, securing a place on the board.
Fenty added: "I'm incredibly proud to have been able to represent our historic Football Club in this way. It has been an honour and privilege to be at the helm of the club throughout this period. Whilst I am not vanishing into thin air and will still attend games, I think the club is in a great place where I can, therefore, step back and leave the day-to-day running in the capable hands of Philip, Ollie, Ian and the remaining board members."