Business Secretary slams banks over 'unacceptable' delays over SME virus support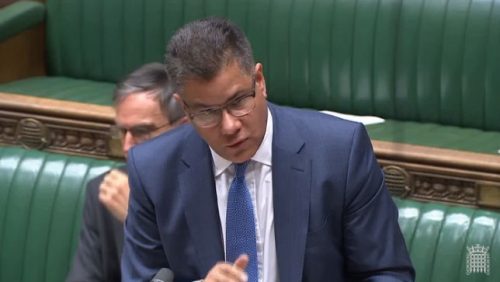 The Business Secretary Alok Sharma has railed against banks that are delaying payment of support loans during the coronavirus crisis.
Sharma branded the behaviour as "unacceptable" during a Government briefing yesterday afternoon.
The move come after TheBusinessDesk.com has received anecdotal evidence from Midlands SMEs that banks are dragging their heels instead of making payments and that many are demanding directors sign personal guarantees and charging high interest rates.
Sharma was speaking at the Government's daily press conference on the coronavirus pandemic. He said: "The Chancellor, together with the Bank of England and Financial Conduct Authority, wrote to the chief executives of the UK banks to urge them to make sure that the benefits of the Loan Scheme are passed through to businesses and consumers.
"And it would be completely unacceptable if any banks were unfairly refusing funds to good businesses in financial difficulty.
"Just as the taxpayer stepped in to help the banks back in 2008, we will work with the banks to do everything they can to repay that favour and support the businesses and people of the United Kingdom in their time of need.
"Of course, this is a brand new scheme and, as with all new schemes, it will not be perfect from the outset.
"We are listening all the time. And in response to concerns that we've heard from businesses, we are looking at ways in which we can ensure they get the support they need. The Chancellor will be saying more on this in the coming days."