Coronavirus update: the latest news from East Midlands businesses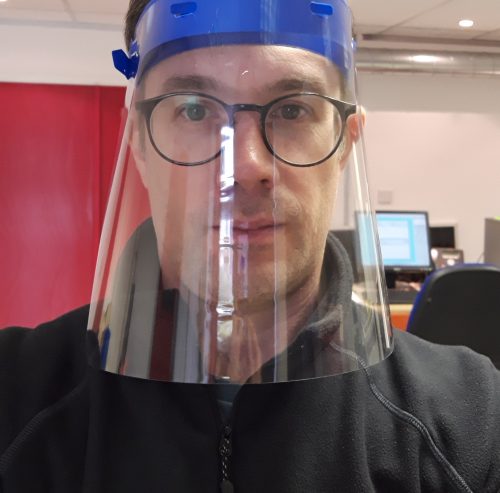 Kitronik, a Nottingham-based electronics and educational technology company that supplies its products to design and technology teachers across the world, and Nottingham Hackspace, a group for makers and crafty creatives, along with schools across the UK, have responded to the shortage of PPE by putting their design and engineering skills to good use to create a protective face shield.
The designs for the face shield, which will reduce the risk to frontline staff who face exposure to Covid-19, are being made available free of charge on the internet so that tech companies and the members of the maker community can work together to supply health workers across the UK with the face shields.
Making the designs freely available has led to them being accessed by Design and Technology Departments in UK secondary schools. Students and teachers have then acted quickly, making the masks and supplying them directly to the NHS.
The initiative has been undertaken in response to an appeal from Dr Hussain Ghandi of the Wellspring Surgery in St Ann's, Nottingham. Dr Ghandi called for tech firms and makers with laser cutting facilities and 3D printers to use their skills and switch their production lines or use hobby skills to create the much-needed face shields.
Dominic Morrow, the co-founder and trustee of Nottingham Hackspace invited Kitronik to become involved in the project.The team created a face shield design that is cost effective, fast and straightforward to manufacture, key factors in the current crisis. The shields cost under 50p each to manufacture and will be supplied by Kitronik on a not for profit basis. The electronic company has already shifted its production to concentrate on the supply of face shields.
Kitronik director, Kevin Spurr, said: "Myself and fellow director Geoff Hampson love a challenge and in liaison with Dominic were pleased to design the face shield which is available to download from our website so that the maker community can get involved. We were able to quickly gear up for production at our Nottingham factory and can produce 500 masks per day, whilst also supplying the raw materials for schools and colleges across the UK to make their own."
Bourne-based housebuilder Larkfleet Group recently held another of its Parliamentary dinners at the House of Commons, hosted by the MP for Sleaford & North Hykeham Dr Caroline Johnson.
Chaired by Larkfleet Group's chief executive Karl Hick – before the Government's latest advice on social distancing took effect – more than 20 guests enjoyed a three-course meal before discussing a wide range of topics related to the housing sector, including the latest developments in the emerging COVID-19 pandemic, current Government levels of support for house building and the broader construction industry landscape post-Brexit, with a focus on Cambridgeshire and Lincolnshire.
Hick said: "These brainstorming sessions, with some of the best minds in the industry are always insightful and informative. By collaborating in this way, each of us learns a huge amount that's applicable to what we do. I've certainly come away with many new ideas for Larkfleet Group which is always looking for new and innovative ways to create fantastic new homes with a true community feel."
The guests included Councillor Kelham Cooke, the Leader of South Kesteven District Council and Councillor Wayne Fitzgerald, the Deputy Leader of Peterborough City Council, along with a number of Larkfleet's key clients and senior executives.