PR firm heads south of the river with office move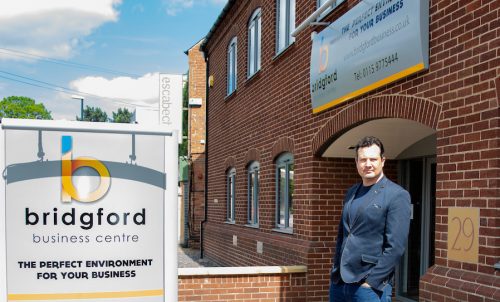 Nottingham PR agency Press For Attention PR has announced a move to a new base outside of the city in West Bridgford.
Set up in 2008 by former business journalist and published author on PR Greg Simpson, Press For Attention PR will be working from Bridgford Business Centre as soon as the lockdown is lifted.
The new location will play host to the agency's PR and marketing training academy, launching in the second half of the year.
Simpson said: "I've been looking for a base that has the kind of flexibility I need in terms of meeting room hire and the adaptability to become a studio because I am creating a suite of training packages for businesses that will help them to generate their own PR results.
"A great deal of that will be delivered online of course, especially since we've all seen this training become the new 'normal' during lockdown but there will be some more advanced programmes that will be best delivered face to face.
"I could do that from a city centre address but to be honest, I think business owners and marketing managers will relish the opportunity to get away from the city-based office scene to do some planning and training on this specialist area of marketing. I will also be bringing in experts in other areas to help run the training and add further value to ensure everyone gets a fully integrated package that will really help to drive their marketing to new heights."
Simpson set up Press For Attention PR in 2008, during the last recession and whilst he says there are similarities again in terms of market uncertainty and the economy, he advises now is not the time to go quiet.
He added: "You might say that I would say this, doing what I do for a living but the businesses that will survive and indeed thrive will be the ones who keep themselves visible and keep communicating.
"That doesn't have to be focused purely on winning new business, it might be supplier relationships and stakeholder management and crucially, the messages you are sending out to employees, both current and future.
"PR is about how you are perceived by your key audiences and right now, more than ever, organisations need to make sure they are managing that as best they can."