Over 900 jobs saved at JCB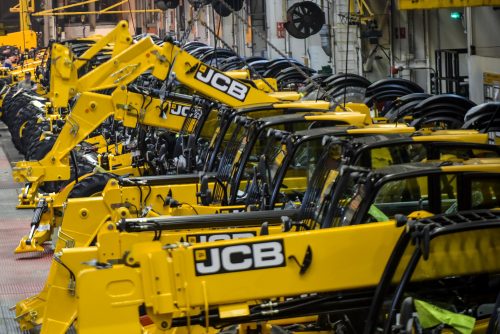 More than 900 jobs have been saved at JCB plants across the Midlands and in Wales after unions and management announced a new flexible working arrangement for staff.
Last week, the digger giant announced it was axing 950 jobs due to falling demand for its products because of the coronavirus epidemic.
The roles would have been lost at its Derbyshire, Staffordshire and Wrexham plants.
Now, following discussions between the GMB union and JCB bosses, some 915 shop floor workers have kept their jobs.
New flexible working arrangements will be put in place to maintain the core workforce for the next 12 months.
JCB chief operating officer Mark Turner said: "We have held very constructive discussions with the GMB. It is very pleasing that we have found a way forward on production flexibility because we expect disruption from the Covid-19 crisis to continue until at least the end of this year."
Stuart Harrison, GMB organiser said: "GMB Senior representatives have been working with JCB throughout the crisis to protect the jobs of our members.
"Our new agreement provides flexibility to the company, through a Working Time Arrangement and achieves our sole objective of avoiding compulsory redundancies.
"We've worked hard to avoid job losses here and are very grateful to all our members for working together to secure their future with JCB."