Recruitment firm in the dark over mystery share price hike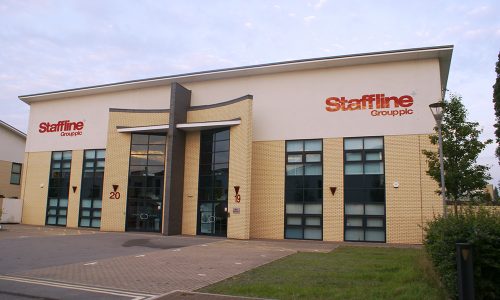 Staffline, the Nottingham-headquartered recruitment and training group, says it is "not aware of any reason" why its share price rose so sharply on Thursday trading.
After opening at a little over 33p yesterday morning, Staffline's share price rose to 53.6p just after lunch, before dropping back slightly and closing at 48.5p.
The firm said this morning (19 June) that expects to publish audited preliminary results for the year ended 31 December 2019 shortly While the audit work is yet to be finalised, the Board now expects to report a small underlying EBITA loss for 2019 and pre-IFRS16 net debt of £59.5m as at 31 December 2019.
A statement added: "As previously disclosed, the company is benefiting from HMRC's measures designed to support businesses in light of COVID-19, particularly with respect to VAT deferral, which has significantly improved the Company's liquidity through the end of 2020.
"The full report and accounts for the year ended 31 December 2019 is now expected to be published and sent to shareholders in July. Accordingly, the company has applied to AIM Regulation for an extension to the current reporting deadline of 30 June 2020, which has been granted in accordance with the temporary measures put in place due to the impact of COVID-19."