On the move: the latest East Midlands hires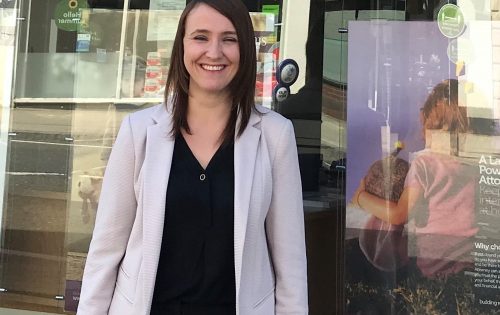 Timms Solicitors has appointed Emma Spandrzyk as an employment lawyer.
Spandrzyk has specialised in employment law throughout her career – working in the private sector and with several regional police forces.
She is based across all of Timms' offices in Derby's Cathedral Quarter, Burton-upon-Trent, Swadlincote and Ashby.
Managing Partner Fiona Moffat said: "Emma's expertise in employment law is in high demand during these challenging times – particularly to advise on furlough job retention schemes and absence management.
"We are delighted to have her on board to further strengthen our service to both commercial and private clients on the diverse nature of this aspect of law."
Spandrzyk said: "I was keen to work for Timms who have an excellent reputation for both private and commercial clients to offer the broad spectrum of employment law from contracts and grievances to TUPE and tribunal litigation."
Langleys Solicitors has appointed Paul Horton to its private law practice.
Horton joins the team as a partner, and is an experienced private client lawyer.
Specialising in estates and succession planning for 20 years has allowed Paul to develop a deep understanding of a range of solutions that can be implemented to ensure clients' wishes are fulfilled.
Horton was previously a partner in the private capital group at Shakespeare Martineau in Nottingham.
He said: "Langleys is a fantastic firm with a top reputation, which I am keen to extend in the Lincolnshire and East Midlands area. I am committed to the strategy with the joint head, Amy Allison, and can't wait to build on the good work done in this area. It is an exciting time to be joining the business, alongside a series of senior staff."
Tim Cross, managing partner at Langleys Solicitors, said: "We are thrilled to welcome Paul to our private client team. His reputation, experience and expertise working with business owners, family businesses and the farming community will bolster our work with our high net worth clients throughout Lincolnshire and the East Midlands. Even in the current global climate we are seeing high demand across our private client practice and Paul will be a key part of our planned growth."