Blueprint Interiors backs the East Midlands Leadership Awards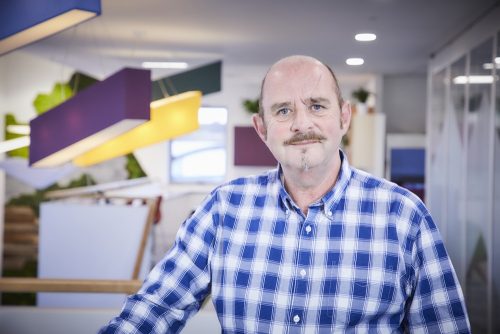 Blueprint Interiors, the workplace transformation specialist, has thrown its weight behind TheBusinessDesk.com's forthcoming East Midlands Leadership Awards after being named as one of the event's key sponsor partners.
The company, based in Ashby de la Zouch, is sponsoring the Transformational Leadership category at the awards event, which will take place from midday at the Crowne Plaza in Nottingham on Thursday November 5.
Tickets are now available for the event, which will celebrate the cream of the region's business and third sector leadership.
Blueprint Interiors CEO and founder, Rob Day said, "Personally I am delighted that these awards are still going ahead as we need to get the economy back on track. The difficulties that we have all encountered this year means that most business owners have had to show immense character and resilience. It is therefore only right that the regions' most inspirational leaders are recognised for their hard work and contribution towards ensuring the future of their business and employees."
He added: "Keeping in touch via video calls has served its purpose, but video will never be a substitute for face to face contact because psychologically as humans we need these interactions. Networking events and business award ceremonies are a vital aspect of being able to develop strong relationships with strategic partners and winning new business. Blueprint Interiors is delighted to be a sponsor and we wish all the finalists the very best of luck.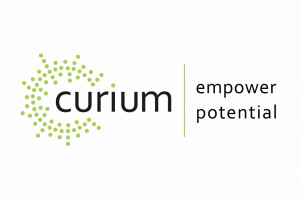 The shortlist:
Company leader (over 100 employees)
Reshma Sheikh, Octavian
Matthew Crawford, Embark Federation
Stewart Vandermark, Nelsons
Tony Strong, Opus Trust Communications
Company leader (up to 100 employees)
Glynis Wright, Glynis Wright & Co
James Healey, Air IT
Steve Walker, Improve
Scott Parsons, Forsyth Barnes
Jamie Mollart, RKH
Stephen Pratt, Godwin Developments

Transformational Leader
David Essam, Frontline Recruitment
Amanda Fletcher, The Nottinghamshire Golf & Country Club
Glynis Wright, Glynis Wright & Co
Richard Sutton, NG Chartered Surveyors
Reshma Sheikh, Octavian Security
Public and Third Sector
Ann Bhatti, Connect Derby
Barbara Cathcart, Nottingham Hospitals Charity
Matthew Crawford, Embark Foundation
Parvez Bhatty, Leicester Children's Holidays
Naomi Watkins-Ligudzinska, NW Counselling Hub CIC
Young Leader
Peter Evans, Orderly
Shyam Morjaria, UK Meds
Trent Peek, CCM
Sam Kirk, J-Flex
Jake Third, Hallam
Tina Clough, Poppy PR
Professional Services
Keith Ross, Barclays
Jonathan Jenkins, Planning & Design Practice
Serena Humphrey, F Word Training
Sean Price, Velez
Stewart Vandermark, Nelsons

Emerging Entrepreneur
James Healey, Air IT
Richard Sutton, NG Chartered Surveyors
Trent Peek, CCM
Ben Solomon, Octavian IT
Libby James, Merchant Advice Service
Empowering Potential
Reshma Sheikh, Octavian Security
Amanda Fletcher, Nottinghamshire Golf & Country Club
David Essam, Frontline Recruitment
Libby James, Merchant Advice Service
Trent Peek, CCM
Diversity & Inclusion Award
Serena Humphrey, F Word Training
Mayank Shah, MSDUK
Sean Price, Velez
Richard Sutton, NG Chartered Surveyors
Best Leadership Programme
TBA on the day
Leader of the Year
TBA on the day