90 jobs on the way as £10m warehouse project completes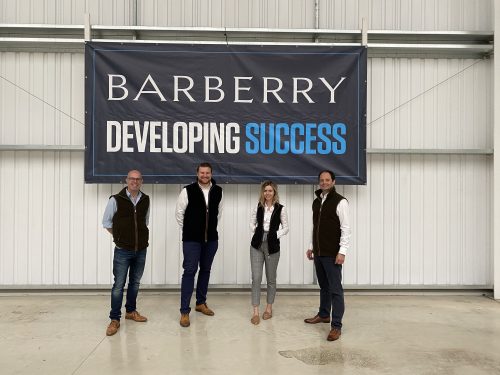 A £10m speculative development of a 73,257 sq ft warehouse unit at the site of a former DIY store in Northamptonshire has reached practical completion.
Barberry Developments' unit, on a 3.5-acre site at Sopwith Way, Daventry, is now ready for occupation.
The development, on the site of a former Focus DIY store, is expected to generate around 90 jobs and attract investment to the area, Barberry development director Jon Robinson said.
"Barberry 72 is a prominent, high quality warehouse/manufacturing unit, in the highly sought-after mid-box range, in what is an excellent location within the golden triangle of logistics" said Robinson.
"This speculative development clearly demonstrates our confidence in the Daventry market, our product, the location and the appetite within the industrial and logistics sector for warehouse units of this size within the region."
He added: "We are committed to executing our business plan in key strategic locations within the UK, and Barberry 72 fits into our strategy perfectly. We currently have a logistics/industrial pipeline of around 3.3 million sq ft. All of our warehouses are available on both leasehold terms or as freehold purchases to accommodate our new and existing customer requirements."
Main contractor Benniman completed the construction project. Managing director Steve Smith said: "This is the fourth project we have done for Barberry in the past 18 months, and Barberry 72 is an excellent warehouse built to a leading Barberry specification. It is always a pleasure to work alongside such an experienced and professional team."
Christian Smith, director at Savills, said: "Completion of the unit is perfectly timed given the strong increase in warehouse demand we have seen in the first six months of the year. This reflects the increasing move online and this unit is perfectly placed to take advantage with great access to the M1, Birmingham and the South East."