Family-owned building contractor goes out of business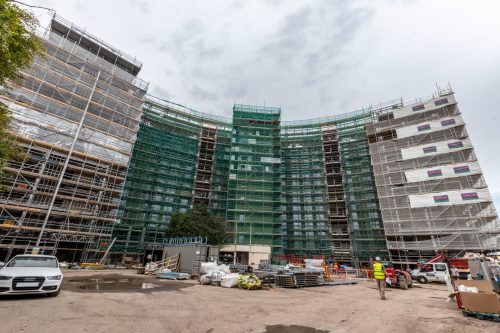 J A Ball, a family-owned building contractor based in Coalville has entered administration.
The company officially ceased trading on Friday 25th September with 18 employees being made redundant.
The Leicestershire company worked directly with private developers, public sector organisations and businesses to provide full project management, and had extensive experience in both housing and commercial developments, as well as refurbishments.
However, according to administrators from Smith Cooper, the restrictions of COVID-19 lead to missed completion dates, hampering the company's ability to meet its financial obligations and continue trading. This, together with an "onerous" contract – resulting in a substantial cost overrun – ultimately eroded the firm's available working capital.
Insolvency practitioner Michael Roome, from Smith Cooper, was appointed to lead the process.
He said: "Many companies have been facing existential pressures in recent months, fuelled by the COVID-19 crisis, which is evident with J A Ball.
Fortunately, by seeking prompt advice from ourselves, we're able to enhance the options available to the company and directors, facilitating a novation of a key contract to a well-funded and highly respected local company with the resources and ability to fulfil it, mitigating the liabilities arising upon insolvency and optimising the recoveries."
"At this point in time, our priority is to preserve value and ensure the best outcome for all stakeholders. In delivering the appropriate strategy we have been able to work alongside the directors and minimise disruption in respect of certain ongoing projects following our appointment."
"We will continue to assist the employees that have been made redundant during what is already a distressing time in the midst of the COVID-19 crisis. We're working alongside the directors to support those members of staff, communicating clearly about what options are available and how they might be able to move forward."